CITB chief executive full of praise for Scottish construction sector as apprenticeships numbers bounce back
In an exclusive interview with Scottish Construction Now, Construction Industry Training Board (CITB) chief executive Tim Balcon has praised Scotland's employers for leading the way when it comes to construction apprenticeships.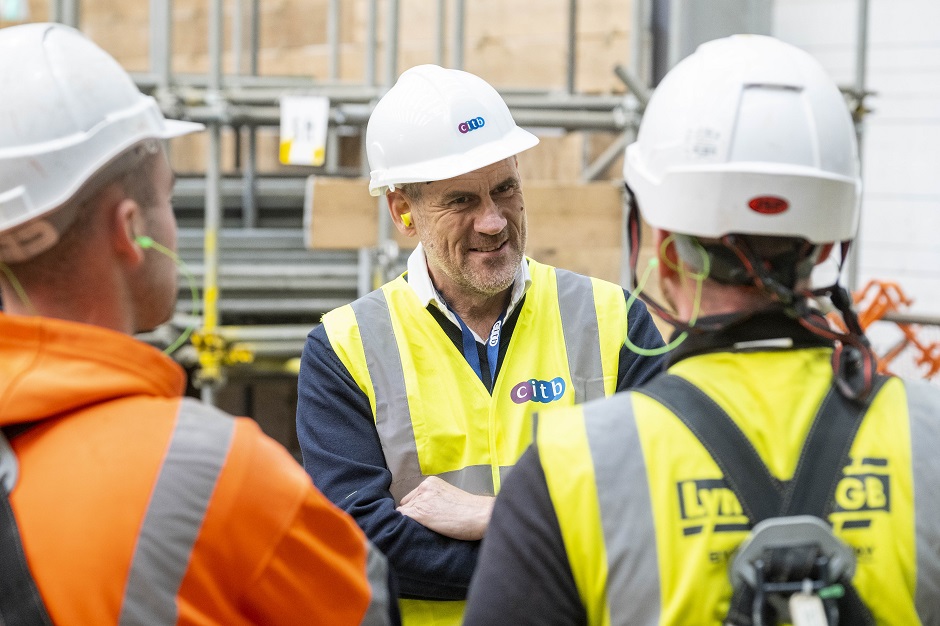 Historically there are two sectors that provide a good indication of how the world is performing economically. The big one is finance, swiftly followed by construction & manufacturing. So it is no surprise to see reports of construction being the first sector to return to pre-Covid levels.
In the aftermath of the pandemic, the same is also true of apprenticeships, with Scotland leading the way.
---
---
New figures released by Skills Development Scotland (SDS) indicate construction apprenticeships have bounced back stronger than ever. The Modern Apprenticeship Statistics report reveals that the number of construction and related Modern Apprentices (MAs) in training for the end of quarter 3 2021/22 was 12,814, which is 254 more apprentices than in 2019/20 and account for 32% of the 34,000 apprentices in Scotland.
To date, there are 4,500 apprentices in Scotland with Levy-registered employers, who benefit from just over £90 million in direct and indirect grants from CITB and SDS.
A few factors will have contributed to the thriving numbers, including the Apprenticeship Employer Grant of £5,000, which was launched by the Scottish Government and SDS back in 2020-21. CITB MAs were the largest beneficiary of this grant support with 500 apprentices recruited within six weeks of the launch. Additionally, those employers were supported by approximately £1.25 million in CITB attendance grants.
For Tim Balcon, the chief executive of the Construction Industry Training Board (CITB), Scotland's skills system is also an important factor.
---
---
"The recent figures reported by Skills Development Scotland are extremely encouraging for the industry," he told SCN. "Despite the challenges faced over the last two years, for Scotland to come out on top as both the first nation and sector to return to pre-pandemic levels is an amazing achievement to be proud of."
He added: "The fact that Scotland's skills system is one that encourages the supply chain to take on apprentices is also an important factor. On top of the Skills Development Scotland funding model, the Scottish Government has really stepped up and this helps CITB to carry out its brokerage role in an impactful way to encourage employers to take on apprenticeships.
"I really have to take my hat off to Scotland and particularly the SMEs. They are recruiting well, we don't have to encourage them, they are already doing it. It is just about helping them do more."
The positive news comes at a crucial time when the demand for more workers in construction is particularly high, with an additional 26,300 workers required in Scotland by 2025. CITB's recent Rethinking Recruitment report also highlights the need to widen the talent pool and bring in the new perspectives required to fill the skills gap. This places greater emphasis on apprenticeships as one way the construction industry can secure a pipeline of future talent.
---
---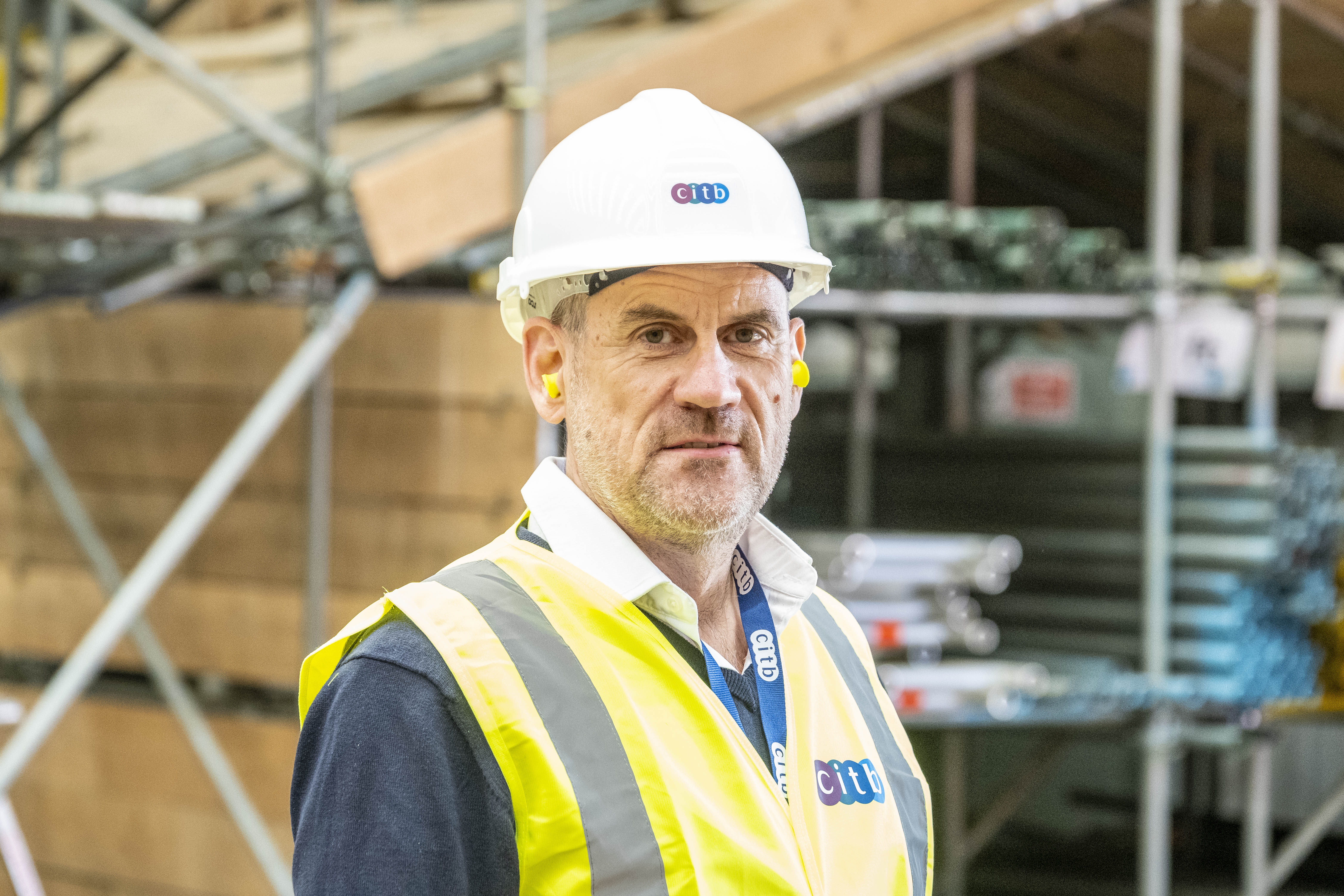 Although new to his role at CITB, having been appointed as chief executive in September 2021, Tim is well experienced within many aspects of the skills, training and education sectors. Having started out as an apprentice himself, over his career Tim has trained apprentices, managed training centres, and delivered vocational training before spending the last 22 years as CEO of various professional and membership bodies, the most notable being as chief executive at the Institute of Environmental Management and Assessment, where he transformed its vision and performance, leading to year-on-year growth.
During his time as chief executive of the Energy and Utility Sector Skills Council (EU Skills), he created the National Skills Academy for Power. In this role, he led EU Skills to secure significant funding from Ofgem, the energy regulator, after demonstrating the economic risks arising from the skills crisis facing the industry.
Tim's knowledge of education and skills was reflected in his previous appointment to the board of Ofqual at a time of major education reform, and prior to this he was also a member of the UK Vocational Qualifications Reform Board.
---
---
To celebrate the progress made within construction and to set out his aims for Scotland amidst Scottish Apprenticeship Week, Tim Balcon visited the Edinburgh Futures Institute today. The refurbishment and extension project being undertaken by Balfour Beatty utilises Building Information Modelling (BIM) and augmented and virtual reality technologies to enhance the restoration process of the building. The site has also supported the training of more than 40 apprentices over the course of its life cycle.
Tim believes the site is a great example of the direction the construction sector must head towards if it is to meet the challenges of the future.
"The sector has to evolve," he told SCN. "It is my personal opinion that the construction industry is on the edge of a transformation. We still need the traditional skills, but to take us to net zero and to move fully into digitalisation, the quicker the industry gets to grips with these new skills, the better it will be for the sector and for its contribution to society as well."
Tim added: "CITB has an important role to make sure people have those skills, that if employees wants these skills then they are on tap. For us, it is the fine balance of being one step ahead in predicting what the industry wants without being too ahead of it and delivering skills that nobody needs."
---
---
There is also the added challenge presented by the unique conditions of the industry in Scotland, something Tim is all too aware of. Multi-trade operatives are more prevalent on Orkney and Shetland, for instance, and this need a more agile approach.
Tim said: "There's no doubt that situations throughout the Highlands and Islands require different solutions to those in the bigger more populated cities and we need to respond to that. It is somewhat similar in Wales and parts of England but it is unique to Scotland. We need a real steer from employers of what they want rather than imposing solutions and expecting employers to react so its about empowering employers, hearing their concerns and responding."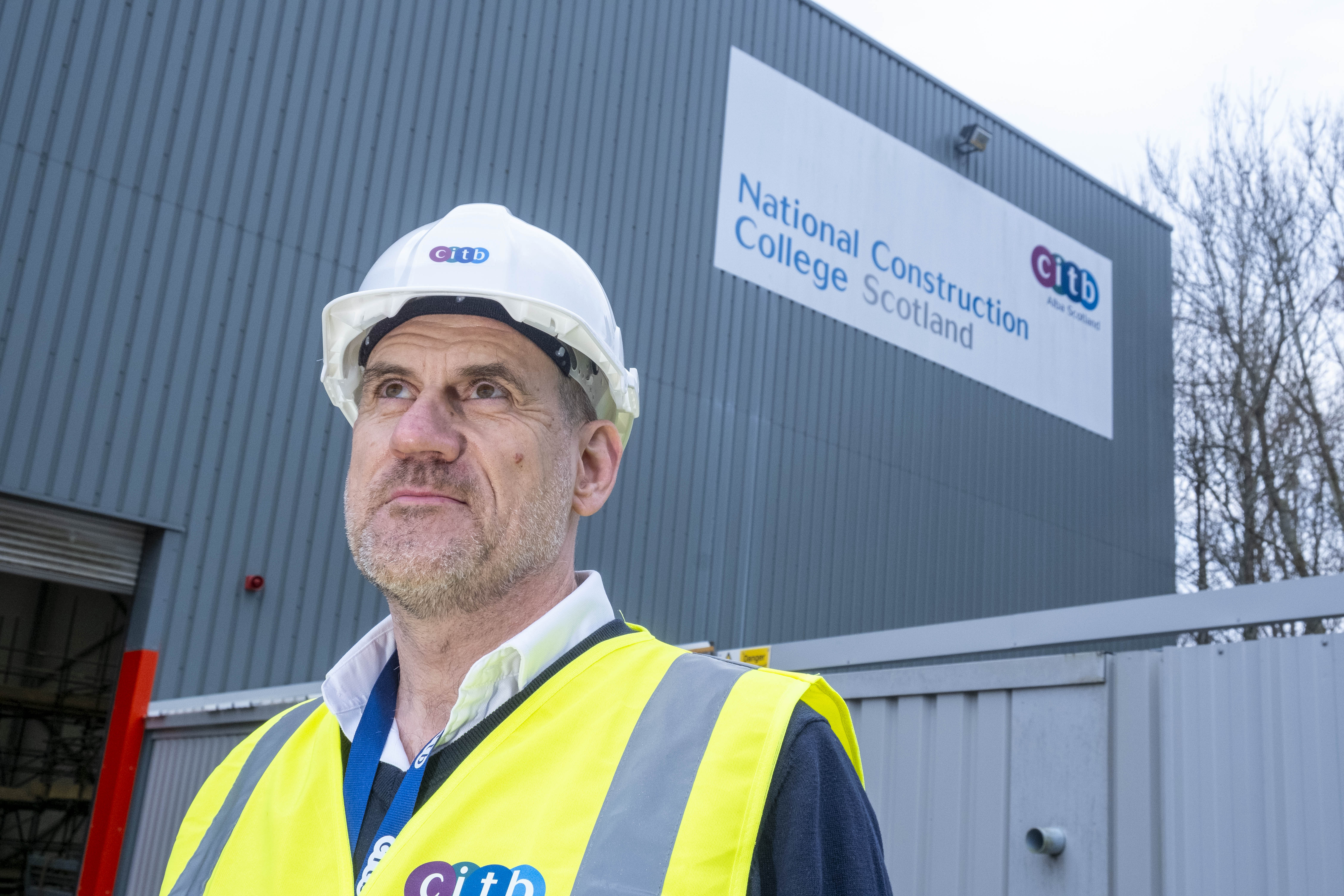 More widely, with much of the industry relying on word-of-mouth methods to recruit, it can be difficult to reach a more diverse range of applicants. Looking ahead, CITB is keen to support employers in this space, helping them create a more inclusive workplace, where industry can benefit from the wide range of skills and traits.
Just this week, Tim wrote to construction employers to invite them to take part in a pilot in Wales that will not only offer a job opportunity to an ex-offender but help employers fill their skills gap.
J Murphy & Sons Ltd, Her Majesty's Prison and Probation Service, (HMPPS) employment specialists, New Futures Network, HMP Berwyn, the CITB-funded Onsite Experience Hub managed by Procure Plus and CITB are looking for a group of willing construction companies who can come together and offer opportunities to prisoners who will be released in the coming months.
It is hoped the model can be rolled out to other prisons in the near future and Tim believes the pilot is symbolic of how the industry needs to broaden its approach to recruitment.
"The industry tends to recruit locally, through friends or family, word of mouth. This is not an inclusive and diverse approach," argued Tim. "To help broaden our mindset, one way is to create these employment pipelines, where the vacancies we have are filled by a wider group of workers."
He added: "Ultimately, there is only one way to address the skills gaps, and that is to train people. Apprentices tend to last far longer in the industry and represent the business owners and managers of tomorrow. The more we can do this, the more sustainable the industry in Scotland will be in the long run.
"Now is the time to be supporting and nurturing new entrants and apprenticeships play a pivotal role in doing this. I'm excited for my visit to see the vast array of talent we have in Scotland, and to discuss further ways we can support employers to continue the great work, moving forwards."
Skills Development Scotland chair and Scottish Apprenticeship Advisory Board co-chair, Frank Mitchell, said: "When it comes to supporting sustainable skills through workforce development or providing opportunities for young people, we know that apprenticeships work.
"The combination of commitment from employers and the backing of Scottish Government will ensure apprenticeships work for everyone, making a significant contributor to Scotland's recovery and productivity growth."