Clearview Intelligence named Champion Business Award winner of second Build Ayrshire programme
Ayr-based Clearview Intelligence, a data and technology company which delivers safer, greener and more intelligent infrastructure solutions, has been announced Champion Business Award winner at the conclusion of hub South West's second Build Ayrshire programme.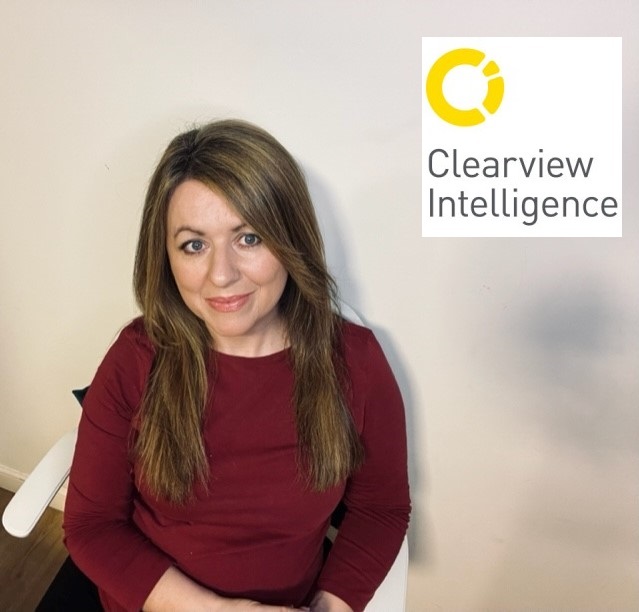 Established 35 years ago, the £10 million annual turnover business employs 45 people and operates from the Ayrshire Business Centre in Beresford Terrace.
Highly commended runner-up at an online awards ceremony held last week was TCS Response, a Kilmarnock-headquartered business which provides specialist commercial gas and electric heating installation, maintenance and repair services.
---
---
Founded in 2011 it employs 20 people and has annual sales of £2.8m. The company was represented throughout the programme by office manager Nicola McMurdie.
The Build Ayrshire programme guides local construction-related businesses on how to win more new, high-value work from Tier 1 contractors, and is designed to support and help businesses with ambitions to grow in a sustainable manner by developing skills and the internal capacity to take on increasing volumes of business.
Kelly Morris, head of client strategy and sustainability at Clearview Intelligence, said: "We're delighted that we applied for the Build Ayrshire programme. It provided a platform for us to present our offering to a number of Tier 1 contractors at once – something which would have taken considerable time for us to achieve ourselves.
"It was a fast, fun, and effective eight weeks and I would highly recommend it to any business in Ayrshire."
---
---
The eight Ayrshire businesses which started the programme were Billy McGuire Joinery & Building and Clearview Intelligence, both based in Ayr, Kilmarnock-based, TCS Response, Thomson Hunter Architects, Stag Aluminium and Gas Boiler Technicians Limited, Dundonald-headquartered Lairds of Troon Limited and Highlander Security Systems of Troon.
Build Ayrshire, a development programme delivered by hub South West in partnership with East Ayrshire Council, North Ayrshire Council, and South Ayrshire Council, is a free to participate programme for SMEs across Ayrshire. The programme, now in its 9th year of operation is managed by hub South West, the public-private partnership of local authorities, NHS, blue light services and leading Tier 1 building contractors. Hub South West acts as development partner to its participants in delivering infrastructure projects and is focused not only in the built environment but also in running programmes such as this.
It was delivered in eight half-day online sessions of practical instruction from 3 February to 24 March and was free to attend but required commitment from each participating business. It followed a highly successful initial programme in early 2021.
Designed specifically for businesses in or serving the construction sector, the programme covered fundamental business topics including, business strategy, leadership & management, employment law, team communication, digital marketing / social media, tendering & procurement, cyber security, and cloud accounting.
---
---
An integral part of the programme and a significant benefit to the delegates were introductions to the Tier 1 contractors, Morgan Sindall, BAM, Kier Construction, Liner Design & Construct, Robertson's and Clark Contracts, which were actively involved throughout the programme, providing the participants with information on potential pipeline projects and guidance on how they might become one of their suppliers.
Mark Houston, supply chain manager at hub South West, said: "It was a privilege to work with Kelly and the other businesses on our second Build Ayrshire programme. We had a highly productive eight weeks and I believe all the participating companies gained significantly from the learning experience but being able to open doors to meet the Tier 1 contractors can make all the difference to a growing business.
"We would also like to thank our judges who took part in the final day of the programme Frank Gormanley, president of the Ayrshire Chamber of Commerce, Gillian Thomson of East Ayrshire Council and Euan Clark of Ashleigh Scotland who had the onerous task of deciding which company's presentation was the most impressive."
Michael Ross, CEO of hub South West, said: "We have consistently honed our programmes to ensure the content and contacts provide an inspirational and valuable experience for everyone who takes part.
---
---
"The programme has already delivered success to the leaders of its participating companies, and we hope and trust that all of the businesses in our second Build Ayrshire programme will follow in their footsteps."
hub South West is now actively seeking Lanarkshire based businesses to take part in its next programme - Build Lanarkshire - that starts on 4 May 2022.
Mark Houston said: "We would love to hear from ambitious companies across Lanarkshire that would like to take part in the next programme. As we emerge from the pandemic, we are excited at the prospect of delivering Build Lanarkshire face to face at various Tier 1 contactor premises."
---