Collective Architecture completes Lochshore Park Hub
Collective Architecture has completed a community facility at Lochshore in the Garnock Valley, North Ayrshire.
The new Lochshore Park Hub for clients North Ayrshire Council and Hub South West is located adjacent to Kilbirnie Loch, set within the Clyde Muirshiel Regional Park.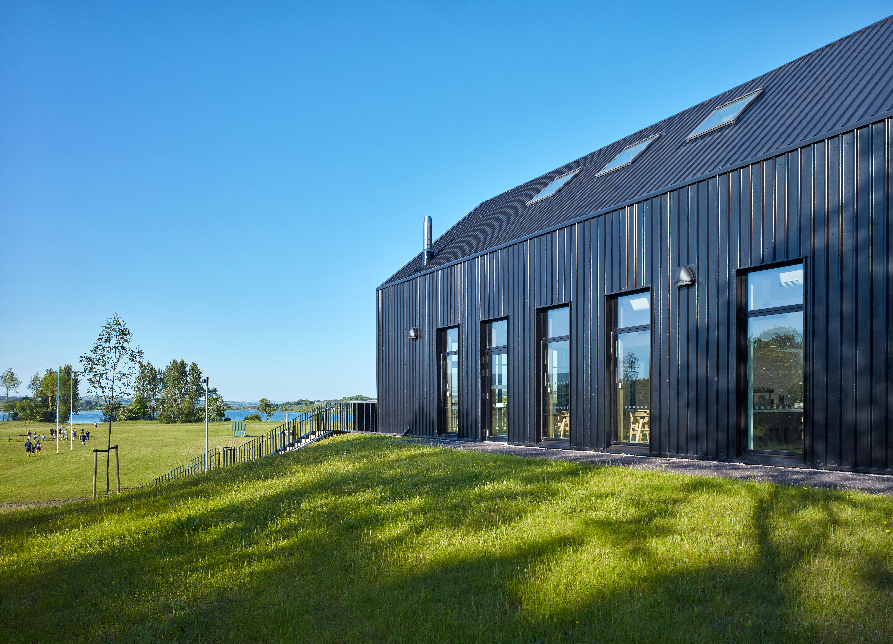 ---
---
The £4.2 million exemplar building offers facilities for visitors provides a base for outdoor activities and events within the parkland and is an integral part of an overall masterplan and regeneration strategy for Lochshore, providing a central focus to a complex site. The facility provides sports changing facilities, café, a community room which offers a flexible and comfortable space to host meetings, training, workshops and events.
The design team was commissioned in 2018 by North Ayrshire Council to create an aspirational development which is complimentary to the local context and industrial heritage. The project's mission was to create a placemaking project focused on a health and well-being agenda, delivering environmental, economic, health and social benefits. It seeks to promote social education, community ownership and community safety.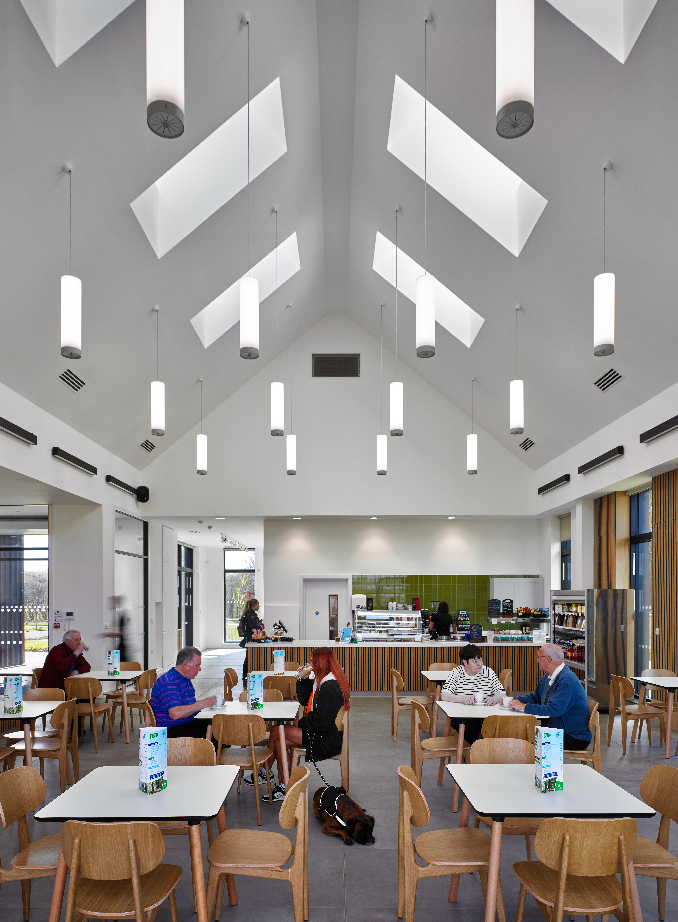 The wider vision for Lochshore is to create a destination focusing on the health and well-being of the local and wider community that delivers environmental, economic, and social benefits. The building has been designed to marry the brief requirements with its stunning context and opportunities for views towards Kilbirnie Loch and overlooking the Garnock rugby pitches.
---
---
The existing sloped topography has been maximised to provide sports changing facilities to a lower ground floor level (with direct access to pitches and lochside activities) with shared communal facilities above. The upper areas provide access to the building's main entrance and command views across the site. Two parallel pavilions sit proudly in the landscape above a robust base level.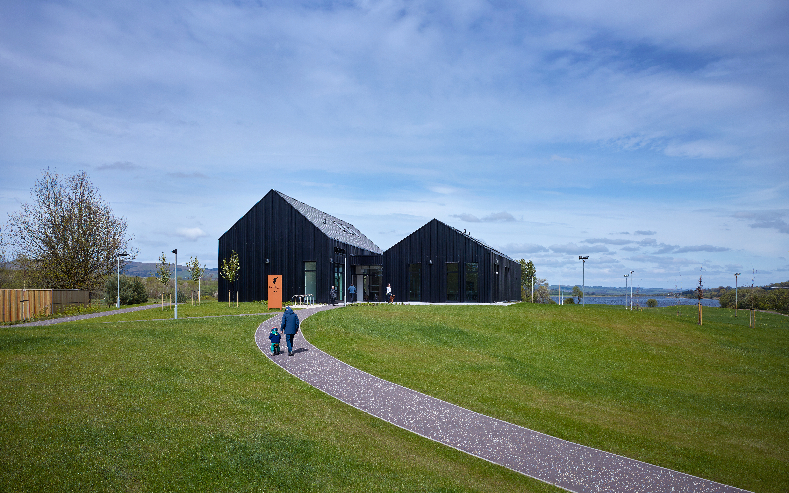 The pavilions are linked by a shared, secure entrance courtyard and associated glazed link, with level access directly from the car park area and viewing terrace towards the loch and rugby pitches. Internally, the building has been arranged to link the cafe, outdoor terrace, workshops and other shared areas in a flexible way around the main entrance and viewing area.
The building form and materials have been designed to reflect the industrial heritage of the site in a modest and contemporary way. The upper pavilions are clad in robust, ribbed metal covering to both roof areas and upper walls. These sit on a textured concrete base with a large recess for sitting, shelter and direct access to changing. Large areas of glazing are provided to the upper areas to facilitate access and views to courtyards, terraces, and shared areas.
---
---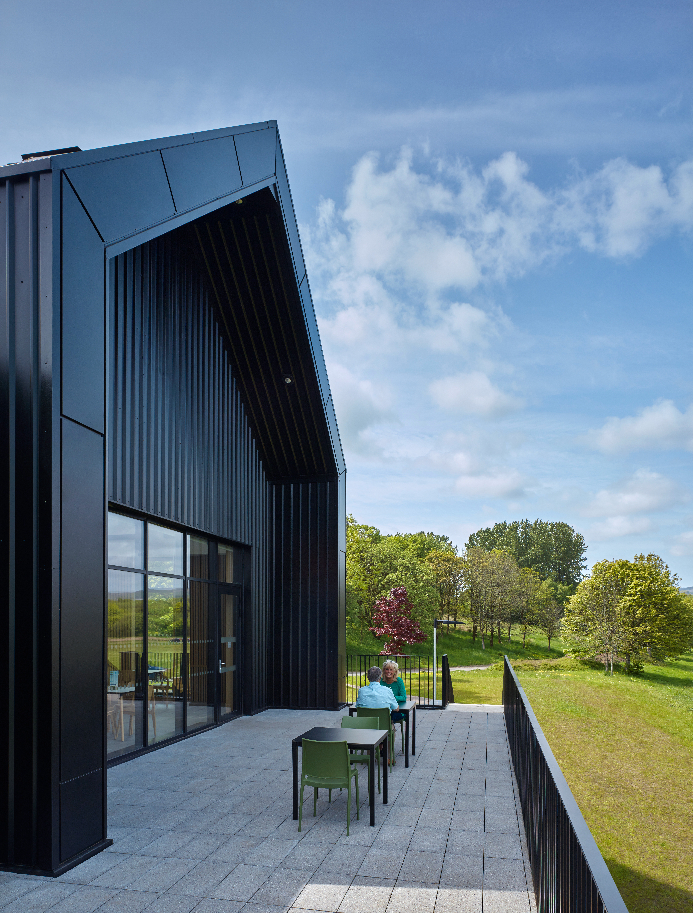 Jonita Kariblikova, project architect for Collective Architecture, said: "It is a great opportunity and pleasure to work in collaboration with North Ayrshire Council, hub South West and the CCG team in creating, designing, and delivering an exemplary facility and a destination focusing on the health and wellbeing of the local and wider community.The building offers a warm, refined welcome for visitors and locals alike, providing a base for outdoor activities and events within the parkland."
Anthea Dickson, North Ayrshire Council provost, said: "Since officially opening late last year, the Lochshore Park Hub has already proven to be a popular destination for local residents and visitors alike. Not only is it an attractive, vibrant facility but as we move on to the next stages of its development, the benefits it provides will become even greater.
"This wouldn't have been possible without close collaboration with the local community, who have been integral to its development from the very early stages – it's a real testament to community spirit."
---