Conditional approval for Stirling care home plan
Revised plans for a care home at the former Orchard House hospital site in Stirling have been conditionally approved by planners.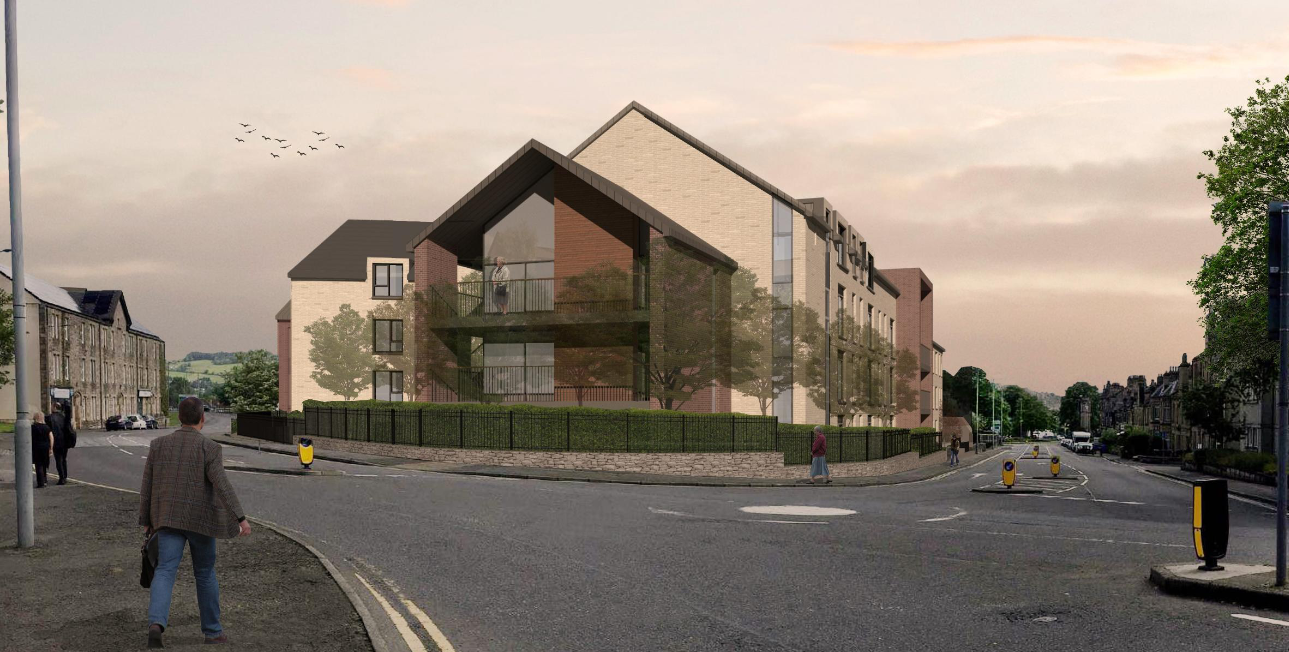 UNUM Partnership submitted plans in February on behalf of Northcare (Scotland) Ltd proposing a care home "predominantly over three and a half levels" with ancillary accommodation, car parking and landscaping on land adjacent to the south west of Orchard House on Lower Bridge Street.
Planning permission is currently in place for the development of a four-storey sheltered housing complex on the application site, while a subsequent application had scope for a wider masterplan including a Student Residential scheme located east of Orchard House Health Centre as well as the Care Home to the west.
---
---
This has since been refused due to ongoing issues with the proposed student accommodation design, scale and massing, along with insufficient parking.
A decision was therefore taken to submit a new planning application for the care home alone.
Approving the latest application, Stirling Council planners said: "The care home building proposed is located in a similar position within the site as the previous approved building [2017 application] and is of similar scale. It is predominately three and a half storeys in height, dropping to three storeys adjacent to the existing health centre building.
"Pedestrian and cycle access is proposed from the main roads surrounding the site and the landscaping proposals show planting within the site including shrubs and trees.
---
---
"Overall, it is considered that the proposals demonstrate an understanding of the context of the site, and provide a clear narrative relative to initial concepts. The care home proposals are well considered.
"The care home will be set back from the street by a landscaped garden strip, which will include some trees. It will face the three and four storey existing tenement blocks on Union Street and will be of similar height, with a pitched roof pattern. The proposals for this were previously altered to introduce a traditional pitched roof, four storey reduced to three and a half. The design of the block is innovative and adds interest - a modern take on traditional build.
"The site is considered to make a limited contribution to local amenity and to the green network. The care home would require the complete removal of the amenity area, to be replaced by the private marginal formal landscaping around the build.
"The development provides some landscaping, with provision for sitting out areas or outdoor social space, however, such garden space as there is on the site will suffer from the adjacent traffic. Gowan Hill, however, is nearby and the river walkway is near, and easily accessible from the site using the underpass under Drip Road. The residents of the care home will have access to good quality green space and to the green network nearby."
---