Construction Leader: Danny McKibbens and the importance of training investment at Clark Contracts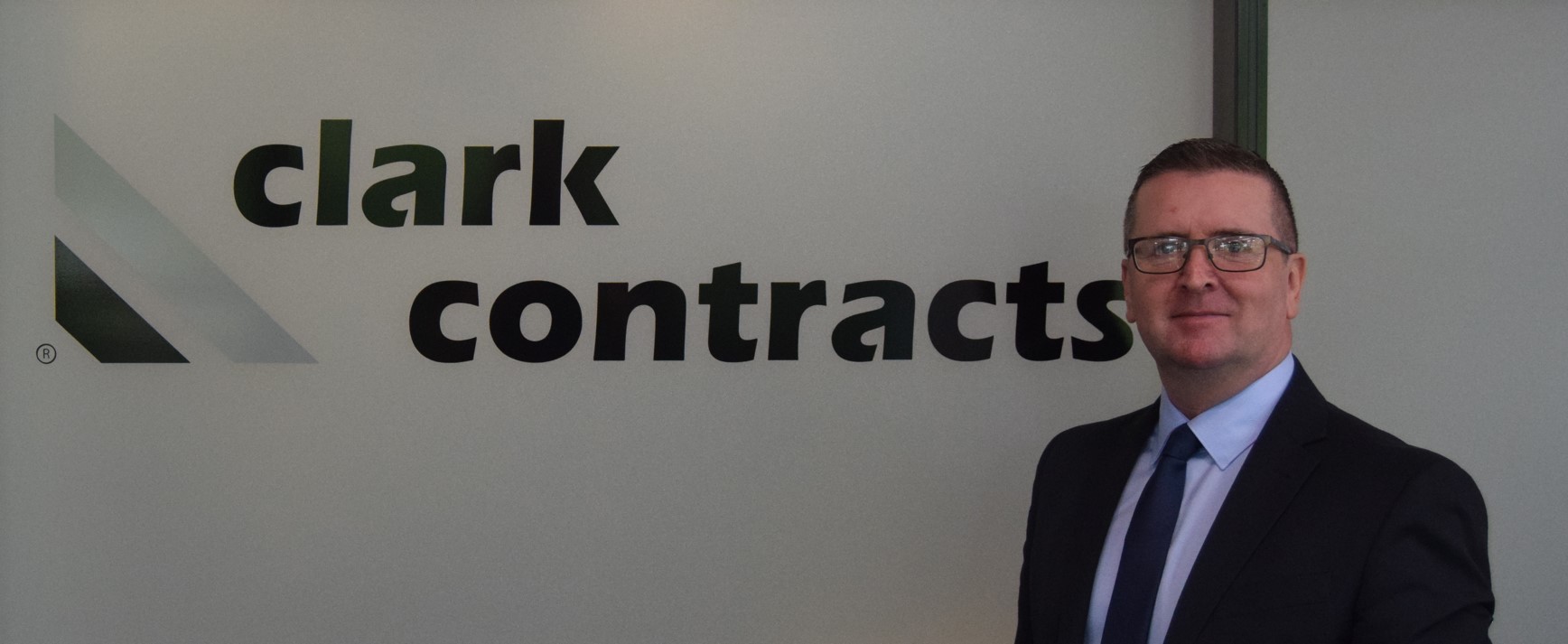 Former apprentice bricklayer Danny McKibbens charts his rise to operations director at Clark Contracts for the latest in SCN's Construction Leader series and notes the company's strong focus on training and career development.
Danny McKibbens knows the positive influence a supportive employer can have on an employee's career. Having started out as an apprentice bricklayer in the mid-1980s, he swiftly rose through the ranks thanks to the training his employer at the time offered him.
Now, after being promoted to operations director at Clark Contracts earlier this year, he is keen to ensure the staff he is responsible for have the same kind of opportunities.
---
---
"I left school at 16," he says. "My dad was a plumber and he said 'you need to get a trade'. The first interview I went for was for a job as an apprentice bricklayer and I was really good at it for some reason. I represented Scotland at a UK-wide apprentice bricklayer competition and managed to win it. That probably gave me a platform – it got me noticed and I was offered to do an ONC and HNC in construction management.
"I was very lucky. That company paid for me to go to college on day release for four years. They also paid me through an advanced bricklaying course and immediately after that they made me bricklaying foreman. The guys who had taught me bricklaying, the next day I was their boss. That taught me a really good lesson in how to speak to people because one minute I was their boy and the next I was their boss. That was quite tough at times. I was about 21 and they were between their mid-20s to their 60s. People with vast amounts of experience were being told how to do their work by a young, fresh guy."
Though he says he thought about giving up the management position at that time, McKibbens stuck with it, taking on a number of manager roles before moving to Clark Contracts as project manager 18 years ago. Since then, he has held various positions at the firm but was promoted to operations director with responsibility for the Construction Division in May. It is in this role that he is taking responsibility for developing the fresh talent coming through.
McKibbens notes: "As far as staff is concerned, within Clark Contracts we have recognised that we need to heavily invest in training and development. As part of our award-winning Academy, we have developed a training matrix for various roles within the business. We currently have 36 employees in our Academy.
---
---
"We've got some really fantastic employees. As part of our annual review process, I sit down with each individual within my team to understand what they need from us to progress their career. I personally invest a lot of time in this. It's not a 10-minute chat but two hours face-to-face with them to understand what they need from me, plus the hours of prep beforehand. I believe this demonstrates that I'm invested in them and want to develop them."
"I was always pushed on, and I always worked hard to continually achieve and develop. I'm trying to reinforce that within my team too."
In terms of his own progression, McKibbens took on the operations director role earlier this year. Managing director Gordon Cunningham said at the time that the promotion came about because the company is "committed to investing in our people and providing opportunities for personal growth and development".
During his time at the company, which was established 45 years ago and had a turnover of £100m last year, McKibbens has overseen projects worth over £500m across various sectors for both new and repeat customers. In his new role, he is focusing on driving further growth and development within Clark Contracts.
---