Construction output increases reaches four-month high
The fastest upturn in commercial work since July has helped the UK construction sector record the strongest rise in output in four months.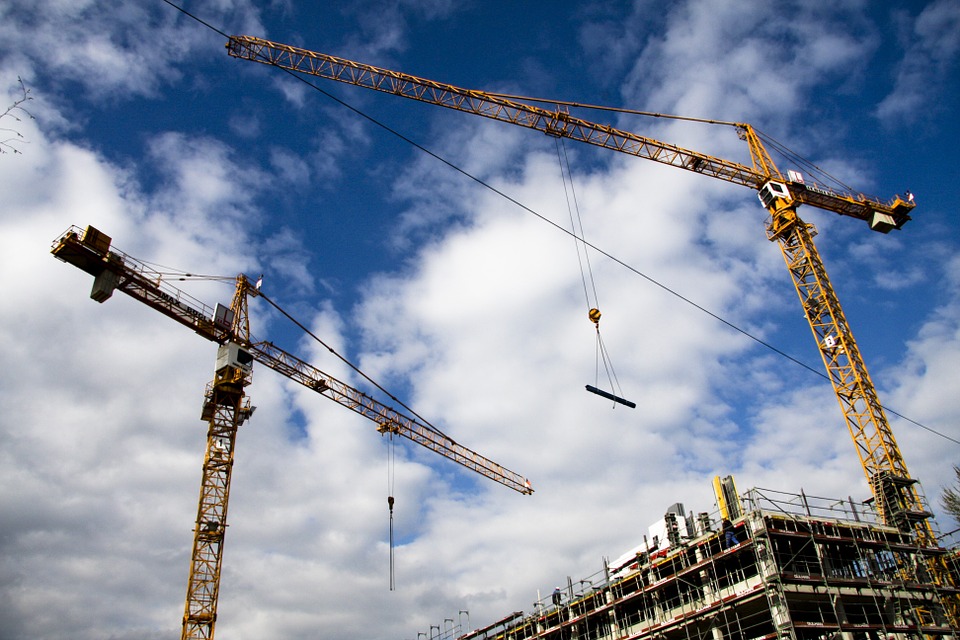 At 55.5 in November, up from 54.6 in October, the headline seasonally adjusted IHS Markit/CIPS UK Construction PMI Total Activity Index signalled a robust and accelerated expansion of overall construction activity. The index has now posted above the 50.0 no-change value for ten consecutive months and the latest reading pointed to the strongest rate of expansion since July.
There were also signs that the worst phase of supplier delays may have passed, with the portion of survey respondents citing longer delivery times falling to 47% in November
(compared with a peak of 77% in June). Rapid input price inflation persisted and haulage driver shortages added to cost pressures, but the latest overall rise in operating expenses was the least marked for seven months.
---
---
A steeper rise in commercial construction (index at 56.5) helped offset a sight showdown in house building growth (54.7, down from 55.4). Civil engineering was the weakest-
performing area in November (53.9), although the latest rise in activity was the largest since August.
Duncan Brock, group director at the Chartered Institute of Procurement & Supply, said: "UK construction enjoyed a rebound in November with the fastest level of output growth for four months as supply chain managers increased their purchasing activity to meet a strong pipeline of new building projects.
"Commercial orders were the strongest, picking up the slack from the subdued housing and civil engineering sectors and demonstrating that business confidence in the UK economy was improving.
"Adding to this positivity was signs of recovery in supply chain performance with just 47% of construction firms reporting longer waiting times, which is the smallest number for eight months. Even with this glimmer of hope that the pressure on deliveries was easing, purchasing remained at higher level to counteract disruptions from ongoing driver shortages and port delays as supply chain managers bought more than their immediate need.
---
---
"Job hiring growth was still maintained in November but was the weakest since March. Builder optimism was somewhat flat as the costs of building still remained high
and firms struggled to stay competitive."
Tim Moore, director at IHS Markit said: "November data highlighted a welcome combination of faster output growth and softer price inflation across the UK construction sector. Commercial building led the way as recovering economic conditions ushered in new projects, which helped compensate for the recent slowdown in house building. Major infrastructure work also boosted construction activity in November, as signalled by the fastest growth in the civil engineering category since August.
"Input price inflation remains extremely strong by any measure, but it has started to trend downwards after hitting multi-decade peaks this summer. The latest rise in purchasing costs was the slowest since April, helped by a gradual turnaround in supply chain disruption and a slight slowdown in input buying."
Mark Robinson, group chief executive at SCAPE, said firms will still be worried about the impact that Omicron will have on materials imports.
---
---
He added: "Continued growth should give the construction industry every reason to be optimistic heading into 2022. While the winter months always have an impact on major projects getting off the ground, contractors appear to have weathered, or at least learned to work around, the supply and labour shortages that threatened to undermine the industry's ability to deliver in the face of increased demand.
"But firms will be wary of the potential impact of the Omicron variant, which could further affect imports of building supplies, should the UK face another period of tighter restrictions."
Gareth Belsham, director of the national property consultancy and surveyors Naismiths, said: "The supply chain speed bumps are still there but the construction industry has opened the throttle again.
"Input costs – which include worker wages and materials – are still rising painfully quickly, but at least the threat of projects grinding to a halt because builders can't get the materials they need is receding.
---
---
"In June over three quarters of contractors were reporting long delays in the supply of crucial materials like timber and steel. That proportion has now dipped below half as availability improves.
"Nevertheless material cost inflation is still rife. 72% of the builders surveyed by the PMI report said prices rose in November; just 3% said prices fell.
"Demand from clients remains strong, with the level of new business climbing to a three-month high in November. In response, contractors continue to take on new staff and ramp up their use of sub-contractors.
"This PMI report marks a welcome return to output growth. While the boom times seen earlier this year are certainly not back, the worst of the supply chain crisis is past.
---
---
"The construction industry is famously adept and handling peaks and troughs in demand. The past few months have seen it confronted by a double-whammy of strong demand and a chronic shortage of supply, and today's data is a reassuring sign that it is once again starting to take the strains in its stride."
Steve Plaskitt, partner at MHA, believes that despite output rising, the sector faces multiple challenges with persistent materials and labour shortages, high inflation and a lack of government stimulus posing long term threats to the commercial and residential property sectors: "The UK construction output increased in November, however shortages of labour and raw materials will continue to hamstring the UK's construction sector. The impact of distribution issues to and from UK ports and the lack of availability of staff with middle range technical and manual skills are weakening output, with labour shortages becoming so problematic that firms are resorting to poaching staff from competitors to fill employee gaps.
"Supply shortages have directly resulted in worrying price inflation, which will inevitably drive up sales prices. While this could be temporary, its unlikely inflation will turn negative in 2022, meaning the best firms should hope for is a stabilisation of prices as we enter the New Year.
"Residing frustration from a weak autumn budget and the damaging cancellation of HS2 in Yorkshire and Humberside may have lowered sector confidence compared to previous quarters. On the former, the Chancellor failed to excite or provide meaningful incentives to support the industry's green transition or to help alleviate the burden caused by ongoing shortages. While on the latter, the scaled-back HS2 network will drastically reduce the creation of new houses, towns, and railways connecting people across the country, further dampening the outlook of the construction industry moving forward.
---
---
"While confidence in the housing market remains high, the end of the stamp duty holidays has led to a 30% drop in sales in October 2021 when compared to the same period last year, and house prices may start to level off in 2022. Increased cost of living and energy prices as well as shortages of building materials and low availability of builders will also sway homeowners to buy energy-efficient homes rather than pursue renovation projects, leading to an imbalanced demand in the sector.
"However, incentives following COP26 provide some good news for the construction industry. For instance, the £27.5m Urban Climate Action Programme (UCAP), which supports overseas cities targeting net-zero emissions, should help British construction companies exporting their design expertise abroad to increase export sales. In addition, the Local Net Zero Programme of £22m will bring further support to UK councils aiming to reduce local carbon emissions. However, these are only minor rays of light which stop short of addressing the wider and bigger challenges facing the industry today."
---