Construction partners agree £5k contribution to Inverness school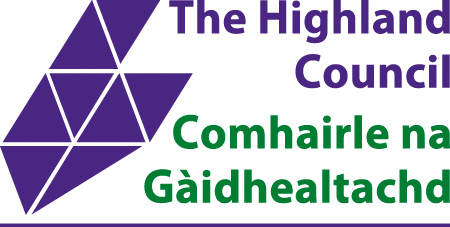 Two Highland construction firms have joined forces for the benefit of the community at Milton of Leys Primary School in Inverness.
Morrison Construction and Tulloch Homes agreed to contribute £5,000 to the school which will be spent towards developing the playground.
Inverness South ward councillors Carolyn Caddick, Ken Gowans, Andrew Jarvie and Duncan Macpherson welcomed the development at Milton of Leys Primary School.
They said: "We would like to thank everyone who is involved in delivering this fantastic project. This is a very exciting year ahead for the school and local community as we look forward to the completion of a brand new nursery annexe, and an improved playground thanks to the kind donation from Morrison Construction and Tulloch Homes. This will help mitigate the capacity issues in the school and will be a welcome addition to amenities in the area."
---
---
Construction work has started on a new nursery annexe adjacent to the school which will provide Early Learning and Childcare accommodation for up to 96 children.
The building will comprise two large nursery rooms; a kitchen and servery; a flexible space for dining and other activities; reception foyer and offices; toilets, storage, and other ancillary accommodation. Externally, there will be a secure play area and improvements to road access and parking. The existing nursery rooms in the main building will be converted to 2 primary classrooms to provide additional capacity for the school in the coming years.
The project is being delivered by the Highland Council's in-house property teams with Morrison Construction as the principal contractor and is due to open in August 2022.
Managing director at Morrison Construction, Donald Mclaughlan, said: "Morrison Construction having built the existing school are pleased to have been entrusted to construct the new Nursery. With this positive collaboration with Tulloch Homes, the optimum location for our site compound has been agreed which will keep construction traffic away from the neighbouring school and allow a donation to be made to school funds."
---
---
Tulloch Homes has permitted the use of land adjacent to the construction site for a site compound in an effort to contain construction activity and traffic away from the existing primary school. In reaching an agreement with Morrison Construction for the rental of the land, Tulloch has asked that a contribution is made to Milton of Leys Primary as a major community benefit.
Tulloch Homes chairman, Sandy Grant, said: "At Tulloch, we understand the importance of a community and we look to support the schools, groups and charities wherever possible. We are delighted, with Morrison Construction, to be able to help facilitate the delivery of an exciting new playground for the children at Milton of Leys Primary School."
The primary school has also previously benefitted from a sizeable donation from Tulloch Homes which allowed them to purchase block play items.
Robert Gill, head teacher at Milton of Leys Primary School, added: "We are so grateful for this fantastic donation to the school and would like to thank Morrison Construction and Tulloch Homes for their generosity. The money will go towards our development of the playground to improve the children's opportunity for play and learning outdoors. We will be consulting with the community on our plans in the new year."
---