Consultation launched for new affordable homes in Kelvindale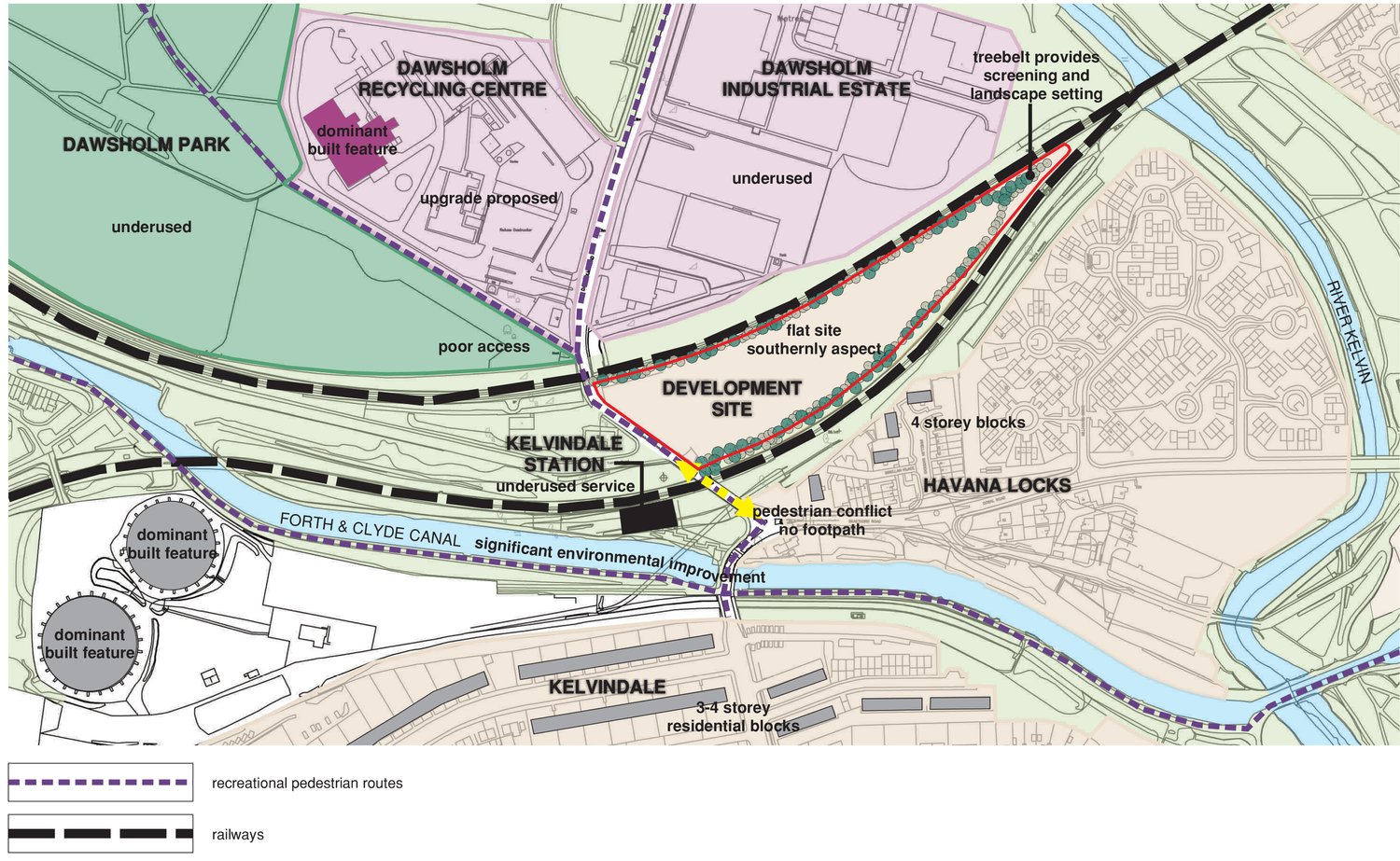 Convery Prenty Shields Architects, West of Scotland Housing Association and Maryhill Housing have launched a three-week consultation over plans for a revised residential development in Kelvindale.
The consultation concerns 1.5 acres of vacant ground opposite 35 Dalsholm Road, surrounded by railway lines to the north and south. The location is proposed to host an unspecified number of affordable homes for rent in an update to a 2019 consent.
Built by Apsis Construction, the housing will be a mix of flats and terraces accessible from a new traffic light controlled junction.
---
---
Safe pedestrian access across the Kelvindale Bridge to Kelvindale Station to the south will be created as part of the plans, Urban Realm reports.
In a consultation statement the architects said: "Between the rail line and the canal is Kelvindale Rail Station, which opened in 2005 and serves the residential area of Kelvindale to the south of the canal and nominally serves the land-uses to the north of the site beyond the West Highland rail line including Dawsholm Industrial Estate the Dawsholm Waste Transfer Station and Recycling Centre and Dawsholm Park.
"The access to these northern land-uses is via the narrow Kelvindale Overbridge, which carries the busiest section of Dalsholm Road. There are currently no footpaths on the bridge and pedestrians accessing the station to the south or the park and places of employment to the north must walk on the road surface between the parapets and the vehicles on the bridge. These frequently include the heavy goods vehicles from the industrial estate and waste transfer station."
Subject to approval, the development could break ground in the summer of 2023 for completion by 2027.
---