Council issues second Dangerous Building Notice for Inverness property and appoints contractor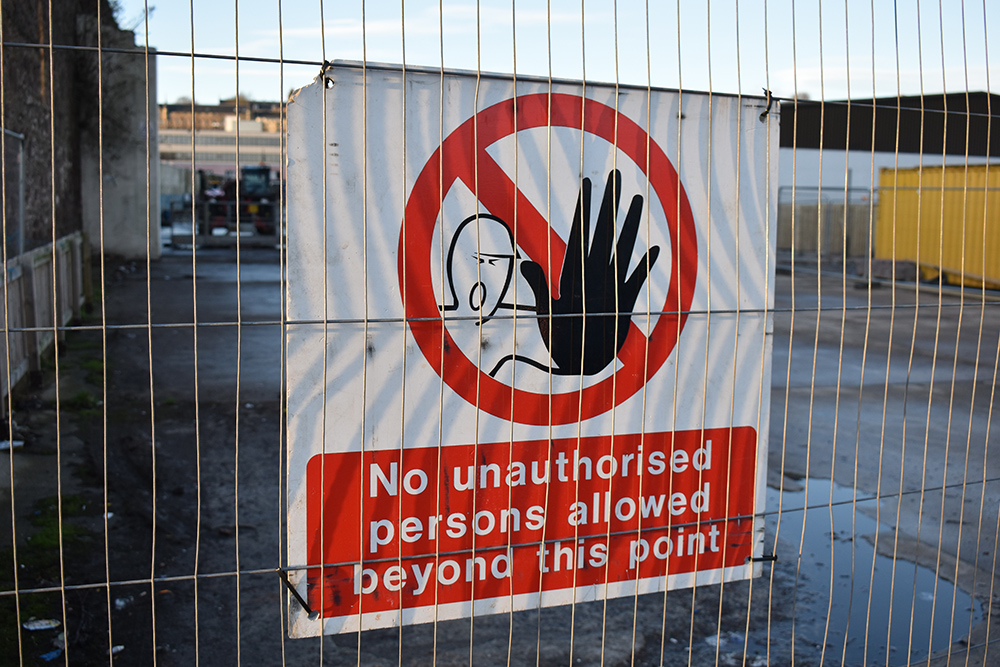 Highland Council has issued a Dangerous Building Notice on the owners of an Inverness building and awarded a contract to Laing Traditional Masonry to undertake repairs.
Following damage to a building on Pumpgate Street in the Merkinch area of Inverness caused by a road traffic accident in January 2021, the council initiated emergency works under Dangerous Buildings procedures, instructing the erection of the scaffolding and placing of pedestrian protective barriers to safeguard the public against the possibility of the building collapsing onto the pavement and road.
The scaffolding erected on the site is supporting the damaged building and it was expected that the two property owners affected by the collision would have commenced repair work to the building. However, following a structural inspection of the building earlier in the year, the council's structural engineer is concerned for the structural integrity of the building going forward; particularly as there is no indication of one of the owners engaging to resolve the issue.
---
---
The council's city manager David Haas said: "The scaffold was designed to support the building temporarily; and was a short-term solution until remedial works commenced. With one of the owners unable to implement remedial work the building is at risk of becoming dangerous once again therefore, a decision has been taken for the council to undertake the remedial work, on behalf of the owners, to carry out the repairs necessary to reinstate the building. Building legislation allows the council to undertake the work on behalf of the owners where there is a risk to public safety; then pursue the owners for recovery of the costs incurred once work is complete."
The council has issued a Dangerous Building Notice on both owners to reflect the deterioration of the affected building and an award of contract has been made to Laing Traditional Masonry to undertake repairs and the reinstatement of the building to the structural engineer's requirements.
Works are scheduled to be completed within six weeks following commencement and a start date will be confirmed over the next few weeks.
David added: "We share the frustration with the local community that despite repeated attempts to engage with them, one of the building owners has been unable to arrange the necessary action to reinstate the building. We have been left with little choice than to issue a second Dangerous Building Notice on both owners and arrange for Laing Traditional Masonry to undertake the work on their behalf. We will be working closely with the contractor to keep any disruption to the local community to a minimum and as soon as we can confirm a start date for the works we will."
---