Dalkeith Rugby Club hails successful Minis Festival with support from Stewart Milne Homes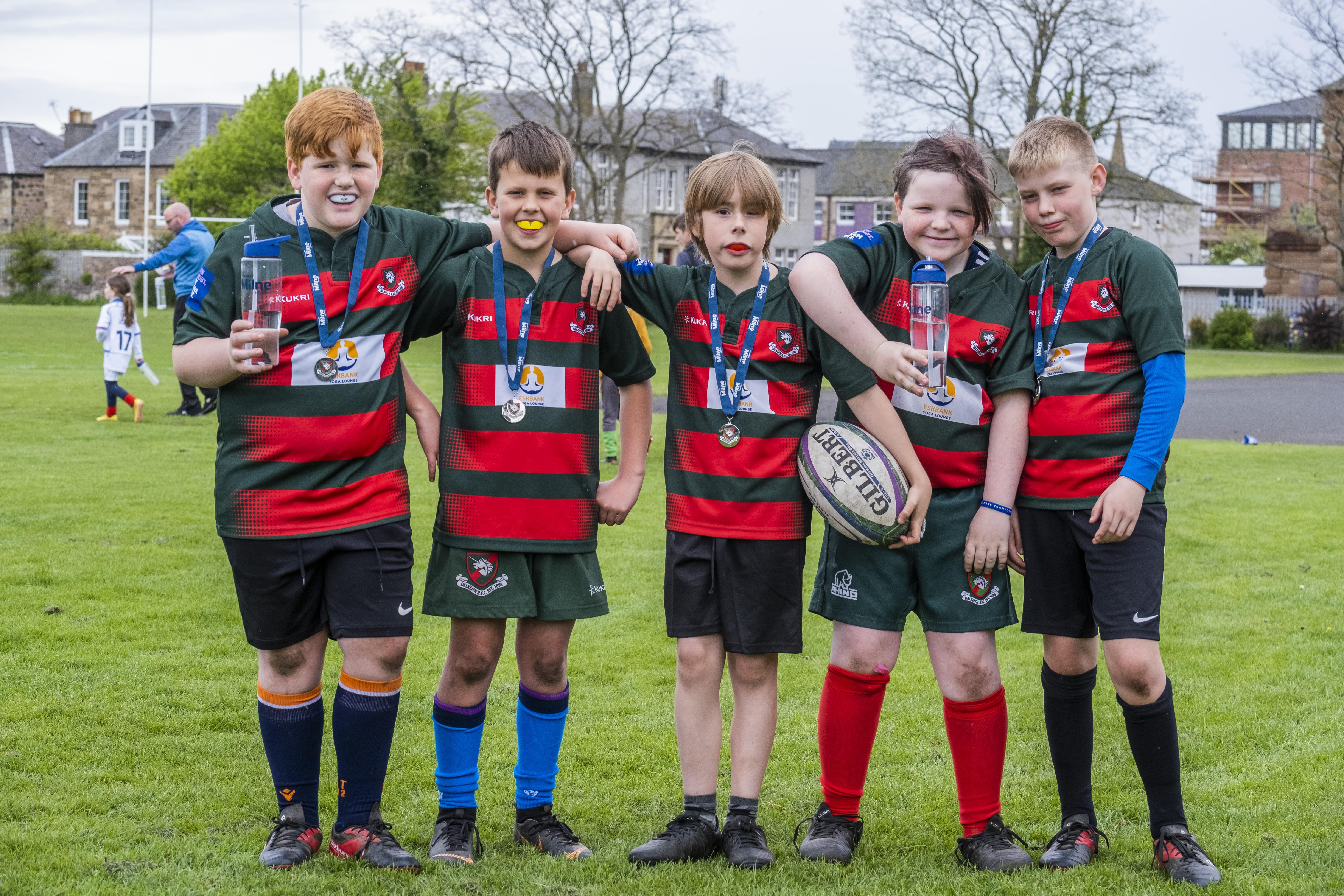 More than 400 primary school children and their families turned out at the Dalkeith Minis Rugby Festival on Sunday 14 May, celebrating the best of community rugby.
Hosted at King's Park by Dalkeith Rugby Club, five teams including Dalkeith, Livingston, Lasswade, Currie and Penicuik competed in the round robin festival of 12-minute matches throughout the day.
Following a successful partnership in 2022, local housebuilder Stewart Milne Homes again supported the club as the event's main sponsor and donated funding to help with organisation of the festival. It also provided an array of mementos of the action-packed day for participants to take home, including re-usable water bottles and medals.
---
---
On the day, crowds enjoyed home-bake stalls, a ball sponsorship incentive and raffles, with all proceeds raised going towards Dalkeith Rugby Club ensuring rugby remains affordable and accessible for children in the community.
Organised primarily by volunteers, the Minis Festival has been a popular day in the community calendar for more than 15 years.
Isobel Warnock, head of sales Scotland at Stewart Milne Homes, said: "The fantastic turn out at the Minis Festival underlines its importance within the Midlothian community and Stewart Milne Homes is proud to support efforts for another year.
"Encouraging children to get outdoors and enjoy friendly sporting activities aligns with our people-first values, and it is great to see youngsters get outdoors and play friendly sport with other pupils from across the region.
---
---
"We're very proud to work with community groups and sports clubs, and it great to see our donation support Dalkeith Rugby Club's efforts to create a special day for the whole community."
Jamie Simpson, club secretary at Dalkeith Rugby Club, added: "The Minis Rugby Festival welcomes many families from across Midlothian and 2023 has been another stellar year for the event.
"Dalkeith Rugby Club is committed to ensuring that our next generation has access to affordable rugby that with the help of Stewart Milne Homes and fundraising efforts is made possible.
"Youngsters loved the fun take-home gifts and we're looking forward to continuing our partnership with Stewart Milne Homes as sponsor of our Little Ruggers group, that kicks off again later in the year."
---