Dandara's toy donation helps Christmas wishes come true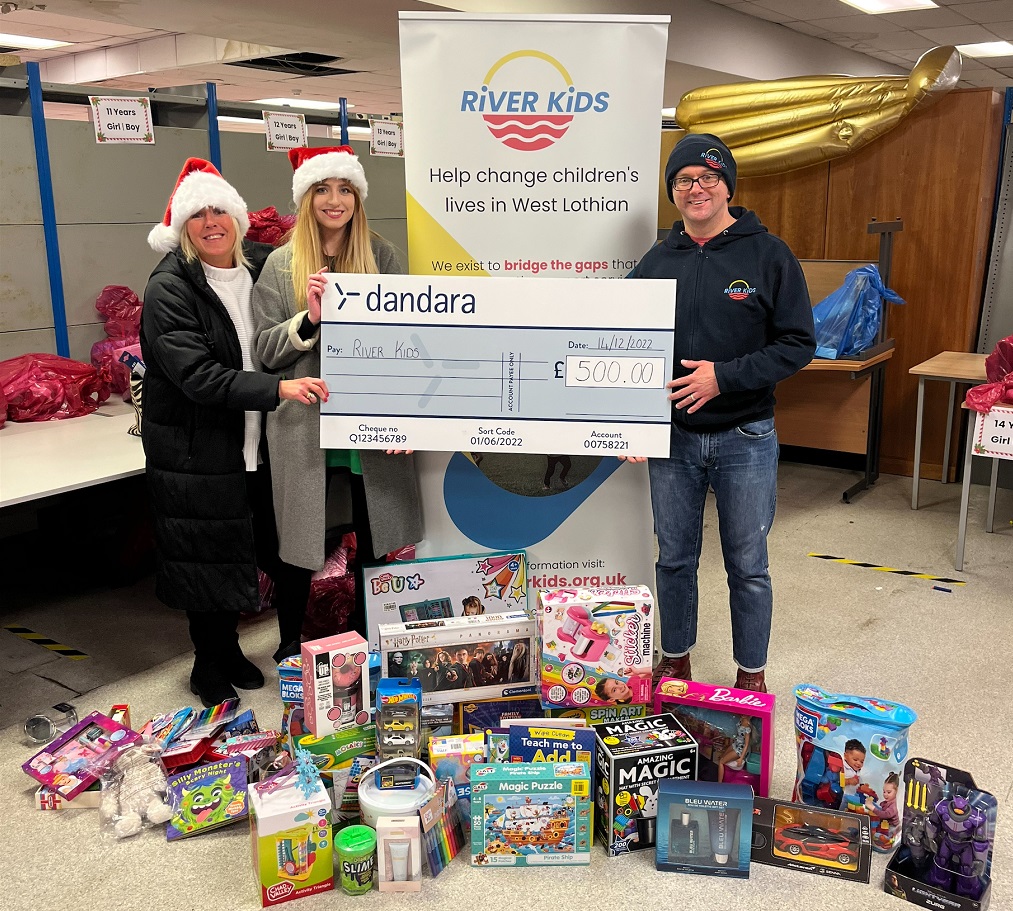 Dandara East Scotland has been spreading Christmas cheer by supporting River Kids' West Lothian Xmas Toy Appeal.
The housebuilder donated new toys for all age groups and £500 to the charity, which supports disadvantaged children across West Lothian. The West Lothian Toy Appeal was set up in 1989 and ensures that no child goes without a present at celebratory times of the year i.e., birthdays and Christmas
River Kids, which is based in Broxburn, not only helps children during the festive season but also provides clothing, shoes and household items, employment opportunities and financial support via grants, to those who require their support.
---
---
Jack Christine, charity manager of River Kids, said: "The cost of living crisis has hit so many people incredibly hard, so it is important for us to continue working to provide support and opportunities for local children and their families.
"We tend to struggle to gather gifts for 9 to 13-year-olds the most, so we were thrilled to receive such a great selection of presents for this age group from Dandara. Thanks to companies like Dandara, we can continue to offer support and guidance to families when the going gets tough. The children will be thrilled to wake up to these wonderful gifts on Christmas morning!"
Lisa Archibald, head of sales for Dandara East Scotland, said: "Affordability is a real concern for a lot of families this year, leaving so many children without a gift on Christmas day.
"River Kids are amazing, providing support to children and families across West Lothian and beyond throughout the year. Thanks to our wonderful team, we have managed to donate lots of toys including art sets, building blocks and puzzles which I'm sure will be enjoyed by all children this Christmas. We are incredibly grateful to River Kids in allowing Dandara to get involved and providing a much needed helping hand to so many families in Scotland."
---
---
Founded in 2005, River Kids aims to support disadvantaged children and their families. They believe that no child should go without, and the same opportunities should be available for everyone, no matter their background.
---