David Narro Associates unveils latest promotion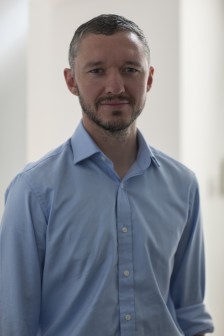 Structural and civil engineering consultant David Narro Associates (DNA) has announced the promotion of Robbie Templeton from associate to senior associate in the firm's Edinburgh office.
Having been with the practice since graduation in 2006, Robbie was described by practice founder David Narro as a talented engineer and capable manager.
The promotion follows a series of changes the practice has undergone over the last few years.
---
---
Having established the practice in 1986, Mr Narro made the decision to transfer ownership of the business to employees in 2012. This led the practice to transition to Employee Ownership, a process which was completed in 2014.
Over the years the practice has experienced organic growth and increased to around 60 employees in 2019. The latter years have seen the most significant growth with offices opening in Glasgow, Forres and Stirling.
Following the move to employee ownership, David has retained his role as chairman while stepping down as managing director in 2017. Ben Adam, who has developed his career alongside the growth of the practice, became the first MD under employee ownership. Ben opened the first satellite office in Glasgow in 2008 and has made a significant contribution to the expansion of DNA's reach in Scotland.
With Ian Downie, senior associate in Glasgow, Mark Hepburn, senior associate in Forres and Jonathan Narro, senior engineer in Stirling the practice said it is well placed to support clients' requirements throughout Scotland.
---