Design and upgrade contracts awarded for Orkney Research and Innovation Campus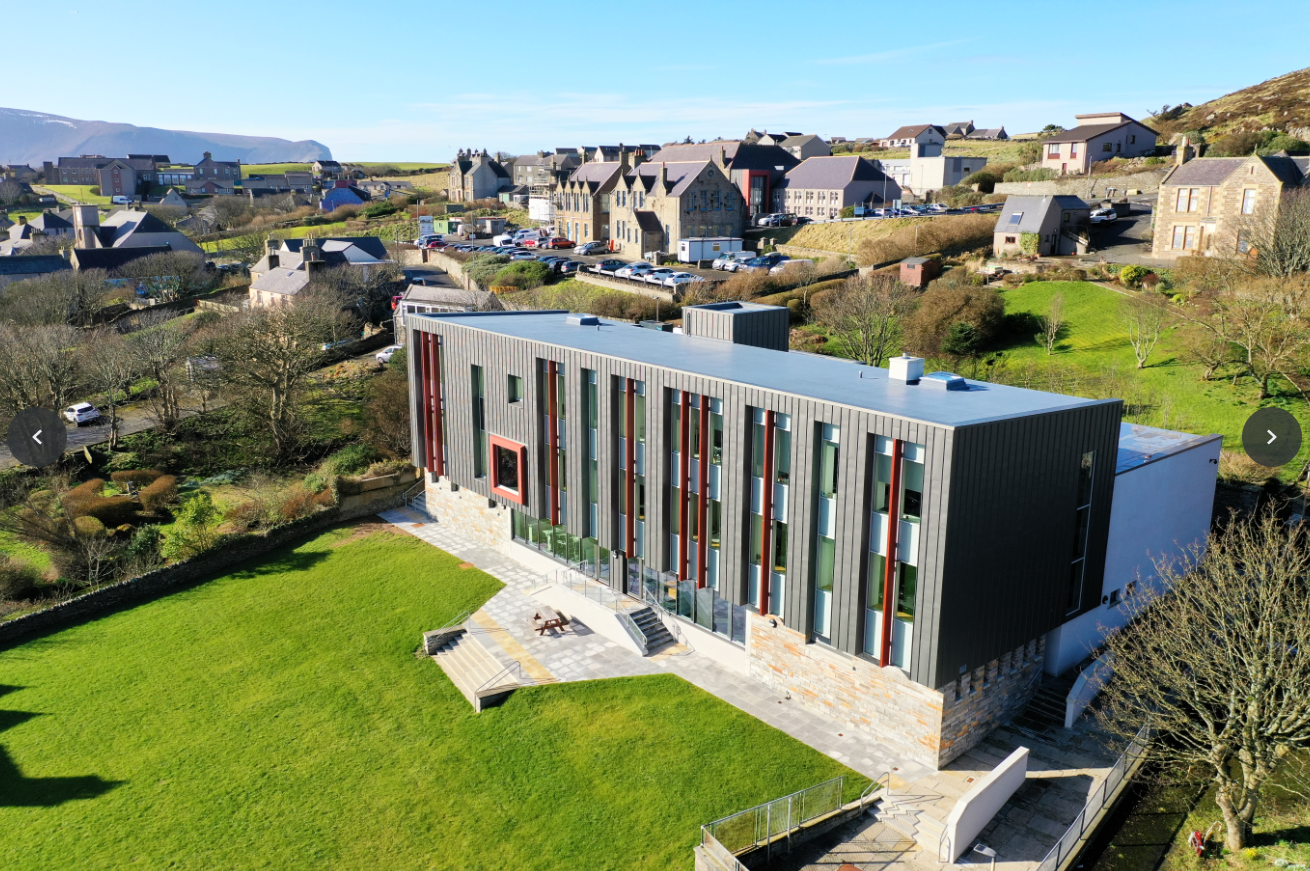 Architects have been appointed to design the second phase of Orkney Research and Innovation Campus (ORIC).
A contract has also been awarded to building contractors to carry out external works to the campus, which comprises window upgrades and stonework repairs.
Highlands and Islands Enterprise (HIE) and Orkney Islands Council (OIC) formed ORIC as a joint venture to support the growing research and innovation activity and expand Orkney's world-leading marine renewables, energy and low carbon sector.
---
---
Inverness-based HRI Munro Architecture has been appointed by HIE on behalf of ORIC to produce designs for the development, which will be submitted for planning consent later this year.
Orkney-based R Clouston Ltd was awarded the contract for the window upgrade and stonework improvements. This will see all of the remaining windows at Block 1 of the Charles Clouston Building replaced with modern equivalents and will be made in Orkney.
This £2.8m series of works is being funded by a contribution of £850,000 each from HIE and OIC towards the associated design work and £560,000 each for essential external improvements to the windows and stonework at the Charles Clouston Building.
This contribution will later be complemented by funds from the Islands Growth Deal as part of a larger project, which will include the construction phase.
---
---
ORIC was formed in March 2018 and the first phase was completed in 2020. The 3.75-acre campus, based in the refurbished former Stromness Academy and Primary School, has attracted additional research activities to Orkney, both from the commercial and academic worlds. Around 160 people currently work or study at the facilities and the second phase is expected to result in a further 165 FTE jobs being created over the next ten years.
New co-working spaces will be created to support small and growing businesses and energy efficiency improvements will be made across the campus with the aim of achieving net zero operations.
Graeme Harrison, HIE's area manager in Orkney, said: "There is a lot of interest from small and growing local, national and international businesses looking for co-working spaces to increase collaboration as well as academic and commercial activity and business incubation. We, in partnership with OIC, are delighted to award these contracts and we look forward to seeing the design plans for the development of Phase 2 of ORIC."
John McGlynn, executive manager at ORIC, said: "The award of these two contracts is an important step in the continued redevelopment of the campus. The funding provided by ORIC's partners HIE and OIC will enable a detailed design exercise to be carried out which seeks to add more space and facilities and optimise the use of the site in the next phase.
---
---
"It is also really positive to be able to complete the upgrading of windows at the Charles Clouston Building as part of an overall push towards net zero on the site. I look forward to working with the various contractors and their teams and our stakeholders over the coming months."
Gwenda Shearer, chair of Orkney Islands Council's education and leisure committee, said: "It's very exciting to reach this point of the journey towards a world class research and innovation campus for Orkney, and it's a credit to all involved so far that we're now embarking on design for Phase 2.
"Together with HIE we look forward to seeing Phase 2 plans develop with partners and stakeholders, and of course to seeing the energy efficiency works underway.
"The ongoing development of ORIC is a vital part of ensuring Orkney is well placed to support skills and business growth, and remain front and centre of knowledge and opportunity in the renewables and net zero fields."
---