Design Council launches national conversation about future of local station design
People across Great Britain are being invited to share their views on proposals for a new design of small and medium railway stations.
Commissioned by Network Rail and led by Design Council in partnership with The Glass-House Community Led Design, DigitalUrban.Space and Commonplace, ExploreStation is a new initiative to help create better travel experiences and new community hubs for passengers and local people. It forms a key part of Network Rail's ongoing work to be a more customer-focused, service-driven organisation that puts passengers first.
Open to anyone with an interest in local stations, ExploreStation encourages people from all walks of life to give their views on the initial station designs by 7N Architects. The architectural practice won an international design competition, organised by the RIBA, in May 2021 to create a new local design proposal to be rolled out across the country. 7N Architects produced a design that can work in different configurations – known as a kit of parts – to achieve an overarching design blueprint for stations of the future.
---
---
7N's winning design proposals can be viewed online at explorestation.commonplace.is. Design Council and partners are inviting feedback on key focus areas including the kit-of-parts approach, climate change mitigation measures, and how future stations can become national design icons as well as symbols of local pride.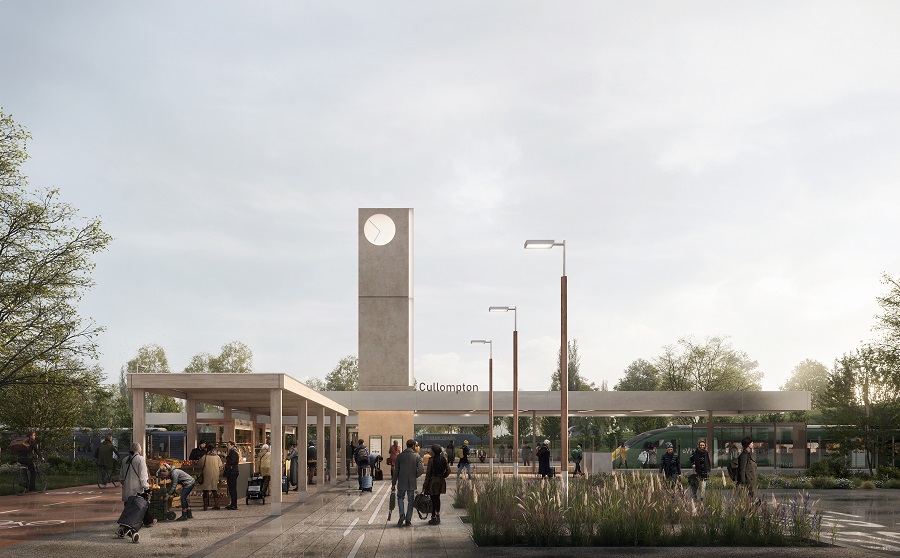 ExploreStation participants are being asked for their ideas about potential community uses, and how people can feel welcome, confident and safe in railway stations. In addition, they can share information on how they travel to and from stations – and their views on how stations can support better onward journeys. Greening of station landscapes and maintenance of station environments are also key topics for discussion.
Design Council and partners are also hosting a series of interactive exhibitions and design workshops to give further detail on ExploreStation's proposals and invite feedback from the public on the design ideas. Round one in Sheffield, Bristol and Cardiff will take place in early November.
---
---
Each event consists of a drop-in exhibition (from 1500h–1730h). Participants will learn more about the ExploreStation project, as well as historic and current rail station design. They will have the chance to experiment with their own design ideas while also providing feedback on the emerging designs from 7N Architects. The exhibition is a space to share memories and stories about rail travel, as well as ideas about the role of stations, particularly in promoting and supporting sustainable places.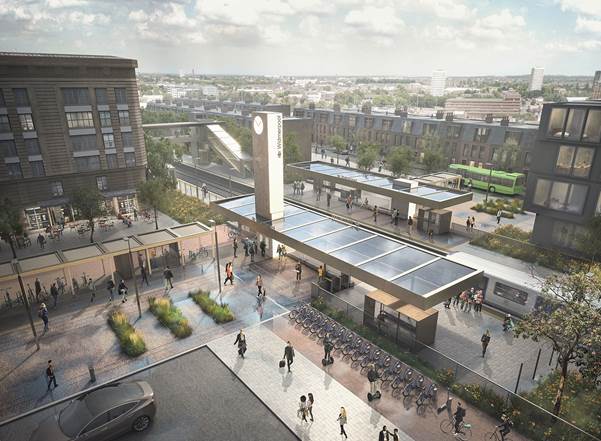 This will be followed by a ticketed workshop (from 18.00h–2030h). Participants can explore the station design proposals through a series of hands-on design activities.
Round two will take place in early 2022, when architects will present the designs they develop following round one for further comment.
---
---
Minnie Moll, chief executive of Design Council, said: "From the Age of Steam, through the Victorian era and to this very day, stations remain a core element of our built identity. As such, they should always ignite a sense of pride and ownership across our communities. ExploreStation aims to achieve this and so much more. This exciting initiative will show how high quality, sustainable station design – informed by local people's need and aspirations – can radically improve our neighbourhoods and how we experience them, whether we are passengers or passers-by."
Anthony Dewar, professional head buildings and architecture at Network Rail, said: "ExploreStation is about taking the great legacy of British railway design forward. This means delving deeply into people's views on 7N's exciting proposals and considering how they can be further developed. From increasing safety and security, to achieving sustainable design, this really is a once-in-a-generation opportunity to shape the future of local railway stations across Britain. I urge as many people as possible to get involved in the virtual or in-person events on offer."
---