Developer appeals decision on housing plan at Glasgow police station
A planning application for flats and commercial units at the site of a former police station which was rejected by Glasgow City Council could now be decided by the Scottish Government.
About this development:
Authority:

Glasgow City

Type:

Residential, Commercial

Applications:

Team: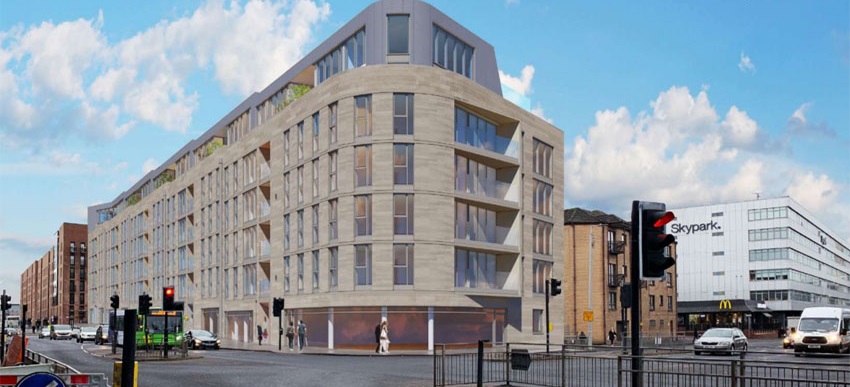 Developer Westpoint Homes had submitted proposals last year to convert the Cranstonhill Police Station site on Argyll Street into 84 flats and six retail and food and drink outlets.
Under the plans, the redundant station would be demolished to make way for the six-storey block.
---
---
Rejecting the proposals in May, councillors said the building would "unacceptably impede daylight to adjacent properties" and "adversely impact" upon residents' privacy.
The council's report stated: "In summary the proposed building, whilst well designed and detailed, results in too many policy tensions to be supported in planning terms. The impact on existing residents in terms of daylighting is significant and the underprovision in car parking and amenity open space alongside a large number if single aspect flats are all indicators of overdevelopment.
"There are other issues which we would have hoped to condition out in any approval (servicing arrangements, refuse storage, privacy failures within the development, landscaping and impact upon existing green space and features) however as the wider proposal is unacceptable these should also be highlighted as issues in any decision."
Now Westpoint Homes has lodged an appeal over the decision to the Scottish Government's planning and environmental appeals division.
---
---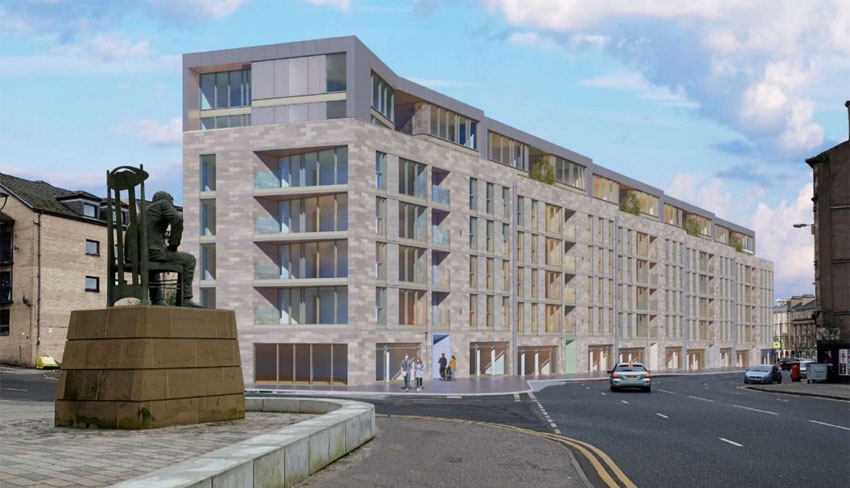 A document submitted by Iceni planning consultants as part of the appeal states: "The determining issues for the council related to car parking provision, single aspect flats, open space and daylight impacts.
"The council accepts in the report of handling that given the highly sustainable location of the development, the car parking provision (40%) can be considered acceptable.
"The council has not properly considered the amenity of single aspect flats. These flats have been designed to enjoy a high level of amenity, that will be equivalent or higher to dual aspect properties.
---
---
"A significant amount of private and communal open space will be provided, which can be considered acceptable for a city centre development such as this.
"The open space provision will exceed that provided in similar developments that the council has considered acceptable. The appellant is willing to make a financial contribution for the provision of open space in accordance with council policy.
"The daylight impacts of the scheme have been fully assessed. This is a city centre site, and effectively a gap site. Daylight impacts have been successfully limited to very few rooms."
---