Digital development loan and new app helps property business boost productivity by 70%
A property maintenance and building services company has developed its own app that will increase productivity by 70%.
Prater Contracts Ltd, a family business that was founded in 2007, has undergone significant growth in the last few years including moving into a larger, purpose built office two years ago and increasing its workforce to 40 employees plus a dozen sub-contractors.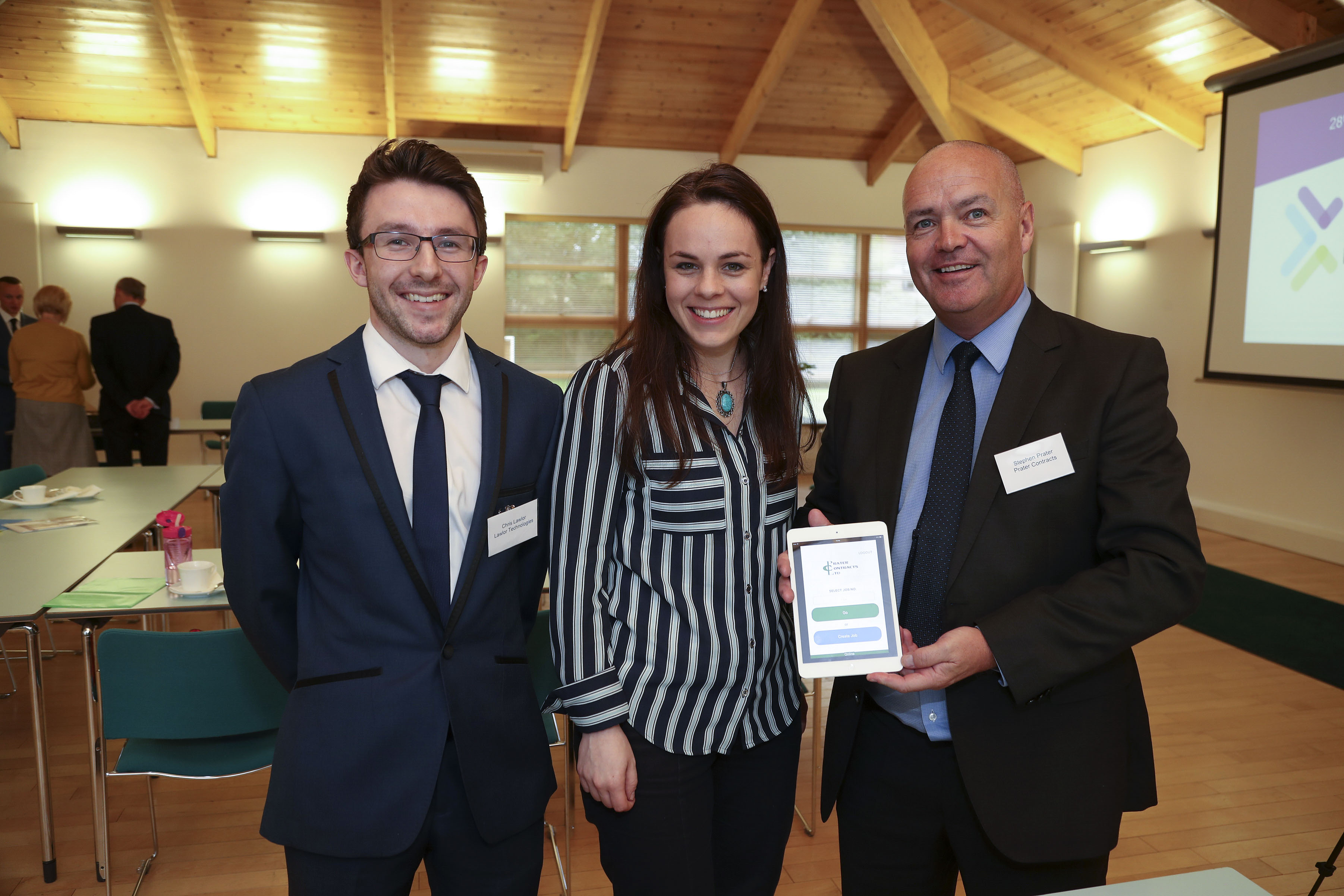 The company, which works on a range of projects for major insurance companies including Aviva, was able to develop the app after being awarded a Digital Development Loan.
---
---
The Digital Development Loan was created by the Scottish Government to provide interest free loans to companies who wish to improve their digital capabilities and processes. The loan fund will consider any project that will deliver improved digital capacity, capability or skills.
Prater Contracts' bespoke app, developed by Glasgow-based Lawlor Technologies, will help the company's surveyors to identify and specify necessary work, allowing the recording online and offline to be quicker and more efficient.
While on-site, the mobile app is used to record the tasks, labour and materials needed to complete the work. This recorded data is instantly available to view on the job management system at the head office in Cleland, North Lanarkshire, and automatically generates a job sheet that is then used by the project manager once the work is approved.
Stephen Prater, director of Prater Contracts, said: "We've been using the app for eight weeks now and it has made a huge impact on our time management and efficiency. Previously our surveyors had to manually write all the work that needed to be done, transfer it onto the client's database once they were back in the office and then pull together a job sheet. Now, it's inserted into the app on-site then transferred over, resulting in consistent job sheets and an increase in speed of our workflow. This saves time but it also saves costs.
---
---
"For a company of our size to have our own app is fantastic and we couldn't have done it without the funding from the Digital Development Loan and Chris Lawlor of Lawlor Technologies who immediately understood our vision. Our younger members of staff in particular absolutely love it and by embracing modern technology, we believe we can grow even further and continue to expand."
The Digital Development Loan is managed by Lanarkshire Enterprises Ltd (LESL).
Liz McCutcheon, operations manager at LESL, said: "The Digital Development Loan is a fantastic source of funding for Scottish SME's to improve their digital capabilities and ensure staff are fully trained in the latest technologies. Prater Contracts were one of the first companies to secure their interest free loan and already the positive effect the App has had on their business is significant.
"We know there is demand and a need from the business community when it comes to the use of digital and as demonstrated this is just as relevant to traditional businesses seeking better way of working, as it is to technology companies, so we would urge any business owner to get in touch and find out how the loan may help their venture."
---
---
Kate Forbes, minister for public finance and digital economy, added: "The Digital Development Loan was launched summer 2018 and has already proven to be popular, with almost £300,000 provided to assist SMEs in Scotland increase their digital capabilities and capacity as well as help upskill staff.
"With another £200,000 in the pipeline we are delighted, not only with the progress of the fund and its management by LESL, but also with the ambition shown by these companies to embrace digital in the workplace. I would personally invite any interested businesses to consider applying for the Digital Development Loan."
---