Dingwall & Seaforth committees members back two local community projects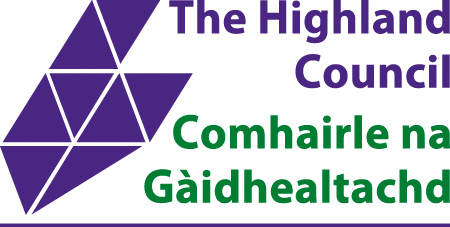 Members of the Dingwall and Seaforth Committee at the Highland Council have considered applications submitted to the area's Community Regeneration Fund.
Councillors allocated £43,557 of their available funding to two applicants.
The successful applicants were the Maryburgh Amenities Company (who secured £14,057) and the Peffery Way Association (PWA), which secured £29,500.
Community Regeneration Funding is an umbrella term for a number of funds that are available for communities/organisations to access in Highland. It comprises the Highland Coastal Communities Fund and the Place Based Investment Programme, both of which are Scottish Government Funding streams to support economic regeneration and sustainable development in Highland.
---
---
Councillor Graham MacKenzie, Chair of the Dingwall and Seaforth Area Committee, extended his congratulations to the successful projects and said: "My Ward colleagues and I are delighted to be able to financially support these two worthy local projects, which have the backing of local residents and will of be great use to the wider community in the coming months.
He continued: "The extensive upgrades and renovations due to be undertaken at the Maryburgh Community Hall will go some way to creating a revitalised hub to sit at the heart of the community.
"Ward members are also aware that the sections of the Peffery Way route, which are already complete, are widely used and valued by local residents. Subject to the Scottish Government issuing a path order, today's funding will enable work to commence on the Dingwall end of the route to ensure this becomes fully accessible and suitable for all abilities."
The Maryburgh Amenities Company was awarded £14,057 for its Community Hall upgrade project. The planned upgrades aim to increase the self-sufficiency of the hall and to enable the community to benefit from a venue offering a wider range of activities and access to learning opportunities run by and for local residents.
---
---
The funding allocation agreed by members will contribute towards heating and lighting upgrades; improved insulation; door and window replacements and the purchase of new tables and chairs. Furthermore, planned refurbishments to the toilets will include the addition of a disabled toilet to aide accessibility and inclusion.
Meanwhile, the Peffery Way Association – which was awarded £29,500 – will undertake a project to complete one of the final sections of The Peffery Way, which is an all-abilities foot and cycle path between Dingwall and Strathpeffer. The Dingwall-end of the route is one outstanding section, which currently contains physical barriers preventing all-abilities access. Upon completion, the Peffery Way will provide an entirely traffic-free link which will provide an alternative to using the car or bus.
---