Disparity of advice causing 'two-tier' construction system in Scotland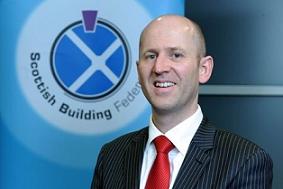 The Scottish Government has issued more guidance on what construction work is considered to be 'critical' at the moment but a leading trade body has warned of a two-tiered system due to a disparity of advice across the UK.
In recent days, First Minister Nicola Sturgeon advised that construction workers must cease building projects unless they are essential, such as building a hospital.
However, messages from the UK Government indicated that construction workers can continue operating on-site if they follow the latest guidance on social distancing.
---
---
Already this week, Springfield Properties, Barratt Developments, McTaggart Construction, ISG and CCG are among a number of firms to announce closures of their construction sites.
But just today Willmott Dixon confirmed that the firm's sites will remain open.
In a new guide for businesses, the Scottish Government has advised all business premises, sites and attractions to close unless:
essential to the health and welfare of the country during this crisis (as defined below); or
supporting (or being repurposed to support) essential services; or
capable of working in a way which is fully consistent with established social distancing advice; or
wider public health, health and safety or other considerations apply and require a facility or service to continue to operate or a specific period of time for a safe shutdown process to be completed.
The guidance added: "Critical National Infrastructure (CNI) sectors define those facilities, systems, sites and networks necessary for the functioning of the country and the delivery of the essential services upon which daily life in Scotland depends. Essential services are the fundamental services that underpin daily life and ensure the country continues to function. There are 13 designated CNI sectors (Energy; Communications – Telecommunications, Public Broadcast, Postal Services, Internet; Government; Transport; Finance; Civil Nuclear; Defence; Chemicals; Space; Government; Health; Food; Water and Waste; Emergency Services) but not everything and everybody within a national infrastructure sector is 'critical'.
---
---
"Even where businesses are in the CNI category and judge themselves to be exempt from closure of business premises, it is imperative that they keep open only those premises or parts of premises that are truly critical or essential to the national COVID effort (e.g. keep a milk production line premises open but related logistics staff work from home wherever possible and non-essential staff must work from home; while it is important to keep the financial system operating so that the public can access money, not all bank branches or offices will need to stay open and many staff will be able to work from home).
"Business should look critically at their role and operations. Non-essential business sectors – like construction (unless it is essential construction, such as a hospital) – should close unless and until we can all be clear how operations can be undertaken safely. We will work with the sector - and others - to consider if it is possible to produce appropriate guidance on that specific point. Unless and until such guidance is issued, non-essential construction sites should stay closed."
The Scottish Building Federation (SBF) has warned that the sector is struggling to deal with the mixed messages.
Managing director Vaughan Hart said: "Whilst we appreciate the clear guidance issued by the First Minister in recent days, the UK Government appears to be communicating a different message in relation to construction. In some instances this has led to a two-tiered system operating in Scotland, whereby some companies are following the UK advice and others are adhering to the advice of the Scottish Government.
---
---
"Many construction companies in Scotland are already abiding by the First Minister's recommendation but the disparity between UK and Scottish governments advice is adding to the confusion, making it more difficult to put some of the support measure proposed for businesses into context.
"Unlike those who have voluntarily closed in other sectors, there is no specific support available for construction despite us being at the very heart of the economy, along with continued ambiguity for workers as to how the Coronavirus Job Retention Scheme will operate in practice. Similarly, there has been no indication yet of support, for example via business rates, which would be particularly helpful for the construction sector at this time.
"So, whilst we urge clarity on how the government wants the construction industry to act, we also need to understand better how this critical sector will be supported through the economic downturn we are experiencing which will only get worse."
The Federation of Master Builders (FMB) have said that only emergency and critical construction work should be allowed to continue and help extended to SME building firms and the self-employed in order to protect the health and livelihoods of the industry's workforce.
---
---
New research conducted by the FMB has found that:
More than half (60%) of builders have already ceased between 76% and 100% of their work;
Of those, 80% are in the domestic repair, renovation and maintenance sector.
Almost two-thirds (63%) of builders believe that the Government is not doing enough to support them;
80% of builders would apply for the £25,000 grant, currently only available to retail, leisure and hospitality firms, if it were made available to them;
Of those 303 firms who said that they would apply, they employ a total of just under 2,000 people (1,956) and most commonly said that the grant would help them survive another two to three months.
Brian Berry, chief executive of the FMB, said: "Most FMB members have already taken the lead and ceased the majority of their work. It is almost impossible to follow Public Health England's social distancing advice on many sites, and it would, therefore, be safer to close them.
"However, the government must ensure that these firms don't face a cliff-edge while doing the right thing and should ensure that grants of £25,000 are made available and that ample support is extended to the self-employed who represent 37% of construction jobs."
---
---
Mr Berry added: "No one should have to choose between feeding their family and protecting their health and yet that is the position many builders currently find themselves in. There is a clear appetite for greater government support among builders, as demonstrated by the fact that 80% would apply if grants were available. Later today, the Chancellor must avoid any halfway house measures and ensure that he delivers equal support for the self-employed as those on PAYE. This package needs to cover the breadth of people who are self-employed not just a select few."
Read all of our articles relating to COVID-19 here.
---