DM Hall evolves relationship with charities by signing up to staff training courses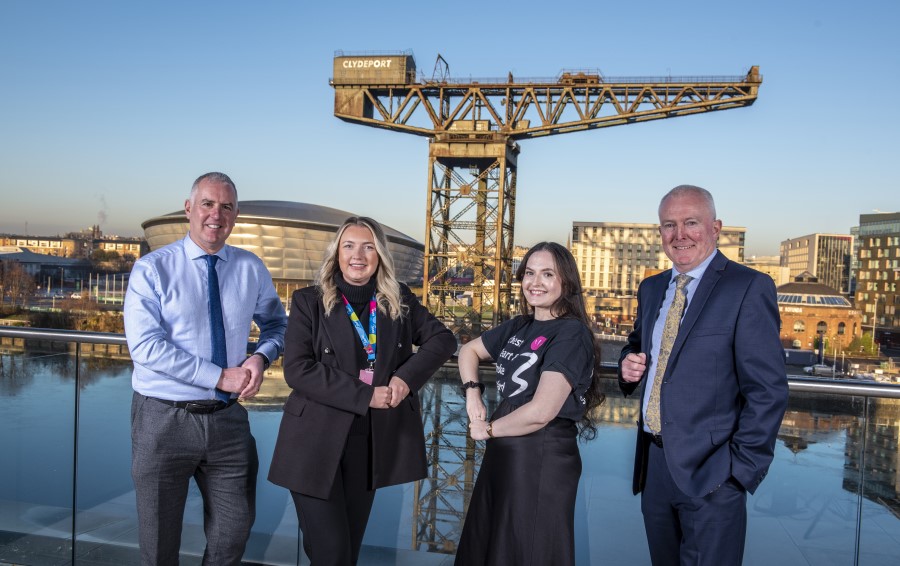 Chartered surveyors DM Hall has evolved its working relationship with charities Chest Heart & Stroke Scotland (CHSS) and SAMH (Scottish Association for Mental Health) by purchasing training to support its staff.
SAMH provides a catalogue of training products including Looking after Your Wellbeing, Mental Health in the Workplace: Guide for Managers, Men's Mental Health, Menopause and Mental Health, Mental Health and Wellbeing Awareness, and suicide prevention courses.
In addition, DM Hall will work closely with Chest Heart & Stroke Scotland, learning more about the charity and how it supports people living with chest, heart, and stroke conditions through a programme of talks with volunteers and service users.
---
---
The firm originally put in place two-year agreements to provide fundraising support to its charity partners in January 2019, and then extended its support throughout the pandemic. In recognising the severe impact Covid has had on Scotland's charity sector, the DM Hall Partnership are delighted to now support its chosen charities as a training client.
John McHugh, managing partner of DM Hall, which supported the charities as a fundraising partner for several years, said: "With more hybrid and flexible working patterns, we have opted to continue supporting both charities by signing up for training sessions for the benefit of our staff across Scotland.
"As a firm we are conscious that wellbeing in the workplace has never been more important, and that poor mental health is amongst the most common cause of staff sickness absence in the UK.
"The SAMH Workplace initiative offers cost-effective solutions to empower organisations like us with the tools needed to support good mental health and wellbeing. The firm can clearly see the benefits of providing our staff with opportunities to learn mental health management skills, and it therefore makes good business sense that we purchase a series of training events."
---
---
Emma Mamo, assistant director of workplace & business development for SAMH, added: "We'd like to thank DM Hall for working in partnership with SAMH since 2019, raising vital funds to benefit communities across Scotland. It's fantastic to now welcome the firm as a SAMH Workplace client and see its continued commitment to the mental health cause, this time by prioritising wellbeing of their staff. Our Workplace team provides virtual and in-person training on a wide range of topics, ranging from 30-minute bitesize sessions to two-day courses, to support mentally healthy workplaces."
Stephanie Wilks, community, events, & corporate fundraiser at Chest Heart & Stroke Scotland, commented: "We are hugely grateful that DM Hall is continuing its corporate partnership with CHSS, enabling more survivors of chest, heart, and stroke conditions in Scotland to receive the support they need to live their lives to the full."
John McHugh added: "We are delighted to see the relationship with SAMH, and Chest Heart and Stroke Scotland continue with a new emphasis. As well as covering the costs of training, our plan is to support both charities with our usual fundraising initiatives at various events throughout the year."
---