Dr Caroline Brown to replace Craig McLaren as RTPI director for Scotland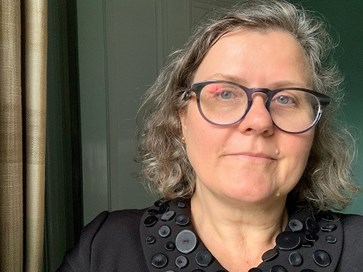 The Royal Town Planning Institute (RTPI) has appointed Dr Caroline Brown as the director of Scotland, Ireland, and English regions.
Dr Brown brings with her over 20 years of experience as a planning academic, beginning her research career with a PhD at Liverpool University, before moving to research and teaching at UWE, Bristol and then to Heriot-Watt University, where she has worked for over 17 years.
Her research specialisms include sustainability and health, with a focus on social sustainability, greenspace, blue health, and active travel. She is also a part of the international Child-Focussed Cities Network and is a senior editor at the journal Cities & Health.
---
---
Dr Brown will be replacing Craig McLaren, who is leaving the role to become Scotland's first National Planning Improvement Champion, based in the Improvement Service. The position was introduced by the 2019 Planning Act to monitor Planning performance and support Improvement.
Craig, who has been with the Institute since January 2011, started off as national director for Scotland, moving on to become director for Scotland and Ireland and then becoming director for Scotland, Ireland and English Regions.
While working at the RTPI Craig has helped influence the 2019 Scottish Planning Act to include a new purpose of planning to manage the development of land in the long-term public interest and to introduce a provision establishing statutory chief planning officers.
Speaking on her appointment, Dr Brown said: "I'm delighted to be joining the RTPI at such an important time. The climate and biodiversity crises require coherent and effective responses in policy and practice. I'm looking forward to supporting members in Scotland and Ireland as well as the English regions with that work, and furthering the Institute's commitments on net zero, diversity and inclusion."
---
---
Victoria Hills, Chief Executive of the RTPI said: "Caroline's impressive background in planning and research ensures she will bring a wealth of knowledge and expertise to the role. Her commitment to sustainability and health is inspiring, and I look forward to working with her to further the Institute's commitments to net zero, diversity, and inclusion."
---