East Ayrshire safety training firm thrives thanks to Business Gateway support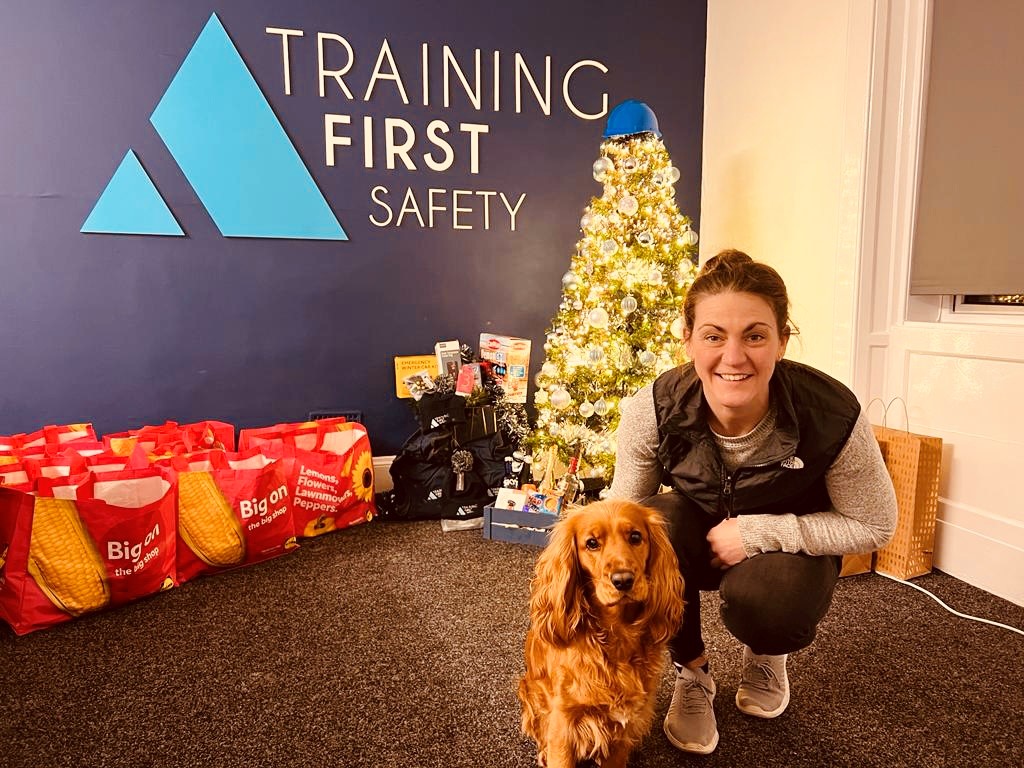 A safety training academy headquartered in East Ayrshire has doubled its workforce, moved into new premises, and expanded its digital offering after receiving support from Scotland's national business advisory service.
Training First Safety is a UK-wide specialist training provider, working with a network of local instructors and consultants around the country, to deliver safety education for the construction industry. It provides an extensive range of courses including working at height, safe use of power tools, and first aid.
The business was founded in 2019 by Jenny McIntyre after she worked in the industry for six years, gaining an in-depth understanding of the needs of workers and their employers. She decided to launch her own start-up, housing safety training all in one place, making it simple to book.
---
---
Jenny sought support in getting started and accessed a range of Business Gateway start-up services including dedicated 1:1 business support through her local office and signposting to funding opportunities. As a result, the business was awarded a grant through Business Gateway which contributed to 50% of the costs to develop and launch the company website.
The business also benefited from expert advice in HR support. Jenny was referred to the Kickstart Scheme, which helps employers receive funding to create jobs for 16 to 24-year-olds on Universal Credit.
Jenny was able to hire three young people, growing the business to a team of five. She recognised that the young members of the team required sales training to develop their sales skills and sought further advice from Business Gateway. Business Gateway helped provide expert sales support which helped the team to learn a professional approach and identify opportunities to upsell their services.
Jenny also accessed support via DigitalBoost, Scotland's national digital upskilling programme, delivered by Business Gateway. This support included 1:1 support from a digital expert who helped Jenny understand how to use LinkedIn as a marketing tool to grow the business. Working with the DigitalBoost consultant provided Jenny with a clearer LinkedIn Strategy that all members of the team have bought into, increased visibility and a stronger awareness of how to use LinkedIn for lead generation and reaching prospects, advice and professionally designed & brand compliant Mailchimp templates.
---
---
Further support was provided in the form of a business strategy review with a marketing consultant that was arranged via East Ayrshire Council's beReady Marketing programme.
Jenny McIntyre, founder, Training Safety First said: "Although I had six years of experience within the construction industry, I had no prior experience of setting up a business. With the help of Business Gateway I have been able to successfully establish my business doing what I love, and providing essential safety training to a wide range of businesses.
"Business Gateway helped us get our foot in the door in 2019 and provided helpful guidance, support and to grow our headcount and develop our teams' skills. It is an exciting time for us as we are now taking our next step and moving into larger premises at 32 Grange Street Kilmarnock".
Caroline Duff, Business Gateway adviser, added: "Starting a business is challenging, however our knowledge of local networks and opportunities can support owners throughout their journey.
---
---
"In this case, Jenny has been able to build a strong base for her business, and achieved significant growth in a challenging climate, over the last year. I am confident they will only go from strength to strength, bringing valuable training to more businesses."
---