Eddie Black: How do we find a way out of lockdown and get the country back to work?
Technology-driven prevention at the factory gate and office door is the best cure to keeping COVID-19 at bay and kick-starting the economy believes ECO managing director Eddie Black.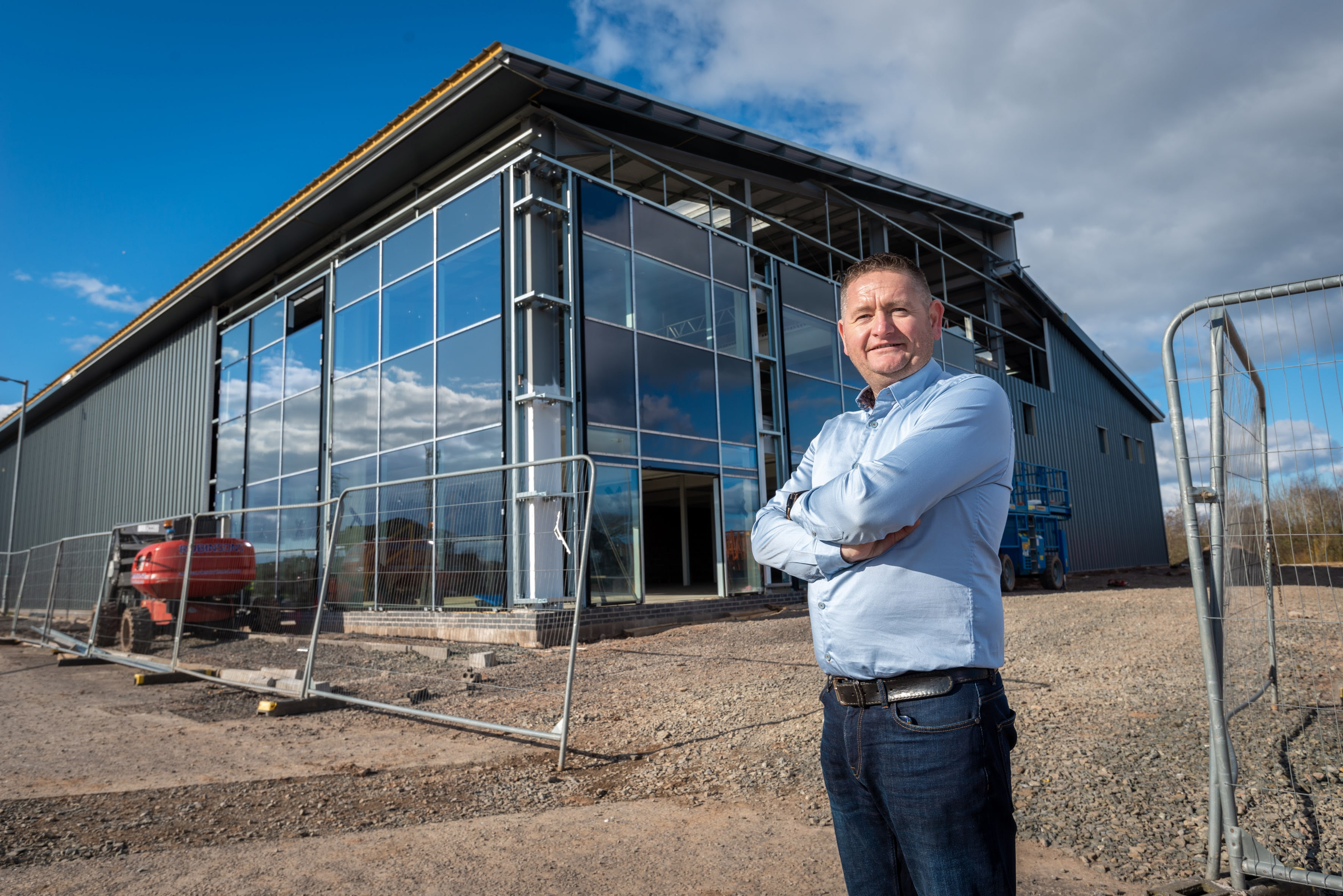 Today's problem? How do we get the country back to work, while keeping people safe, and maintaining public trust?
With political leaders expected to announce some initial steps to get the country back to work, it's the issue which is vexing the nation.
---
---
A YouGov survey of 1,654 adults carried out between April 30 and May 1, quoted in the national media over the weekend, revealed that if lockdown ends in a few weeks time 30% of people are not confident about going back to their place of work, as opposed to 25% who are.
So how do we create workplaces which are safe, where people are happy to go to work, so that we can start the much-needed economic recovery?
Building public trust is going to be vital to any successful strategy as the country seeks a route out of lockdown. That means finding a solution to the problem.
There is a solution. There is always a solution. But in my opinion that solution will come from bringing together a range of different technologies.
---
---
It feels right now that to stick your head above the parapet, to express your view on how this might best work, might mean having to don your hard hat, such is the strength, understandably, of public and political opinion.
That strength of feeling comes because the stakes are so high. In many ways they couldn't be higher. Both in terms of the health of our people, and the economic health of our nation.
As business people we have had a lot to adapt to over the last decade, and we have always found a way forward. We will do so again.
From 2000 to 2019 the UK experienced the world's biggest recession, the Scottish independence referendum and Brexit. Turbulent and inconsistent times.
---
---
The start of the next decade - 2020 - I was positive, thinking business and life couldn't get any more difficult.
Then within two months - coronavirus. COVID-19. Words previously unfamiliar, now the words on everyone's lips and minds around the world.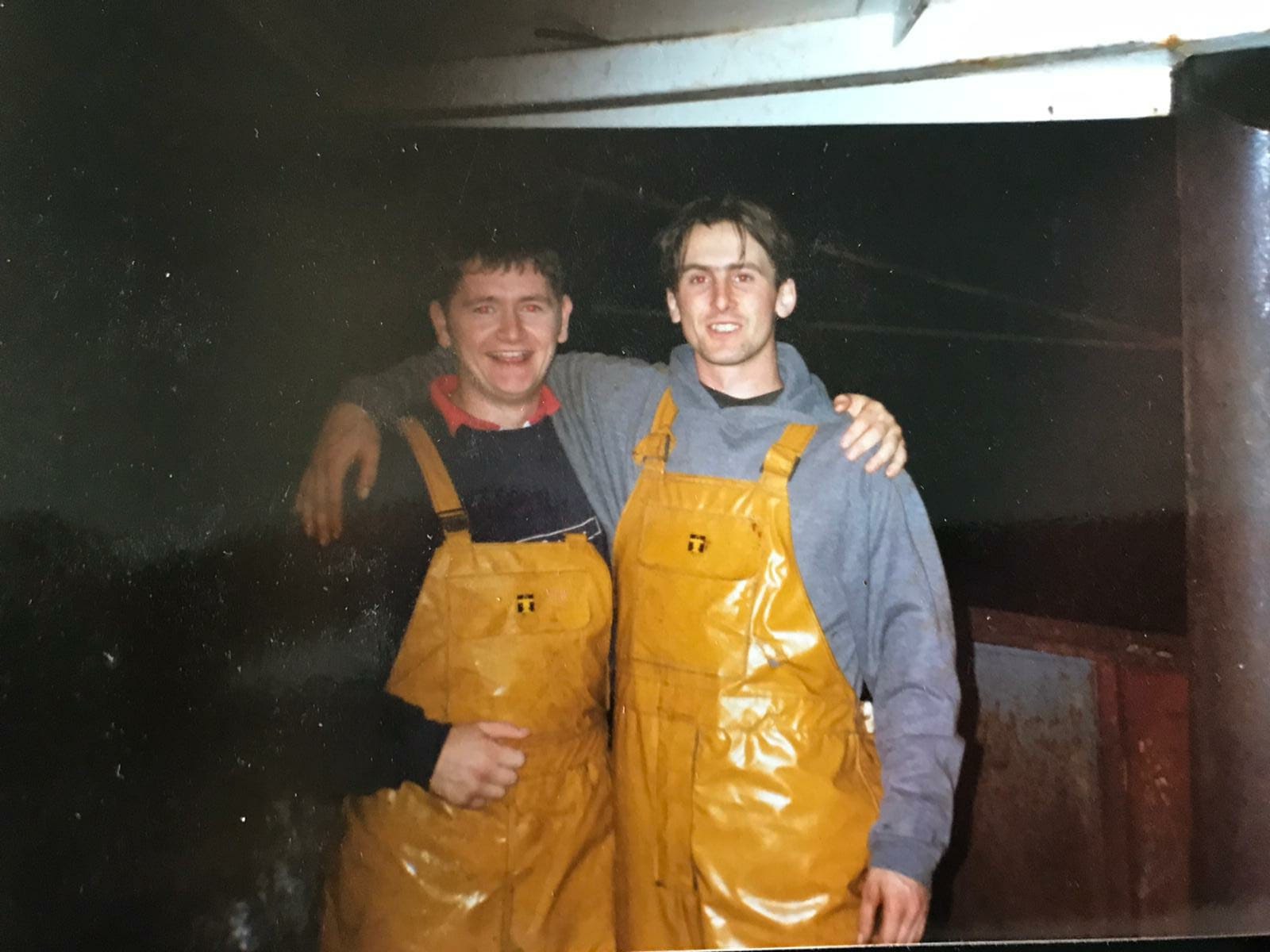 The virus is revealing what is good and bad about our world and our society. It is also revealing that our way of life is flawed.
---
---
Human beings are a nightmare. At the same moment, both intelligent and destructive.
I am an entrepreneur employing 50 people in ECO, a solutions business based in south-west Scotland and Cumbria.
I am proud of my business - which I started 10 years ago - and proud of the whole team. We provide solutions to problems. We get stuff done.
Our COVID-19 emergency rapid response solutions division, set up within a week to help the UK in a crisis, delivered one million items of PPE to UK care homes in seven days. And our sanitising solutions have helped a UK factory, making material for visors for the NHS. keep operating 24/7.
---
---
But, deep down, I will always be a fisherman.
Every time that I'm in a position of difficulty I revert back to my years as a fishing skipper.
Being at sea is difficult. Being at sea and being a deep sea fisherman is a completely different thing. Every day is a challenge and every day can end in pain.
COVID-19 is a very difficult problem. It causes fear, takes lives and results in economic problems unlike anything else.
---
---
So, amid all this chaos, how do we get back to some sort of normality?
Using my embedded problem-solving fisherman mentality I'm looking at deflecting viruses at the perimeters of facilities or sites.
There is no way that you can contain or solve this by allowing the enemy within your walls.
In my opinion we need to look at several different solutions, which can be collated in whatever order, to mitigate the risk of an infected person entering your facility or premises.
The fact is we all need to realise that this is a stark warning. It's only a matter of time before something similar happens again, or there is another spike or strain.
COVID-19 is the wake-up call. I underestimated it and that was a mistake. I made a pledge in business, and in life, long ago to never make a wrong decision twice.
I have responded by compiling a few different offerings which can reduce the impact on our businesses with the added benefit of enabling confidence and normality in the workplace.
We need the economy to move again and fast. Talking, and trying to navigate the multitude of issues to deal with the spread once within our offices, sites, bars and restaurants is futile.
We need to be looking at robust and future-adaptable technologies, to stop it getting in those places in the first instance. Prevent it from even getting in the front door.
There is no right or wrong. Everyone needs to look at all options. That way we will all end up with the best solutions.
I'm a victim of the economic impact of COVID-19.
But I'm not accepting that it's going to finish me or what I've built. Nor will it finish the country.
But this is the first time in my life, onshore, away from deep sea fishing, where it really is a comparable live or die situation.
Read all of our articles relating to COVID-19 here.