Edinburgh Boiler Company steps up renewables drive with hire of Rick Bull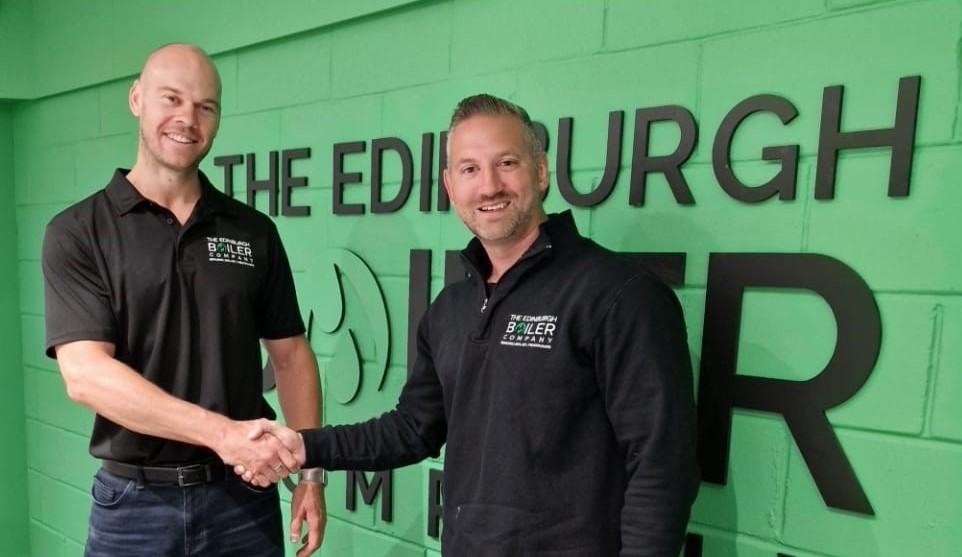 The Edinburgh Boiler Company (EBC) has stepped up its transition into sustainable energy with the appointment of Rick Bull as renewables technical sales manager.
Most recently with the UK's largest electrical wholesaler Edmundson Electrical as manager of the firm's GreenTech renewables wing in Gala, which saw him specialise in solar PV and battery storage, Mr Bull brings with him nearly 15 years of experience in the sector.
During his ten years at the helm of GreenTech, Mr Bull helped turnover rise from £1.6 million to £13m and he will now spearhead EBC's move into the alternative energy market as the firm turns its focus to heat pumps, solar panels, battery systems and underfloor heating.
---
---
Mr Bull's arrival comes in the wake of EBC being granted Microgeneration Certification Scheme (MCS) accreditation, which gives quality assurance in the installation of small-scale renewables that will allow customers access to key Government incentives.
"I had read a lot about what was happening here and there's no doubt I'm aligning myself with a high-quality company," said Rick, who is originally from Aberdeen and now based in Galashiels.
"I've been in the construction industry for 15 years and worked with many great contractors. From the first time I walked through the doors at EBC I was bowled over by the impressive offices. There's great drive and enthusiasm from the caring staff. The company is set up well and the efficiencies are clear to see. It really is a very polished product.
"I have been brought in to drive forward the renewables area of the business and it's a hugely exciting time to be joining EBC with our focus on developing that side of things.
---
---
"I'm excited to have been given the opportunity to join a company with such a high standing in the industry as well as the chance to work alongside good people with a lot of enthusiasm and a clear vision of where they want to take the business.
"Given how the sector is changing and developing, it couldn't be any more exciting to be here working under the banner of the Edinburgh Boiler Company. They have established a strong reputation and I'm really looking forward to helping build on that with our renewables service."
Dougie Bell, EBC operations director, said: "Rick brings with him a wealth of experience within the renewables industry, working with a range of products including solar PV, batteries and air source heat pumps.
"He brings valuable knowledge to bolster the new EBC division and with so much going on in this sector, he is going to be a key member of our team as we continue to drive forward this area of the business."
---