Edwin James Group appoints Alison Bettany as procurement director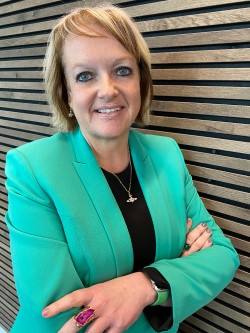 National engineering services provider Edwin James Group is supporting its growth plans with the appointment of Alison Bettany into the new role of procurement director.
An experienced supply chain and sustainability professional, Alison Bettany will be responsible for leading the company's procurement function and shaping the group supply chain strategy.
Currently a Fellow of the Chartered Institute in Purchasing and Supply (FCIPS) and a CIPS Mentor, Ms Bettany is also the former chair of the award-winning FM Supply Chain Sustainability School, which leads the industry in Sustainable Procurement.
---
---
Commenting on the appointment, Mark Orpin, COO, said: "As our group continues to grow it's important that we have a procurement strategy and sustainable supply chain that can support our plans for the future and meet our customers' needs. Alison's appointment will strengthen our supplier relationship strategy, delivering on our ongoing drive for quality and innovation."
Alison Bettany added: "This is an exciting time to join the group. I'm looking forward to working with the team to build a sustainable value chain that puts the customer at the heart of what we do and makes a decisive difference in shaping our ESG footprint."
---