'Encouraging' public consultation held for £60m mixed-use plans at Dundee Waterfront
Residents in Dundee were given the opportunity to shape a major new project at the city's waterfront.
Dawn Developments, the firm behind mixed use proposals for site 12 in the Dundee Waterfront area, held a first pre-application consultation event last week in the city's new Railway Station development.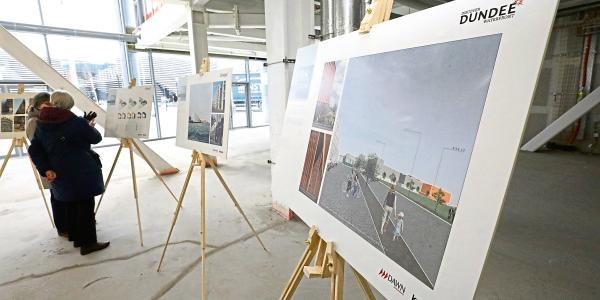 Keppie Design submitted a proposal for application notice to Dundee City Council in October for a development potentially involving flats overlooking the River Tay and Slessor Gardens, ground floor commercial uses and possibly a hotel.
---
---
Adrian Smith, planning partner at Ryden, which is acting for the developers, it was encouraging that the public exhibition was so well attended.
He added: "People are clearly very interested in how this important, prominent site is developed and we expect to be engaging further with them, particularly in relation to design matters, before holding a follow up event and proceeding with submission of the planning application."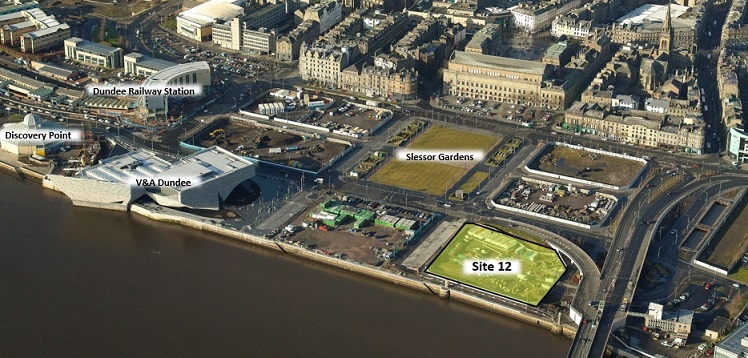 Paul O'Donnell, development director at Dawn Developments, said project leaders would listen to the views of residents across a number of consultations before deciding on the final plans.
---
---
He added: "Given the prominence of it, both to the V&A and the town centre, in my view it's going to be a mixed use development.
"What I would ask is for people to give us their views on it because some might want a big massive tower as a statement, others might like something that's two or three levels."
"In terms of the mixture of the development and its shape, given the topography of the site, that's probably fixed – so how its designed, its configuration and so on are the things we would like to hear from the public."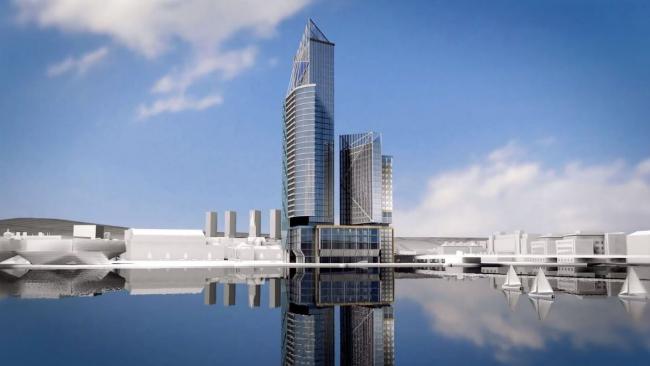 ---
---
Site 12 is also the location of an ambitious 39-storey concept project unveiled by Invertay Homes last month.
Under the plans, Discovery Heights, which would be the tallest building in Scotland, would house the city's first five-star hotel alongside a 2,800 space conference centre, rooftop skybar, serviced apartments, offices, a visitor centre and retail facilities.
---