Engineering bodies pitch sector as worthwhile career to new generation
School leavers and other young people are being urged to consider engineering careers with the launch of a campaign that highlights the sector's offer of a chance to tackle the climate crisis and provide better living and working conditions for their communities.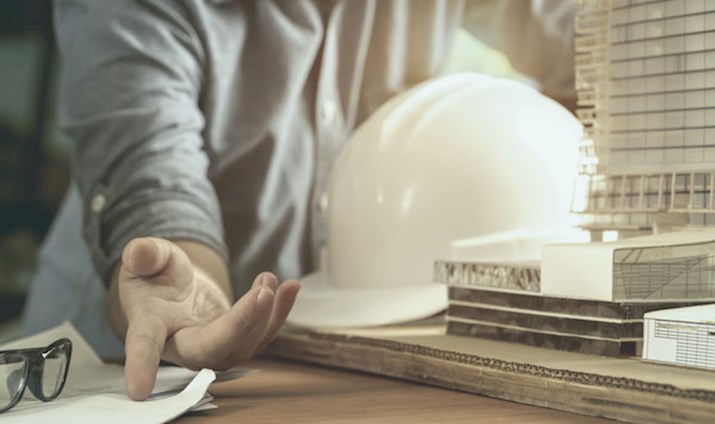 According to the UK Government's latest figures, there were more than half a million young people unemployed in May, with thousands more now joining the jobs market this summer.
Actuate UK, a group of eight trade, technology and professional bodies representing engineering services professions, said that while some industries are struggling to recover from the pandemic, the engineering services sector is bouncing back strongly and actively seeking new recruits. It is at the forefront of efforts to tackle the climate crisis and to improve living and working environments at a time when people are starting to return to offices and public buildings.
---
---
One employer in engineering services said: "With over 200,000 redundancies and over 9 million workers on furlough at the height of the lockdowns [December 2020 data], young people want to make informed decisions about how to take the next step and find rewarding, challenging and fulfilling jobs."
There are a wide range of apprenticeships linked to engineering professions and at different levels including Degree level apprenticeships. They cover a variety of professions in the electrical, plumbing, lift, heating, ventilating, air conditioning, building services design and building services engineering industry.
The Scottish electrical employers' body SELECT said it has seen a record intake of 738 apprentices so far this year, with many motivated by the long-term job prospects on offer. Many are deciding to learn a trade rather than follow a more traditional further education route.
"Young people are very aware of the world around them, and they can see the direction of travel as far as desirable skills and qualifications are concerned," said Fiona Harper, director of employment and skills at SELECT.
---
---
"Prominent among them is acceptance that the future will be driven by renewable electricity rather than fossil fuels. From electric vehicles and battery storage to heat pumps and the Internet of Things, more youngsters realise that the complexities of modern electrotechnology will put electricians in pole position in the employment market."
Actuate UK also believes the opportunity to 'earn while you learn' is proving attractive to many young people worried about running up large student debts. This is driving demand for apprenticeships that classroom combines teaching with on-the-job training with an employer. Most of these lead to full-time employment.
The lift and escalator industry is a case in point. There are more than 300,000 lifts and escalators moving about four million people in the UK everyday – and each one needs to be installed, serviced, and maintained, making it one of the country's fastest growing sectors.
"Lifts and Escalators move our world and engineers keep them running safely and reliably using some of the most advanced technology," said Oliver Greening, senior operations manager at the Lift and Escalator Industry Association. "This is an exciting, fast-growing industry that's at the leading-edge of engineering and with many apprenticeships opening up right across the country."
---
---
The furlough scheme has insulated many workers from the worst impacts of the pandemic, but UK unemployment is almost at 5% (4.7%) and more employers say they plan to make redundancies when government support is fully withdrawn next month. Although the general unemployment levels are low, the engineering services sector is hiring.
"Some sectors are faring better than others and the building services industry urgently needs a highly motivated new workforce," said Helen Yeulet, director of training and skills at the Building Engineering Services Association (BESA). "It is at the forefront of the drive towards net zero carbon emissions, so offers rewarding, long-term careers in jobs that rely on the latest digital techniques and innovations like AI.
"As well as for young people entering the jobs market for the first time, this is also a great opportunity for anyone who might be thinking about changing career direction and looking for an area with an exciting future and brighter prospects."
Engineering employers are also conscious that the sector has an old-fashioned image, which is a legacy of its industrial past, but Actuate UK members are keen to point out that engineering in the 21st Century is very different.
---
---
"The opportunities in our sector are varied, interesting and challenging and attracting a continually more diverse cohort," said Ruth Carter, CEO, CIBSE. "Engineering offers a selection of creative and exciting opportunities for young people and others looking for a new challenge. We need a far wider range of skills to create a better future for the country and the planet.
"This is no longer a profession reserved for people who are studying maths and physics – there are more young people from humanities and creative backgrounds coming into the industry now and employers are keen to spread their nets as wide as possible."
In 2020, Actuate UK Members ECA & BESA partnered with TESP, the Renewable Energy Association, Solar Energy UK and others to produce the Skills4Climate industry report, examining ways to ensure the electrotechnical sector has the required skills base to deliver Net Zero by 2050.
The report found that 88 per cent of engineering services employers support a green recovery, yet a quarter (25%) said they would not be able to find competent workers to meet an increase in demand for net zero technologies. Almost three quarters (72%) said that poor careers advice for young people was the main barrier to new entrants to the industry.
---