Engineering body champions new mindset to fix safety issues
Contractors and design professionals must rethink their approach to supports and fixings to reduce the number of unsafe building services installations, according to the Building Engineering Services Association (BESA).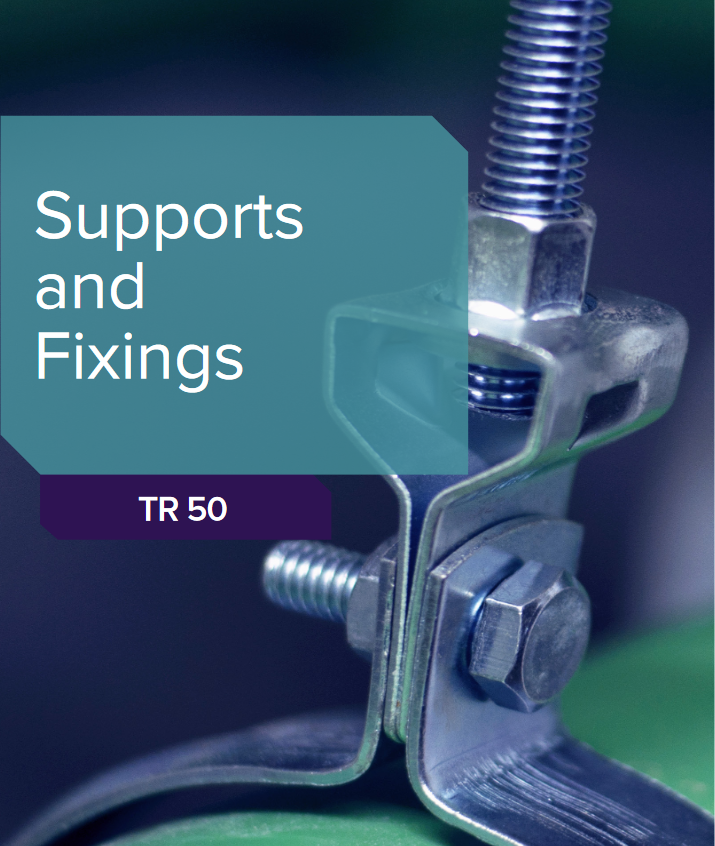 The Association has produced a new guide to good practice that addresses many of the historic problems caused by inadequate fixings and seeks to plug gaps in the sector's knowledge about the safest ways to support mechanical and electrical systems.
"Supports and fixings are a critically important but often overlooked element of m&e installations in buildings and getting them wrong can have catastrophic consequences," said Will Pitt, chair of BESA's technical committee. "Recent high-profile failures have highlighted the importance of ensuring these issues are properly considered at design, procurement, installation and testing."
---
---
Mr Pitt told a BESA webinar that the industry's tendency to leave critical decisions to on site teams undermined the safety of many installations; particularly as they were often working with incomplete information and rarely consulted a structural engineer.
He said the weight of the services needed to be considered much earlier in most design processes – ideally at RIBA Stage 2 (or Stage 3 "at the latest") and that the details of brackets and other fixings should be included in installation drawings.
"This requires a completely new mindset for the industry that involves opening up a dialogue with structural engineers and fixings manufacturers much earlier," said Pitt, who is also divisional mechanical engineering manager at NG Bailey.
He said there was a particular concern about "heavily serviced buildings" built using lightweight steel frames and the fact that wind loading was rarely considered early in enough in the design.
---
---
"Wind can have a dramatic impact on loads. For example, it is not uncommon for rooftop air handling units to move if they have not been properly restrained."
He also urged the sector to look again more closely at the torque settings used for many types of fixings as, historically, this has been an area "the industry has not done very well".
The new BESA guide outlines the requirements of the relevant British Standard BS8539 (2012) and how to meet them alongside examples of good and bad practice. It explains how to test whether an installation will meet safety standards and highlights the need for this work to be carried out by competent engineers who can show proof of appropriate training.
"Fixings are not commodity items – they should be properly considered and specified," added Mr Pitt. "This is all part of a growing focus on building safety partly prompted by the Grenfell Tower disaster and which we should all welcome."
---
---
He said more Tier One contractors were putting rigorous processes in place to address safety issues and specialist contractors would need to be able to prove all fixings and supports were fit for purpose when challenged by clients.
BESA technical consultant Peter Rogers added that it was important for the building services sector to avoid making any assumptions about fixings that might already be in place when adding their own services to a project.
"You should not be adding your own systems to someone else's supports unless you know exactly what they were designed to do. You should also definitely not assume they are able to support the additional weight of a person looking to use them to access the services for maintenance purposes," said Mr Rogers.
---