Engineers back campaign for 'Ella's Law'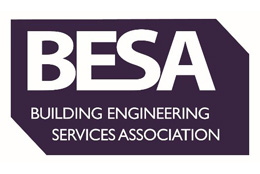 A group of building engineering specialists has backed the campaign for a new law that would provide local authorities with legal powers to enforce better clean air standards.
The Building Engineering Services Association (BESA), which represents engineering companies involved in improving the ventilation of buildings, supports plans to introduce 'Ella's Law' named in memory of Ella Roberta Kissi-Debrah the first person in the world to have her death directly attributed to air pollution.
Despite official estimates that poor air quality contributes to the deaths of up to 36,000 people in the UK every year and over seven million worldwide – Ella is the first person to have it stated on her death certificate following a landmark ruling at Southwark Coroner's Court last month.
BESA believes this gives the UK Government the opportunity to make a major statement about the need for improved air quality before it hosts the latest international climate conference (COP26) in Glasgow this November.
---
---
Ella's Law would replace the current Clean Air Act, which has not been updated since 1993 and is, in many experts' opinion, no longer fit for purpose.
The campaign group Clean Air in London and Harrison Grant Solicitors have already drafted an outline of Ella's Law. This has now been accepted by her mother Rosamund as a fitting tribute to her nine-year-old daughter who died in 2013 following a series of severe asthma attacks, which the coroner concluded were worsened by 'spikes' in air pollution close to her home and school.
Powers
"We need new duties and powers for the government, Metro Mayors and local authorities to work together to reduce air pollution from traffic and buildings and take action when air pollution exceeds World Health Organisation (WHO) guidelines," said Simon Birkett, founder and director of Clean Air in London. "This action must include warnings and steps to protect children and others during air pollution episodes."
---
---
Rosamund, who led a seven-year campaign to have Ella's death certificate updated, said the proposed law would be "a deep honour to her". "It's all about saving lives. I will do anything I can to avoid any child having to go through what Ella did."
She said the evidence presented at the inquest often made her feel angry because of the lack of urgent action over air pollution despite clear evidence that it was a serious threat to human health.
Coroner Philip Barlow said Ella had been exposed to "excessive" levels of air pollution and that levels of nitrogen dioxide (NO2) near her home exceeded WHO guidelines. "There was a recognised failure to reduce the levels of nitrogen dioxide, which possibly contributed to her death," he said.
He also said her family had not been properly warned about the dangers Ella was exposed to due to the worsening air quality situation in the local area. The proposed law will be based on the evidence presented in Ella's inquest leading to a court report that will include recommendations or actions to prevent future deaths.
---
---
"The coroner's historic verdict in the second inquest into Ella's death must mark a watershed moment in the battle against worsening air quality," said Nathan Wood, chair of BESA's Health & Wellbeing in Buildings group. "The incredible campaign spearheaded by Rosamund has laid the foundations for a new, world-leading approach to tackling air pollution – both outside and inside buildings.
"It also increases the pressure on our industry to deliver on its promises to improve air filtration, ventilation and air quality monitoring inside buildings so that they can act as safe havens while the longer term project to clean up external air continues."
Rosamund, who is honorary president of the H&WB Group, urged all building professionals to rally behind her call for the protection of children through improved indoor air quality (IAQ).
She pointed to research carried out by Professor Holgate at Southampton University, which showed that IAQ can often be 13 times worse than outside air, but that it can be controlled through a combination of improved building systems and occupant behaviour. She also noted that 80% of people spend an average of 90% of their lives indoors.
---