Engineers help bridge the knowledge gap at Blairgowrie High School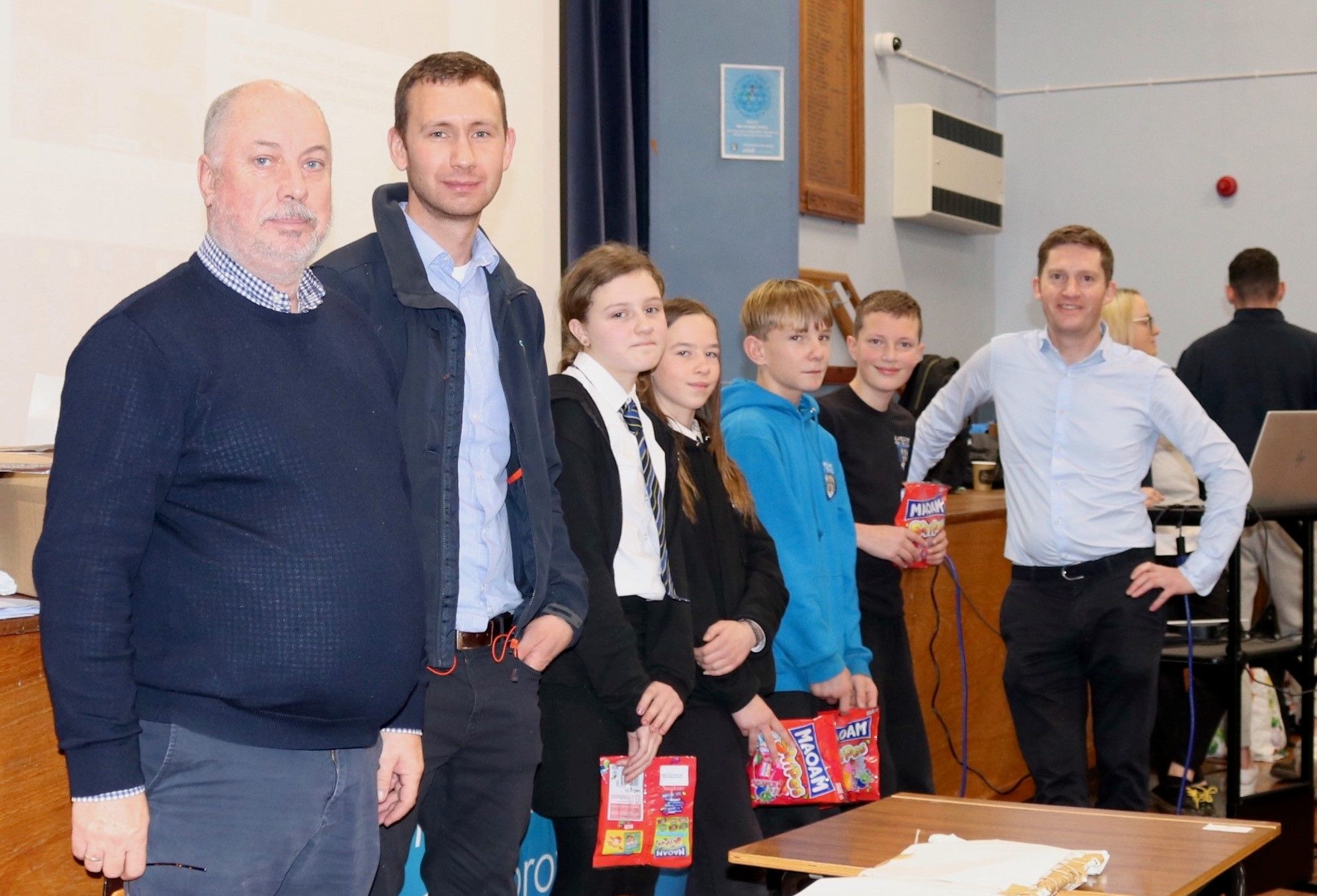 More than 140 pupils from Blairgowrie High School took part in a bridge building challenge with the aim of getting them interested in a career in engineering and construction.
As part of the Cross Tay Link Road project, construction professionals from BAM Nuttall and Perth & Kinross Council supervised the construction of a 500mm bridge made from paper, string and tape. The bridge had to span a 500mm gap between two desks and be weight bearing. After being briefed on the task, the S1 pupils were split into groups to design, build and test their structure under the watchful eye of the visiting professionals.
BAM assistant civil engineer, Sarah Johnson, said: "It is important that we get into schools early to explain to pupils the range of careers available in construction and engineering. If we wait until they are older, often they have not made the right subject choices that the industry needs.
---
---
"Carrying out fun, informative tasks like this is an ideal way of encouraging an interest to go and find out more, and it is a vital piece in the pipeline for securing new talent across the dozens of different job opportunities we can offer."
Blairgowrie High School is just the first in the area to which the project team will be rolling out the challenge.
The Cross Tay Link Road project involves the construction of a new three-span bridge over the River Tay and six kilometres of new road linking the A9 and the A93 to Blairgowrie and the A94 north of Scone. It also includes the realignment of two kilometres of dual carriageway on the A9 just north of Inveralmond Roundabout.
---
---
The new road will significantly reduce traffic congestion and related pollution in Perth's City centre while opening up active travel opportunities and will give access to areas around the city for sustainable development.
"By linking a task to a real life, live project shows the students that classroom learning in this subject area really does lead to real life solutions to problems. If we can stir an interest in some of these we talked to, then we have laid some firm foundations for the next generation of highly skilled, well-paid employees," added Sarah.
Any schools in the area who would like to get involved in the project through presentations, the bridge challenge or work experience should contact Innes Mackintosh at Innes.Mackintosh@bam.com or 07721816938.
---