Esteem Training Limited moves into employee ownership
Glasgow-based construction management training company Esteem Training Limited has transitioned into an employee-owned enterprise.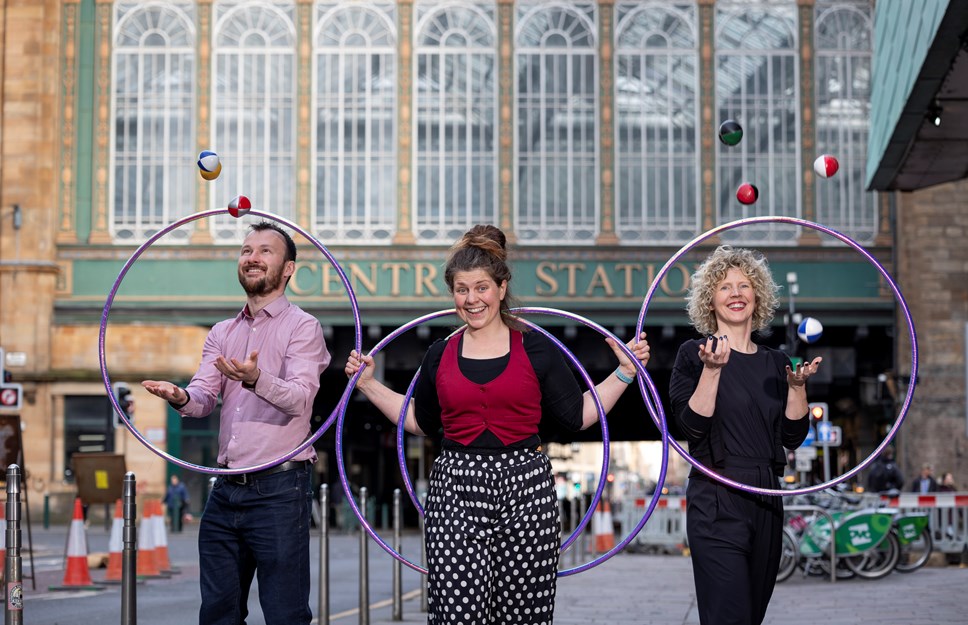 With immediate effect, shares in Esteem Training Limited, previously owned by founder and director Trudy Mackenzie and fellow directors Ian Grigg and Martina Höfner, have been transferred into an Employee Ownership Trust (EOT).
Benefits of the transition to EOT include rewarding the contribution of its dedicated team for whom the development safeguards job security while ensuring that ownership of another successful independent, growing business remains in Scottish hands.
---
---
Esteem Training enjoys long-term advanced vocational training partnerships with leading Scottish construction and civil engineering companies including Cala Group, Bell Group, CCG Group, George Leslie Limited and Haldane Construction Services through funding programmes managed by Skills Development Scotland.
Esteem Training's senior management team will remain involved with the business for the foreseeable future though now in the role of employees. To date, there are more than 170 employee-owned businesses operating in Scotland and more than 120 of these are Scottish-headquartered companies.
The transition to employee ownership was supported by Co-operative Development Scotland (CDS), part of Scottish Enterprise and the arm of Scotland's enterprise agencies* that supports company growth through collaborative and employee ownership business models. CDS funded a feasibility study, allowing Esteem Training's leadership to make an informed decision on whether to move to employee ownership.
Once the company had decided to proceed, its transition was project-managed by Co-ownership Solutions with legal services from Lindsays and financial input from Time 2 Adapt Limited.
---
---
Martina Höfner, Esteem Training's operations director, said: "Ethical business practice, celebrating diversity and nurturing talent to create opportunity lies at the heart of everything that we do. Research has shown that a combination of shared ownership and employee participation results in a business that is more engaged, productive, innovative and sustainable. We're therefore delighted to make this important move to employee ownership to reward our outstanding team, ensuring that the future direction and ownership of the business remains in their capable hands."
Clare Alexander, head of co-operative development Scotland at Scottish Enterprise, added: "The move to employee ownership is a first-class way for Esteem Training to celebrate its 35th year in business, as well as giving recognition to the ongoing dedication of its workforce. Companies that embrace more inclusive business models such as employee ownership see higher levels of staff engagement, have much lower staff turnover and are usually more profitable – so it is both a good thing to do from a people perspective and it makes great business sense too."
Grahame Barn, chief executive of CECA Scotland, commented: "Succession planning represents a huge challenge for Scotland's engineering and construction sectors, and we support those companies who are choosing in increasing numbers to transition to employee ownership (EO). Esteem Training's EO Trust will reward the invaluable contribution of its staff while safeguarding the future of the business by retaining the existing management team, ensuring the same quality of service to their partners and clients for this high-achieving team during their 35th year."
Group academy co-ordinator, Leah Scott of Cala Group, added: "Congratulations to our long-term construction training partners Esteem Training as they again demonstrate innovation and ethical business practice by transitioning to an Employee Ownership Trust.
---
---
"At Cala we similarly believe in investing in our teams and recognising talent, commitment and excellence. With Esteem's experienced management, talented mentors and dedicated support staff remaining in place, we look forward to continuing this mutually-beneficial partnership which delivers award-winning, advanced vocational training for our site management teams."
---