Europe's first 'smart canal' wins Scotland's top civil engineering award
The creation of a pioneering drainage system to mitigate flood risk has been chosen as making the 'Greatest Contribution to Scotland' at the Scottish Civil Engineering Awards.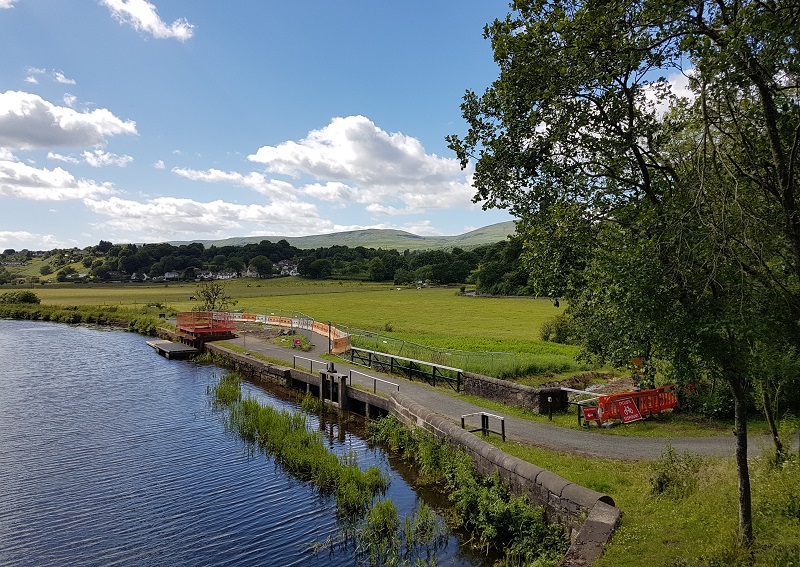 The North Glasgow Integrated Water Management System – Glasgow's Smart Canal – gives advanced warning of heavy rainfall and automatically triggers a lowering of the canal water. This has unlocked 110 hectares across the north of the city for investment, regeneration and development, paving the way for more than 3000 new homes.
The Scottish Civil Engineering Awards, organised by CECA Scotland and the Institution of Civil Engineers Scotland, celebrate outstanding civil engineering achievement, innovation and ingenuity.
---
---
This year's other winners included the development of Glasgow's Queen Street Station, which was named Best Building and The Glen Mallan Northern Ammunition Jetty - the final jetty refurbishment to support Queen Elizabeth Class Aircraft Carrier programme – won the Best Infrastructure Award.
Convenor of the awards judging panel, Ainslie McLaughlin, said: "The panel were impressed at the quality and range of entries this year, and particularly so, given the challenges of the past 18 months. It is further testament to the remarkable resilience and adaptability of our construction sector to continue to deliver, upgrade and protect our national infrastructure for the benefit of people and communities across Scotland.
"The award of the 'Greatest Contribution to Scotland' to the Smart Canals project was in recognition of the innovative approach taken by all the parties involved to develop a low-cost sustainable solution to a 21st century challenge by bringing a new and productive use to our 18th and 19th century canal system which has attracted international interest in its potential."
Catherine Topley, CEO at Scottish Canals, said: "We are thrilled that the Glasgow Smart Canal has been recognised in the Greatest Contribution to Scotland category of these prestigious awards. Thanks to smart technology, we are able to use a 250-year-old publicly owned heritage asset to not only help reduce the flood risk impact of climate change, but also act as a catalyst for new investment, jobs, homes and businesses in North Glasgow as well as a means of tackling health inequalities.
---
---
"The Smart Canal, which is a partnership between Scottish Canals, Scottish Water and Glasgow City Council, as well as our other winners, the iconic Bowline sustainable travel bridge at Bowling Harbour and Leamington Lift Bridge in the heart of Edinburgh, once again, show how 18th Century working heritage assets can provide 21st Century solutions to some of the most important issues of our day."
Andy Dalrymple, managing director, Mackenzie Construction, said: "We are thrilled to win the Scottish Civil Engineering Award for Greatest Contribution to Scotland in partnership with Scottish Canals for the pioneering project on Glasgow's Smart Canal, as well as the Community Award for the Bowline project at Bowling Harbour.
"We are extremely proud of our people who worked to deliver these projects and the way our teams integrated, communicated and worked closely with our supply chain. We are also very pleased to see the Infrastructure Award being won for the Glen Malan Northern Ammunition Jetty project, which we were civil sub-contractors on. These projects have been long-term commitments and we will be proud to look back on them for many more years to come."
The full list of winners are:
---
---
Glasgow's Smart Canal - Greatest Contribution to Scotland
Glasgow Queen Street Station Redevelopment - Best Building Award
Glen Mallan Northern Ammunition Jetty - Infrastructure Award
The Bowline, Bowling Harbour - Community Award
A9 Berriedale Braes Improvement Project - Rural Resilience Award
Leamington Lift Bridge Refurbishment - Small Project Award
Loch Thom - Innovation Award
---