Farrans in line for Govan to Partick crossing as costs soar towards £30m
Farrans (Construction) Limited is set to be awarded the contract to deliver the Govan to Partick pedestrian crossing at an award value of more than £12 million above the original estimated budget.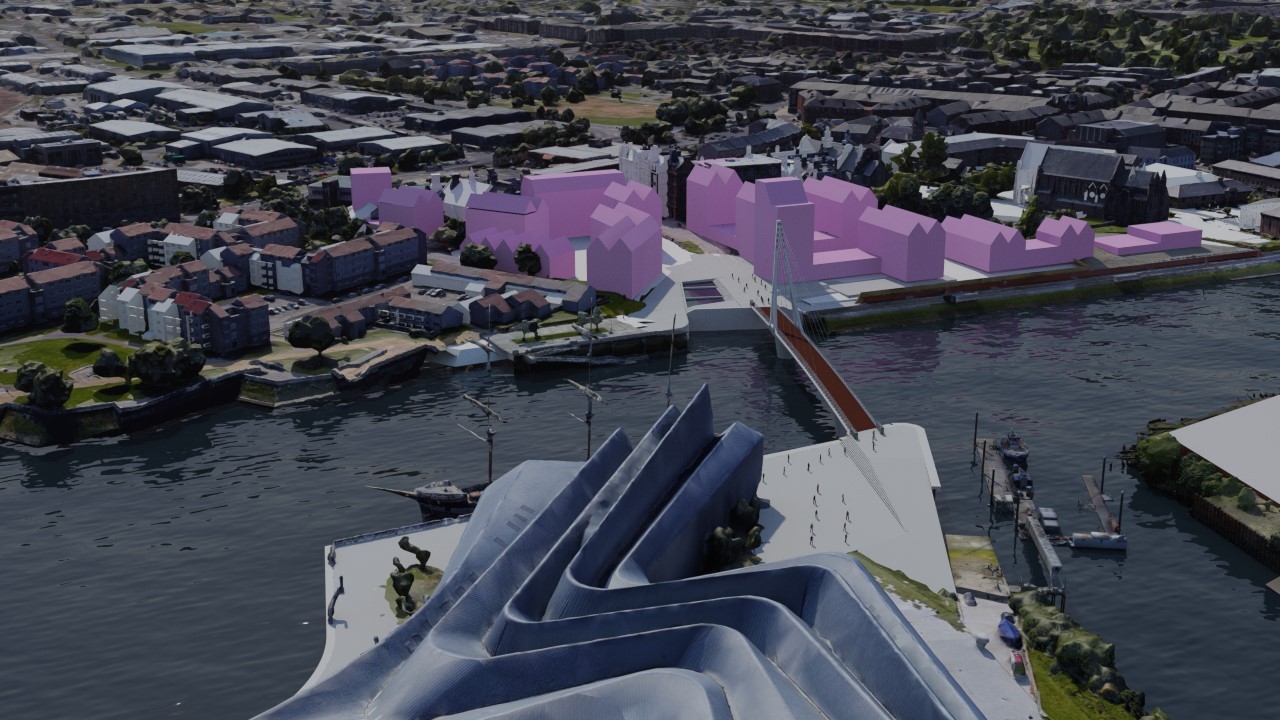 Work on the crossing, which will span the Clyde from Water Row in Govan to an extended quay wall at Pointhouse Quay next to the Riverside Museum, is expected to start in January with completion scheduled for November 2023.
A key factor given for the increased price tag was that the estimated original budget was based on an early version of the scope and did not reflect the final scope of works that was tendered. Price volatility in the construction market, specifically relating to the price of steel and construction materials, and the ongoing impacts of Covid and Brexit also played a part.
---
---
A report by officials states: "The award value is an increase of £12,001,075 when compared to the original estimated budget value of £17,500,000.
"An extensive review of the recommended contractor's commercial submission has been undertaken by the CPU (Corporate Procurement Unit) and the client department.
"This exercise identified a number of factors which have contributed to the variance between the award value and the original estimated budget."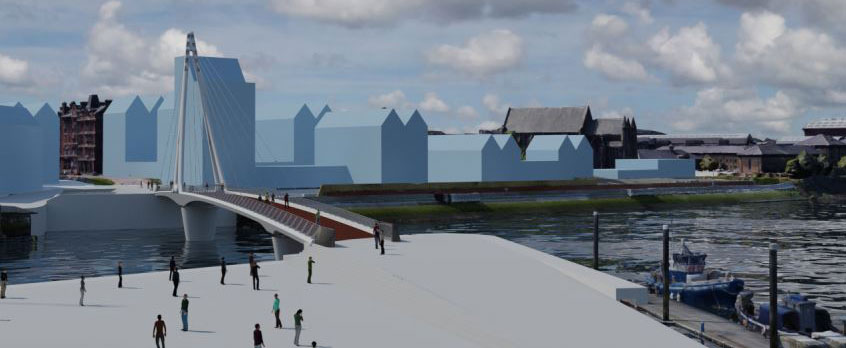 ---
---
The new bridge is a Glasgow City Region City Deal project, with funding provided from the Scottish and UK governments.
The report states that the additional funding has been secured from the Waterfront budget within the overall City Deal Programme.
As well as construction on the £29.5m project, Farrans will also oversee a period of bridge operation and maintenance.
A Glasgow City Council committee will be asked to approve the deal on Thursday.
---
---
Final approval of the contract is expected at a City Region cabinet meeting next month.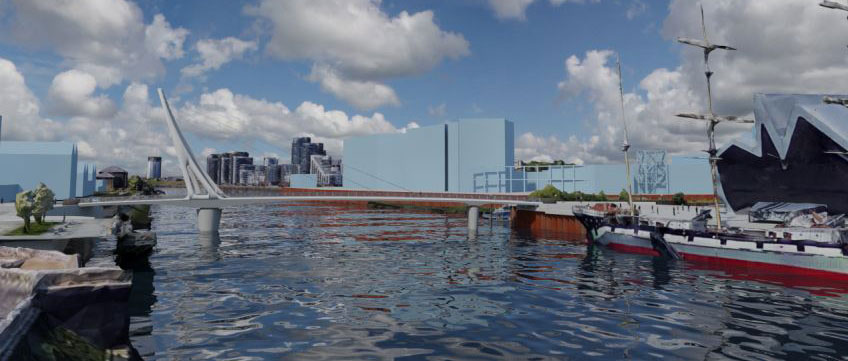 Glasgow City Region Cabinet chairwoman Cllr Susan Aitken said the award of the contract would "mark a key stage in a project which will be transformative for the Clyde waterfront and the city region".
She said: "The Govan-Partick bridge will not only provide an active travel connection between the west end and the south side of the city, but will directly create new jobs, apprenticeships, training and other opportunities, as well as complementing a number of other ongoing or forthcoming major regeneration projects that stretch all the way from the University of Glasgow to the Queen Elizabeth University Hospital."
---
---
Designs for the bridge by Jacobs were given planning approval earlier this year.
It is expected that 143 construction jobs will be supported through the project, including starts for 11 new employees and five new apprentices.
---