FES FM secures Hebridean Housing Partnership contract
Hebridean Housing Partnership (HHP) has awarded FES FM a prestigious Planned, Cyclical and Response Maintenance and Void Works Contract for a five-year period from 1 April 2020 following a competitive tender process.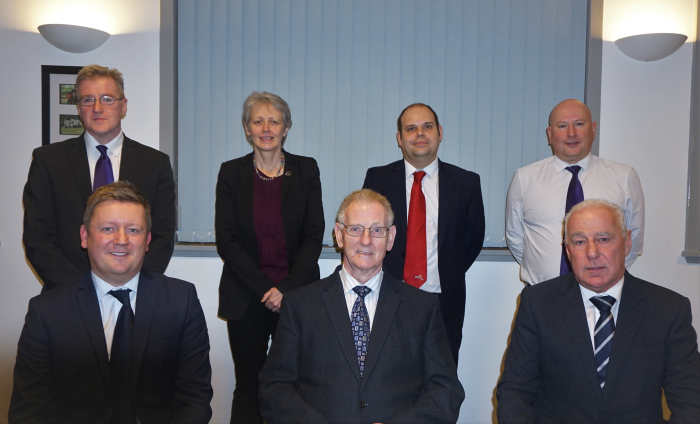 The contract has the option for the parties to extend it for a further two+two years.
The award represents some £14 million of business over the full nine-year term and is a key part of HHP's commitment to ensuring every tenant receives a high-quality repair service.
---
---
At a pre-start meeting held between the parties on December 10, Norman Macleod, HHP chair, said: "It is great to see this contract being won by FES FM, they have worked hard over the last 9 years to ensure Tenant satisfaction with the works they undertake on our behalf.
"It is especially pleasing to see such a large local workforce being retained through this important contract award, and we look forward to continuing our successful partnership with the team at FES FM."
Ian Maitland, managing director, FES FM, added: "Following the recent tender award, FES FM are delighted to continue to support HHP in their vision to maintain and improve housing standards throughout the Outer Hebrides. We believe that during the term of the previous contract, FES FM and HHP have formed an award-winning partnership which resulted in improved performance statistics and tenant satisfaction across the Hebrides.
"FES FM are extremely proud and excited to have been awarded the HHP contract and look forward to continuing this work for a further five years. We believe that the foundation of the success of FES FM in the Outer Hebrides over the last nine years has been through our ethos to recruit a local workforce, train and promote those employees within our organisation and invest in local businesses through a local procurement initiative where possible and our investment in local community benefit strategies, delivered through this contract."
---
---
During the term of the upcoming contract, FES FM has committed to continue to engage with HHP, all of its stakeholders and local businesses, and to ensure the highest standard of service is being delivered to the Tenants providing a best in class service, and to delivering positive social and economic impacts throughout the Islands.
---