First look at South Lanarkshire Care Hub plans
Detailed plans for the new South Lanarkshire Care Hub have been published giving local people a first look at the facility.
About this development:
Authority:

South Lanarkshire

Type:

Residential, Healthcare

Applications: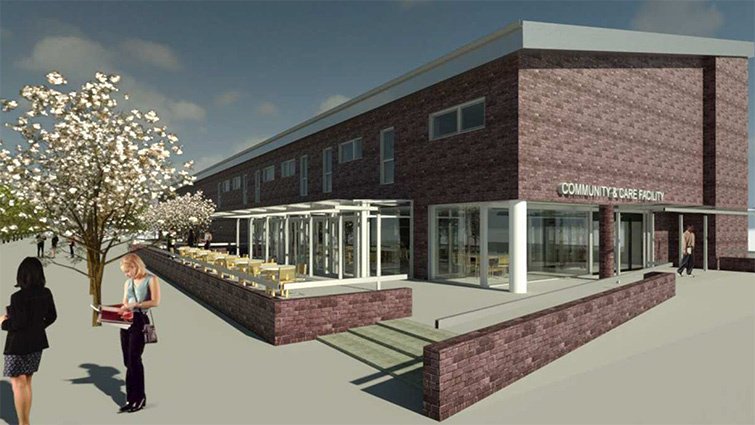 A total of 45 new council houses also feature as part of the proposed campus style development, 20 of which will be technology enabled homes to offer long-term supported accommodation to older people and to individuals with complex disabilities.
The plans centre on the former St Joseph's Primary School site in Blantyre. If approved the Care Hub will provide South Lanarkshire residents with a dedicated intermediate care facility designed to support people to live in their own homes for longer as they grow older and care needs become more complex.
---
---
Intermediate Care is short stay care designed to help people recover their health and return to their home after a period of ill health or a hospital stay.
South Lanarkshire Council executive director of health and social care, Val de Souza, said: "All the evidence is that older people do not want to move away from their homes and their communities unless there is no other suitable alternative, investing in intermediate care greatly increases our ability to ensure more people in South Lanarkshire will have their wish to stay at home met."
South Lanarkshire Council executive director of housing and technical resources, Daniel Lowe, added: "The technology enabled homes will help the council provide families, carers and partners with the home they need to stay together and support a family member who needs a higher level of care due to age, disability or illness.
"The additional council housing in the centre of Blantyre would be a boost to the housing stock in the town."
---
---
The new homes would each have dedicated parking and in addition the Care Hub would have extensive on-site parking as part of a campus style development.
The plans also lay out community facing elements of the proposed Care Hub which would include a café, a technology area, meeting spaces and consultation/treatment rooms which would provide support for community based care.
If plans for the Care Hub are approved it would also create additional employment opportunities in Blantyre and the wider South Lanarkshire community both during the construction phase and in operation once complete.
The Care Hub has also been designed to act as a centre of excellence for training for careers in care and for professionals already working in the field.
---