Five years and counting for BESA Scotland's Local Authority Forum
The Local Authority Forum of the Building Engineering Services Association (BESA) in Scotland is celebrating its fifth anniversary this week.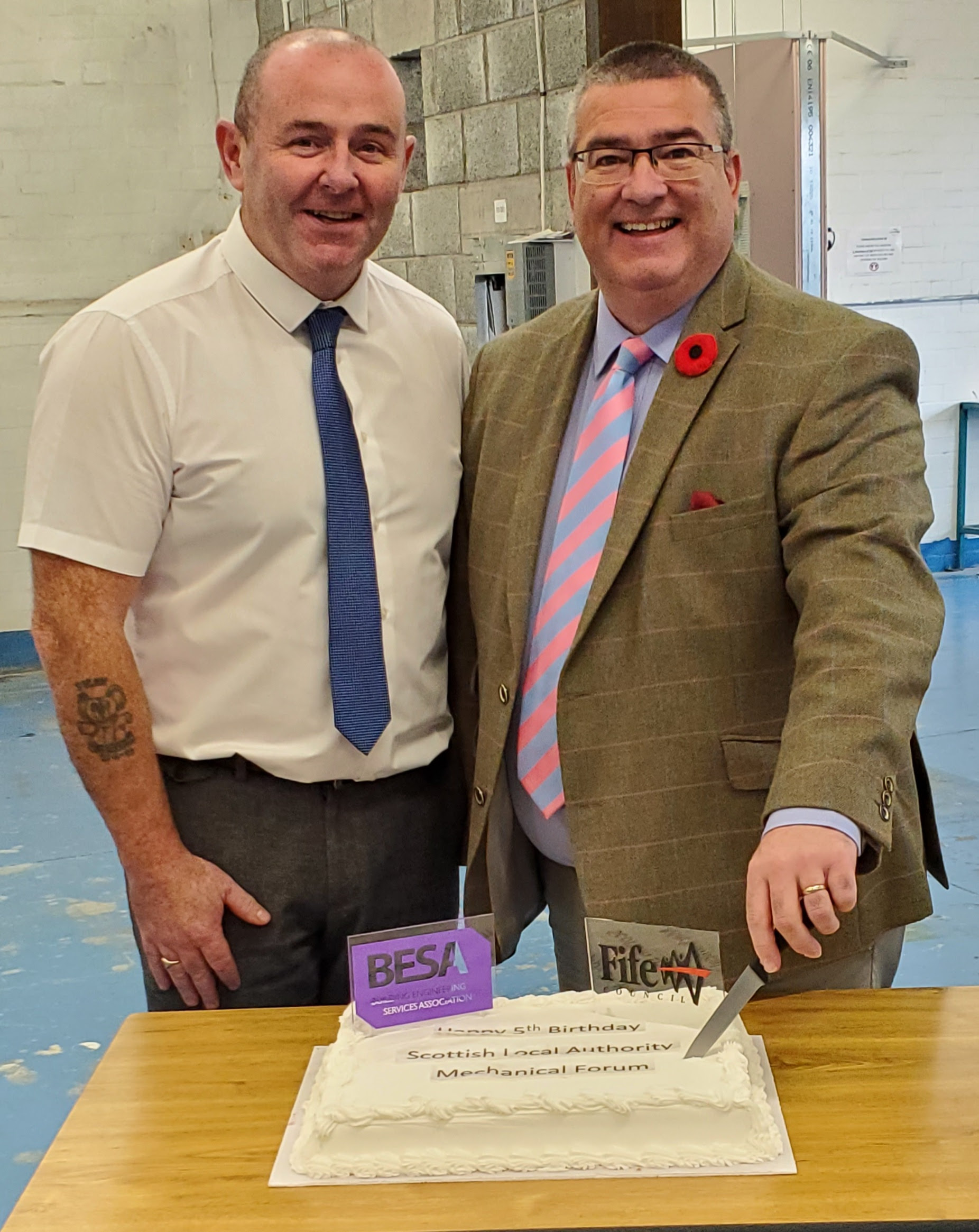 It first started out with just three attendees and over the years has grown to more than 25. At the height of the pandemic, the forum went from meeting once a quarter to every week.
Iain McCaskey, BESA head of devolved nations, said: "It was vital that we met regularly to discuss the everchanging guidance from the Scottish Government and the other Scottish stakeholders.
---
---
"Scottish local authorities didn't have time to digest all the information the central and international governments were throwing at them, which was where BESA stepped in. We did the reading and deciphering for them and, by facilitating weekly forums, we were able to help them keep hospitals, schools, vaccine centres etc. running for key workers."
Several Scottish councils take part in the BESA Local Authority Forum including Fife, Perth & Kinross, Dundee, Edinburgh, Renfrewshire, Aberdeenshire, West Lothian, Midlothian and North Ayrshire. A hugely important outcome from the Forum is that all the member councils specify in their tenders that BESA members should be used for any mechanical works.
Mr McCaskey added: "Earning the BESA Badge of Quality through the robust BESA Competence Assessment Standard (CAS) is a matter of considerable pride for our members and demonstrates they have technical competence and commercial capability. It is great that the Scottish councils involved in the Forum recognise this as THE standard to be working to and sets the bar high for those applying for tenders."
Rab Fletcher, BESA President-Elect, had particular praise for those who had been there since the launch of the Forum.
---
---
He commented: "I would like to thank all of those who helped start the BESA Scottish Local Authority Forum five years ago and are still a huge part of it today. Not least: Keith Logan from Perth & Kinross; Jonathan Coppock from Fife; Neil Crawford, Stewart Gamble from West Lothian; Ian Crighton, Andy Lorimer from Dundee and, of course, BESA's Iain McCaskey.
"I also want to extend our thanks to Stacey McKinley, Roland Ferry and Alan Mathieson from Ductform HFC for hosting our recent fifth anniversary event, which included a presentation and tour of their fire damper training centre."
---