Flamingo Land abandons plans for £30m Loch Lomond resort
Theme park operator Flamingo Land has abandoned its proposal for a £30 million holiday resort project in Loch Lomond & The Trossachs National Park.
About this development:
Authority:

Loch Lomond and the Trossachs

Type:

Residential, Commercial, Leisure

Applications:

Team: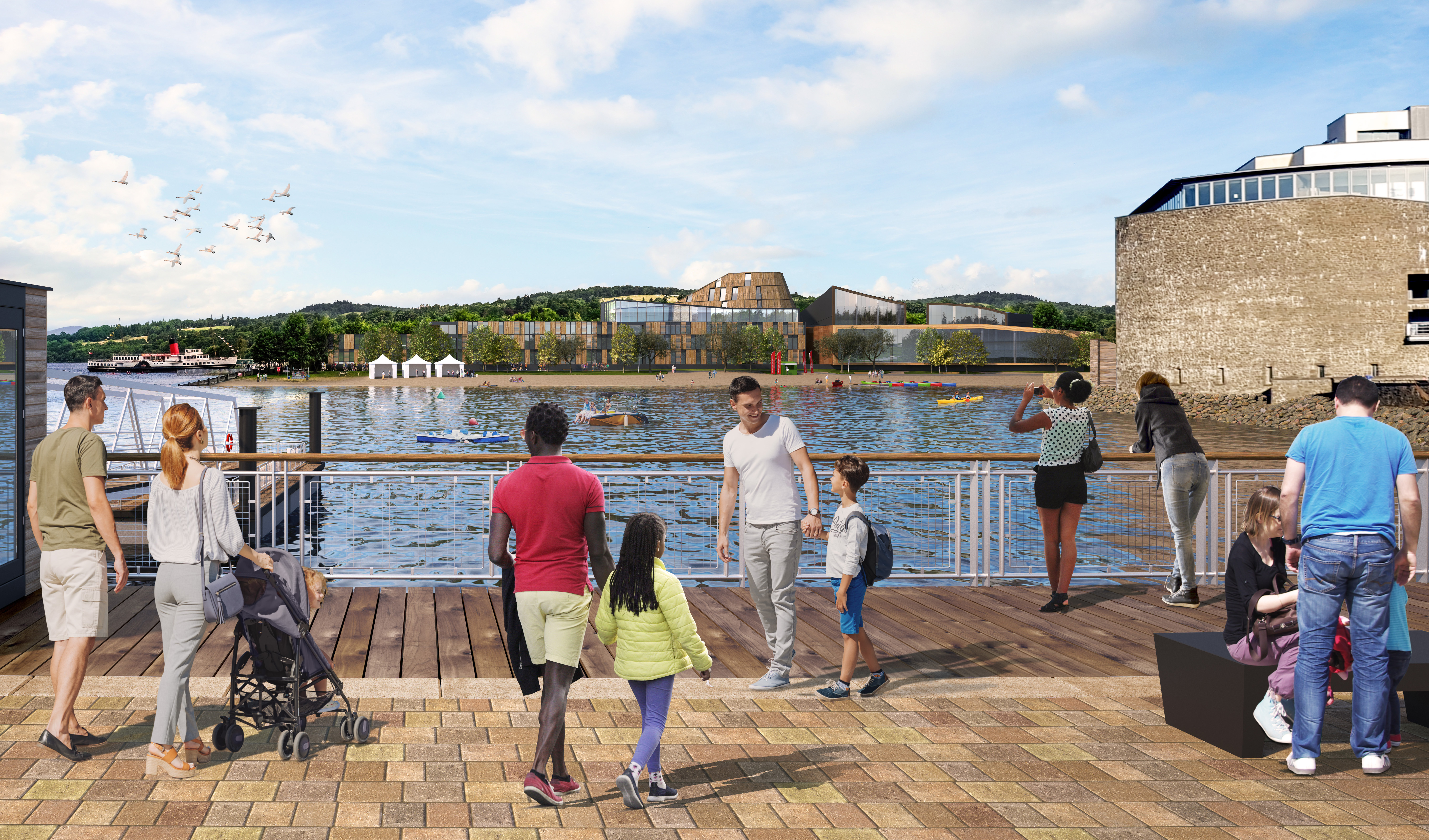 The £30 million development, named Lomond Banks, aimed to transform an area of Balloch with a 60-bedroom aparthotel, 32-bedroom budget accommodation, a craft brewery, boat house, leisure centre and restaurants, as well as upgrades to public footpaths and green spaces.
However, more than 57,000 applications were lodged against the development out of concern about the impact of the development on the "natural beauty" of the national park.
---
---
Earlier this month, Loch Lomond and Trossachs National Park Authority officials recommended that its board reject the proposals.
Flamingo Land and Scottish Enterprise, which jointly prepared the application, have now withdrawn the plans, the BBC reports.
Andy Miller, director of Lomond Banks, said: "Our priority now is to fully understand concerns, gather the necessary information and dispel some of the myths that continue to circulate around our ambitions for the site.
"It is only at this point, we will consider re-submitting our plans to ensure decision makers will be able to take a fully informed decision on this important application."
---
---
Scottish Enterprise director Allan McQuade added: "Any proposed plan and investment of this scale must be considered from all angles and subsequent planning and investment decisions based on hard evidence and fact therefore it is only right that the current planning application be withdrawn to allow sufficient time for all parties to consider additional new information.
"As with previous developments at Loch Lomond, we understand people are concerned and our priority is to ensure that any development on the parcel of derelict land in Balloch is delivered in line with planning policy."
---