Former rugby star Andy Nicol delivers speech to Shepherd and Hardies trainees
Shepherd Chartered Surveyors and Hardies Property & Construction Consultants have hosted their first graduate and trainee day in-house training programme since lockdown with former Scottish international and British and Irish Lions rugby player Andy Nicol as guest speaker delivering an inspirational keynote speech on leadership and teamship.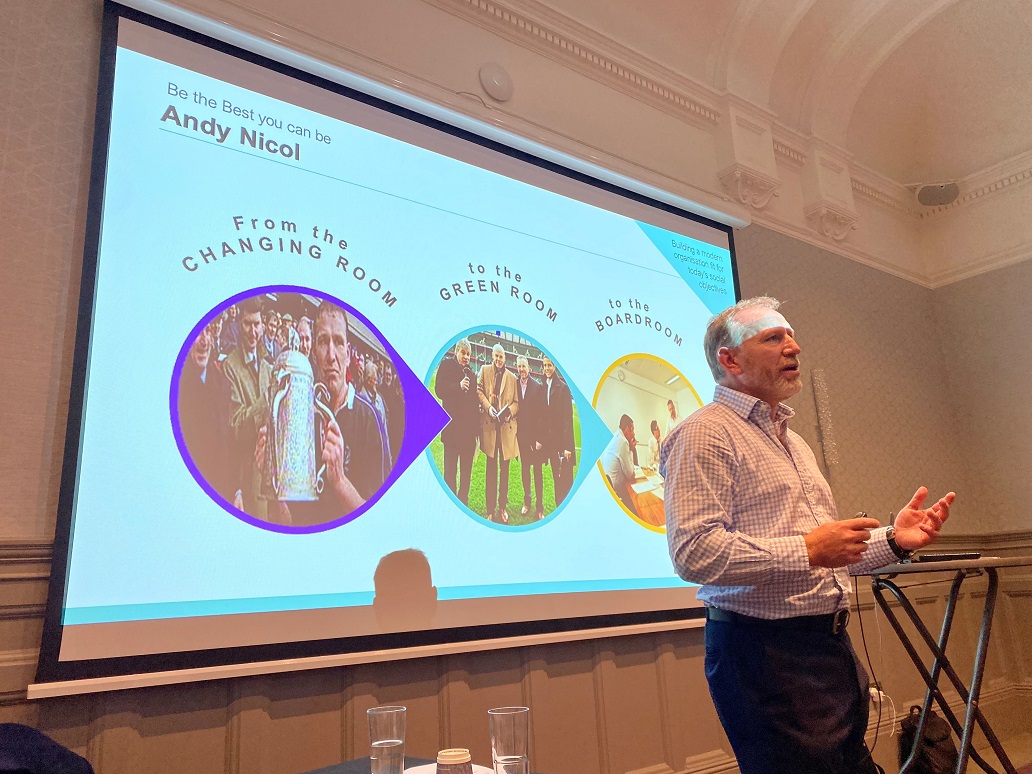 In attendance at an Edinburgh hotel were some 52 graduates and school-leavers from across Scotland and spanning a range of surveying and construction consultancy disciplines, including residential and commercial surveying, property management, building surveying and quantity surveying.
And the new intake of 17 for August 2021, some of which are on the Edinburgh Napier University graduate apprenticeship scheme, are set to take up positions across Shepherd and Hardies' comprehensive office network throughout Scotland.
---
---
John Paul Bennett, finance director at Shepherd and Hardies, said: "We are delighted to be able to host our first graduate and trainee day in-house training programme since lockdown in person after what has been such a challenging time for people seeking to complete their studies and embark on their careers.
"Hopefully, today marks a new start for many of them and we look forward to participating in the development of their careers over the years ahead."
Former rugby star Andy Nicol, CEO of leadership and development training firm Abstract UK, added: "It's great to see a growing Scottish business supporting the property profession through investing in providing such a range of career opportunities to graduates and school-leavers across a diverse range of disciplines. Judging from what I've seen today, the future of the Scotland's property sector is in good hands."
Shepherd and Hardies have committed a considerable annual investment on a structured graduate recruitment programme in response to a nationwide shortage of property professionals across a range of disciplines for some years.
---