Frankfield Loch flows into public ownership
Taylor Wimpey has handed over the ownership of Frankfield Loch to North Lanarkshire Council, moving the loch into public ownership.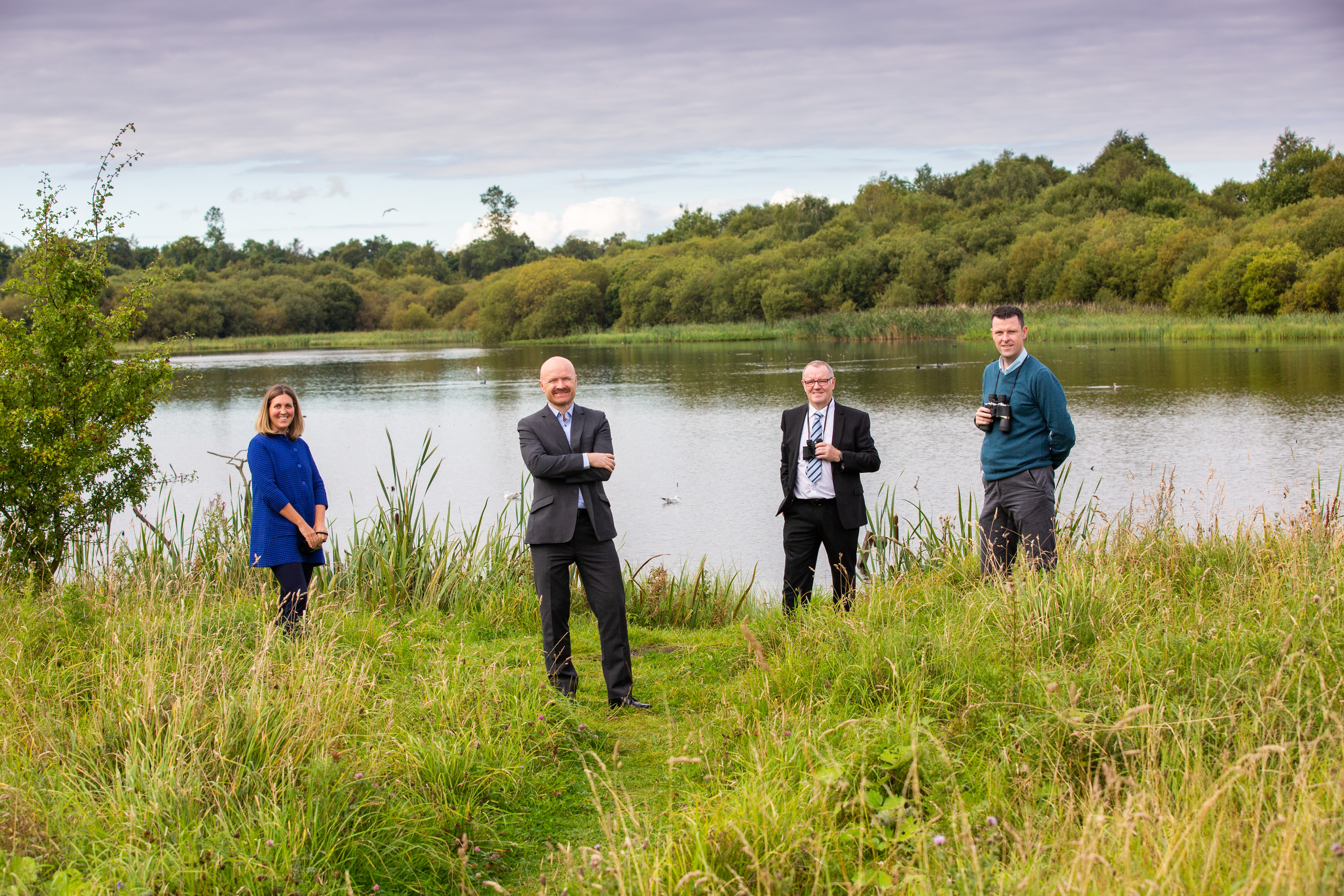 The handover comes as Taylor Wimpey completes the legal obligations which formed part of the original planning consent for its local development of private new homes by the same name.
Following the land transfer, the aim is to have the area designated as a new local nature reserve.
---
---
This is a Site of Importance for Nature Conservation (SINC), and the loch itself is one of many 'Kettle Ponds' in Scotland, which were formed by glacial retreat after the last Ice Age.
This body of natural water, which lies within Glasgow City Council constituency, is also made up of marshland wet woodland and wildflower meadows cover an incredible 120.8 acres (48.8 hectares) and the land falls within the boundary of both Local Authorities as part of the Seven Lochs Wetland Park, which stretches from Hogganfield Park in Glasgow to Drumpellier Country Park in North Lanarkshire.
Frankfield Loch enjoys a rich and diverse mix of wetland and woodland habitat, which means that it is a tranquil home to a wide variety of birds, pond life, wildflowers and insects throughout the year.
It's also become the 'jewel in the crown' for many of Scotland's birdwatchers with many species appearing throughout the seasons.
---
---
This is one of the developer's most unique land transfers as Graeme Oswald, design and planning manager for Taylor Wimpey West Scotland, explained: "As part of our Detailed Planning Consent for the development of new homes, located off Loch Road, Stepps, we agreed to carry out enhancement works to the wider area, to further improve existing, and also create new natural habitats for wildlife.
"As part of this agreement, we also committed to transferring the ownership of Frankfield Loch and the surrounding land to North Lanarkshire Council, to manage in perpetuity.
"The transfer of the land marks a significant milestone for Taylor Wimpey, whereby new residential development, has been successfully integrated within an enhanced SINC. The land transfer, together with a significant management fund, allows the area to be preserved to the benefit of the wider public, for generations to come.
"We believe that people can benefit from having access to the landscape and nature which surrounds them, and Frankfield Loch, Stepps serves as a strong example of nature and development delivering a unique and peaceful environment in which to live."
---
---
Councillor Michael McPake, convener of the environment and transportation committee at North Lanarkshire Council, said: "This is an exciting development for North Lanarkshire, as we take ownership of a beautiful area of land which will be a real asset for residents and visitors to enjoy the wildlife here.
---