Further hearing required into Glasgow pub demolition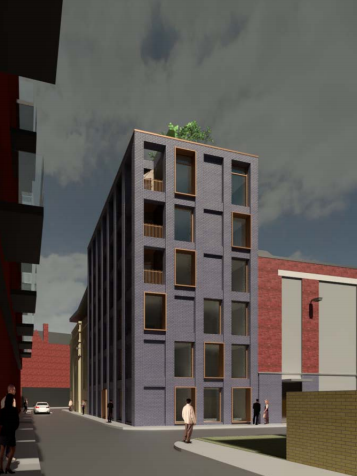 Councillors have requested more information before making a decision on whether to approve plans to demolish a former pub in Glasgow city centre to build new apartments.
Property developer Big Top Productions intends to demolish the building on the Ropework Lane site, which previously traded as Anne Millers, in order to build 18 serviced apartments.
Members of Glasgow City Council's planning applications committee were expected to make a final decision on the proposals this week but following a discussion, a majority voted for a hearing to take place at a later date.
---
---
The committee will hold a hearing on the proposal, allowing those who support or oppose the application to contribute.
A planning officer explained: "Sixteen letters of objection have been received in relation to the planning application. The main points of which can be summarised as over development, impact of views and natural day light, affect on adjacent listed building and conservation area.
"The proposals do no promote safe and healthy residential spaces, proximity to residential windows and the result of devaluation of properties."
The officer added: "While they have offered no objection to the proposals, Historic Environment Scotland (HES) has highlighted the significance of the premises as one of few surviving examples of the 1830s architecture in this part of the city.
---
---
"HES consider it to offer a positive contribution to the area despite its disrepair. They also consider the building to be significant due to its original use as St Enoch's sessional school.
"It appears to be the oldest of six surviving school buildings that predate 1857 – as one of the least altered, of good architectural quality and one of the best examples of it's time.
"In light of this, while they do encourage the retention of the building, they offer no former objection to its demolition."
Council officials had recommended that permission is given.
---
---
In their report to the committee, planners state: "The applicant has suitably demonstrated the poor condition of the existing building and its removal can therefore be supported.
"The proposed replacement building is considered to be appropriate in scale, design and use of high quality materials and will make a successful contribution to its conservation area setting and the council's placemaking objectives.
"The proposed short-stay serviced apartment use is wholly compatible with the city centre location and its management can be safeguarded though a suitably worded management plan.
"Other material considerations including representation have been considered, however these do not outweigh the proposal's accordance with the Development Plan."
---