Galliford Try takes another £20m AWPR hit as completion edges closer
Galliford Try has confirmed that the Aberdeen Western Peripheral Route (AWPR) completion has been pushed back to December and that the delay has increased its costs on the project by a further £20 million.
In a trading update to investors this morning, the contractor said the final section, including the troubled bridge over the River Don, was now expected to be completed next month owing to "increased complexity and weather delays" in implementing repairs to the bridge.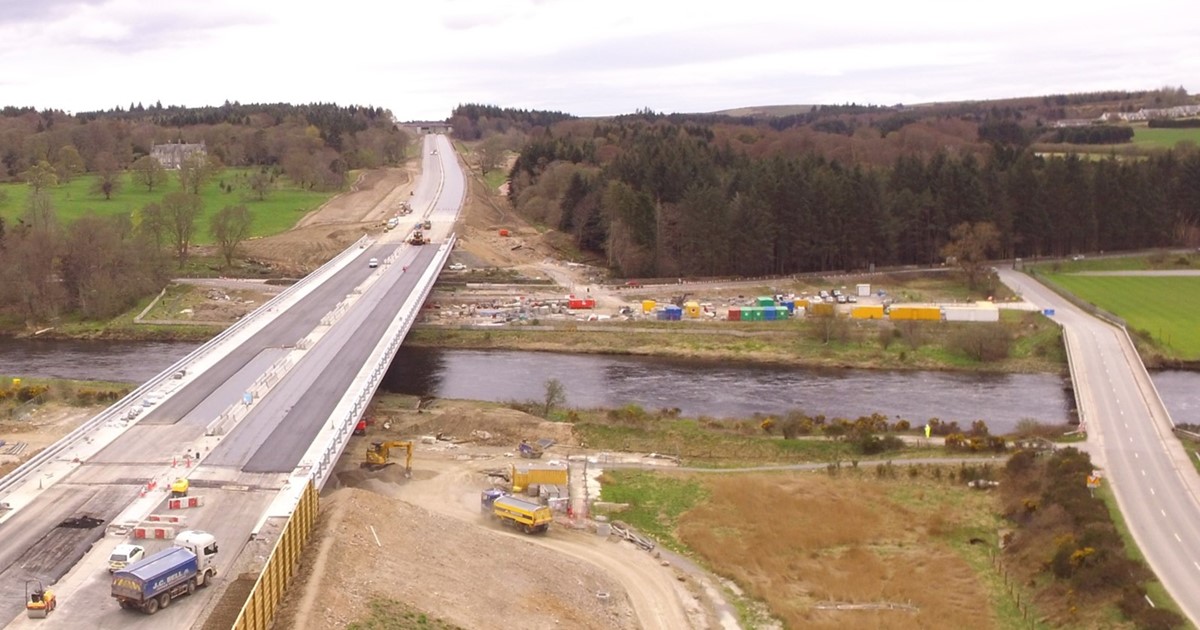 Galliford Try, one half of the Aberdeen Roads Limited (ARL) consortium, added that, as a result, the total cost of the scheme has increased by around £20m, taking the total project hit to £143m.
---
---
The firm added that it is pursuing a "significant" claim against the client on the project, which is the subject of "constructive discussions".
The 28-mile (45km) bypass has been beset with delays due to weather and technical problems, and the collapse of original ARL member Carillon at the beginning of this year.
In a project update presented to the Scottish Parliament last week, Michael Matheson MSP pushed the opening date back from "late autumn", but could not provide a "definitive date" for completion.
Ahead of an urgent meeting with contractors today, the transport secretary described the Galliford Try statement as "encouraging".
---
---
"Given this statement is bound by stock market rules, I trust this represents a true reflection of their confidence levels and I look forward to this being reinforced by ARL at the meeting," he said.
"Even more pressing, however, will be meaningful movement towards opening the remainder of the road as soon as possible.
"I can certainly see no impediment to this happening if ARL agrees to the necessary contract variation on the table."
He added: "I am determined we continue to work constructively with ARL.
---
---
"However, I will also be reminding it that it stands at the beginning of a 30-year relationship with the north-east and it would be highly regrettable if substantial economic and social benefits are effectively being withheld in service of misguided commercial tactics."
---