GAP Hire Solutions continues relationship with Scottish Water with four-year deal
Independent hire company GAP Hire Solutions and Scottish Water are to further their well-established partnership with a brand-new four-year deal.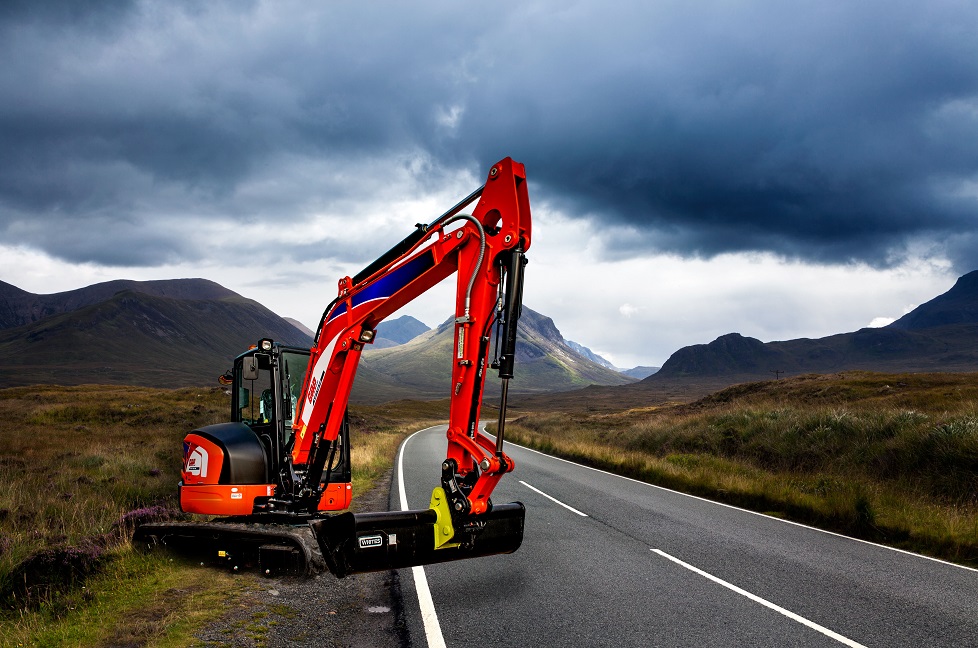 The contract is in respect of managed operated service and self-drive plant hire services and has the potential to extend for an additional four years.
GAP and Scottish Water have worked together for over 14 years since the first contract award in 2006 for the provision of plant, tools and equipment hire. Although a UK-wide company, GAP's roots are in Scotland. It is the largest hire company in Scotland in terms of number of locations, premise size, number of employees and assets.
---
---
The hire company has invested over £104 million in hire equipment for its Scottish depots in the past five years, holds 25 acres of equipment storage across Scotland and has the widest range of equipment and the largest fleet in the Scottish Highlands compared to any other hire organisation. GAP has one of the youngest fleets in the hire industry with over £400m invested across the UK.
Iain Anderson, managing director at GAP, said: "We are absolutely delighted to be re-appointed by Scottish Water and very much look forward to further strengthening our relationship.
"Since being founded in 1969 in Glasgow by our father, Gordon Anderson, GAP has remained a family owned and run business. This independent ownership provides significantly attractive benefits to our customers such as flexibility and efficiency through short decision-making lines, an ability to quickly adapt to any changes and an ability to maintain a long-term planning horizon.
"Due to this, GAP has formed a truly innovative partnership with Scottish Water and its partners and has built up a trusted relationship."
---
---
GAP's nationwide coverage guarantees continuity of supply and reduction in downtime for Scottish Water. Proactive off-hiring is also offered to help ensure the water services company isn't spending on any equipment it no longer needs on hire.
Both companies have matching environmental aims to become net-zero by 2040 and GAP's innovative and environmentally friendly products, transport and telematics system have great appeal to any organisation working towards reducing its carbon footprint. GAP provides access to the most innovative processes and products available, including the solar pod and various electric-powered plant machinery, tools and vehicles which enable a reduction in fossil fuel use.
The hire company is looking forward to working with Scottish Water to jointly deliver their first carbon neutral site. In addition to this, GAP has completed the rollout of BigChange technology into its operations – optimising resource utilisation, reducing costs and carbon emissions and enabling a more responsive service for Scottish Water.
Iain added: "Thanks to the long-standing relationship GAP has developed with Scottish Water, we have been able to offer career and development opportunities through Modern Apprenticeships to over 140 people in Scotland – something which is very important to GAP and we are very proud of. A significant proportion of their workload, an estimated 25% of their time, is spent supporting Scottish Water and its partners."
---
---
He concluded: "GAP is deeply proud of its relationship with Scottish Water and we are delighted to be given this wonderful opportunity to expand on the well-established partnership over the coming years."