Gas workers left in the lurch after contract change
A contractor who took on nearly 80 workers when it was awarded an SGN gas mains replacement and connections contract gave them a deadline to accept voluntary redundancy just days later.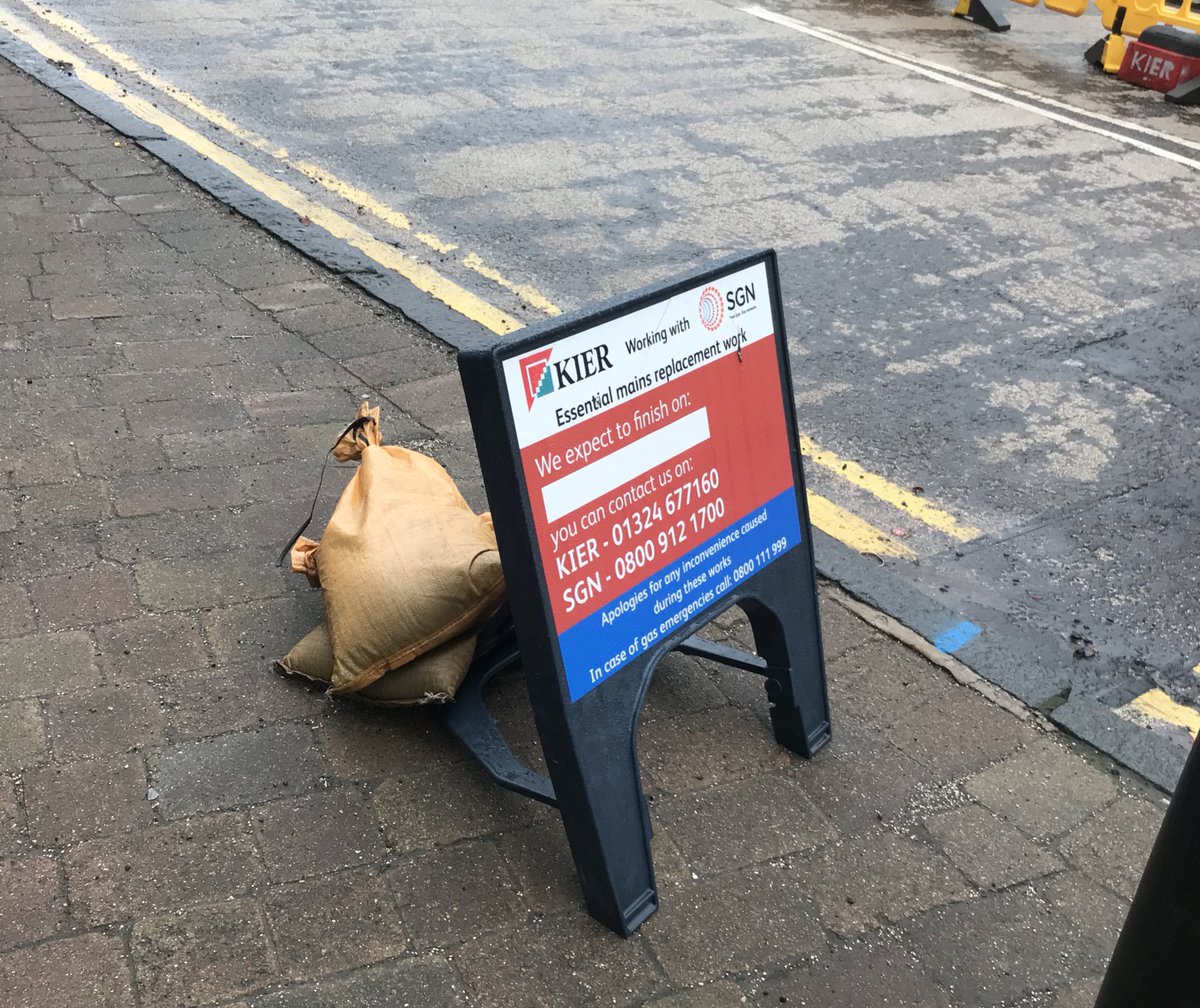 Worton Utilities, trading as Worton & Jefferson Ltd, took over the 12-month contract from Kier Group on April 1, with 78 workers also moving under the Transfer of Undertakings (Protection of Employment) regulations (TUPE).
However, as soon as the transfer was finalised, managing director Daniel Worton informed the workers that they had until April 6 to accept voluntary redundancy.
---
---
And despite previously being paid on a weekly basis, the workers have yet to receive any wages with one worker told it was "too complicated" for Worton to insert its new employees onto the company's payroll.
The staff were also informed that the transfer to Worton meant they did not qualify for furlough under the UK Government's Coronavirus Job Retention Scheme (CJRS).
One worker told Scottish Construction Now: "We basically had no choice but to accept the voluntary redundancy as this was the only scenario where we were going to receive any money."
The three-year gas mains replacement and connections contract covering Dundee and Aberdeen was previously carried out by Kier Group, who had employed the workers up until March 31, and included the option of two separate one-year extensions. Kier themselves took over the contract and the workers when it acquired May Gurney for £221 million in 2013, prior to which the work was undertaken by Turiff.
---
---
When Kier and SGN decided not to proceed with the second of these extensions, SGN then offered the final year to other firms with Worton Utilities selected to take over the work and the staff.
It wasn't until March 27, five days before the transfer, that the workers were informed which company had taken over the contract.
The newly redundant employee added: "It doesn't seem to be a fair way for us to be treated. Some of the workers have been on this contract since the early 80s.
"If we had remained with Kier we would've been placed on furlough at no cost to them.
---
---
"Even if Kier could re-employ the people who were made redundant to furlough them through the lockdown, it would be better than where we are now."
The worker also suggested that if all 81 staff took voluntary redundancy then the pay-off could be in the region of £900,000.
"I'm unsure how Worton could justify this if the contract is only one year long," he added.
As it stands, most of the workers have had their request for voluntary redundancy accepted and are awaiting their pay-off and month's wages at the end of the month.
---
---
The worker said: "All the workers had always been paid weekly on this contract but haven't received anything yet. Worton has now committed to paying for this consultation period so we have to take the company on its word at the moment.
"We were told that it was too complicated for the company to set up payroll numbers for us. If Worton Utilities was so underprepared for this group of employees it begs the question of why it was awarded such a big contract in the first place."
The workers said they had contacted Unite regarding the matter but the union chose not to get involved and advised that the staff take the voluntary redundancy, even suggesting that they would be lucky to do so.
However, George Ramsay, Unite regional industrial officer, told Scottish Construction Now: "Unite has contacted Kier Construction and Worton Utilities regarding this transfer and so far we have been given no information from them. We have also been advising our members that furlough may not apply in this situation because this is a transfer to a new company.
---
---
"It's precisely for this reason that Unite has been lobbying the UK Government on the issue of TUPE to ensure that they don't fall foul because of this legal technicality. We continue to clearly express our position to these companies, which is that a proper consultation must be carried out and that the workers must be paid in full during this process."
Kier Group told Scottish Construction Now that it had been repeatedly asking SGN for the details of the new company and informed the workers as soon as it could.
A Kier spokesperson said: "On March 31, our contract with SGN, specifically for Dundee and Aberdeen, concluded and 78 people transferred to a new contractor under the Transfer of Undertakings (Protection of Employment) Regulations 2006 (TUPE).
"As a responsible business, we always look to fully support our colleagues prior to a TUPE transfer and it was frustrating that, despite repeated requests to SGN, we had to wait until March 26 for them to confirm the identity of the new contractor they were appointing. The next day, we engaged with our employees and held briefings with them. We also sought assurances from the new contractor who confirmed they would follow all due process in relation to this TUPE transfer and if this has not been the case, it is extremely disappointing."
SGN said it could not comment on the matter.
Worton Utilities has also declined to comment.