Graduate duo secure jobs within 48 hours of completing studies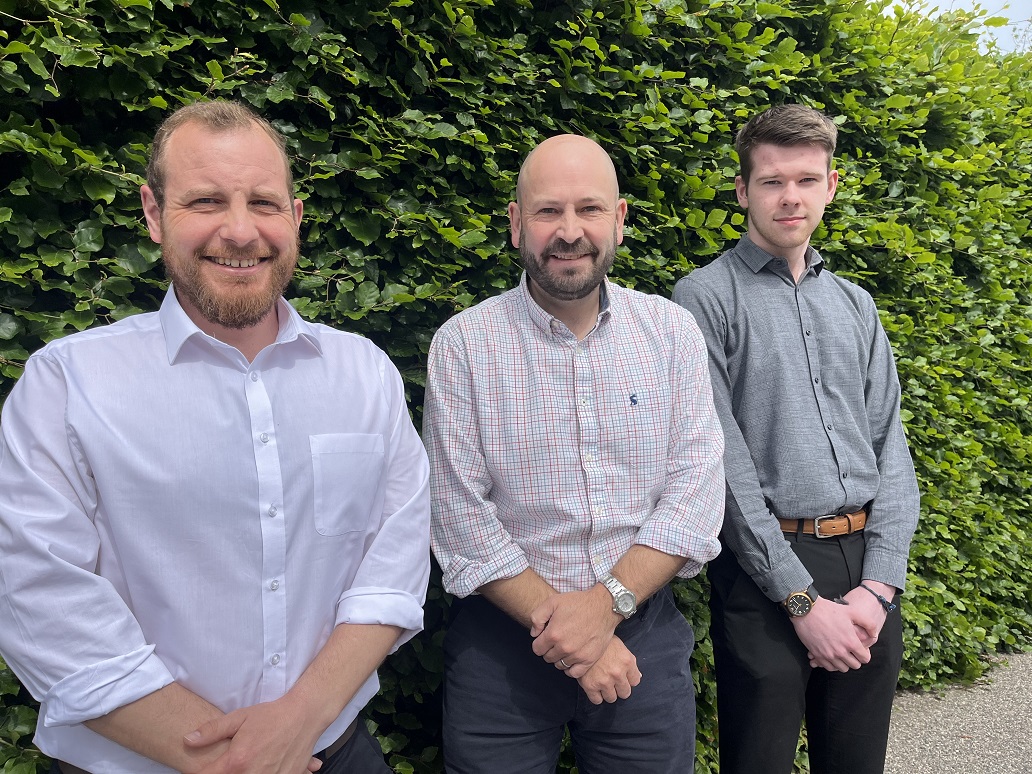 Two UHI Inverness graduates have got their careers in the construction industry off to a flying start by securing jobs in an architecture practice within 48 hours of completing their studies.
Jody Smart from Inverness and Simon Praill from Ardross finished their BSc (Hons) in Architectural Technology recently and now work together at CRGP Architects in Beechwood Business Park North, Inverness. They were appointed as graduate architectural technologists after a recruitment process which attracted many applications.
Their recruitment further strengthens an ongoing productive industry collaboration between UHI Inverness and CRGP Architects. The firm has funded school leavers through the course, and one of its other current employees and two former staff members were graduates.
---
---
Ross Cairns, programme leader for Architectural Technology, said: "Our Architectural Technology course has incredibly close links with the architectural industry in the Highlands. I don't think there are many practices left that don't have a former graduate as part of their teams. One of those practices, CRGP Architects, and in particular their Inverness director Bryan McFadzean, has been a frequent visitor to the campus studios, spending time with our student groups in project-based design charrettes.
"Jody and Simon applied themselves to their studies from year one and through the course gained placements in the industry, equipping both for what has been a seamless journey into graduate employment. I believe from completing the course to appointment with CRGP took around 48hrs! CRGP now have three graduates from the course under their wing. Jordan McNeilage, who graduated in 2019, is now employed as a project lead and is also one of our alumni ambassadors for the course here at UHI Inverness."
CRGP Architects is an end-to-end architecture and interior design specialist. A growth in business had prompted its recent recruitment drive in its Inverness and Glasgow offices.
CRGP director Mr McFadzean said he had been looking for candidates with a broad spectrum of project and academic experience for the positions that provide an important supporting role.
---
---
Mr McFadzean said: "I was impressed with Jody and Simon's samples of project work and their level of engagement with their course. They had the skills, including the personal skills, for our needs."
Jody said he was delighted to be offered this great opportunity immediately after he finished fourth year.
Simon spent a period working in construction before completing his final year, helped by the great support from the lecturing staff.
He said: "The course provided us with all the skills we needed for the professional world."
---
---
BSc (Hons) Architectural Technology combines simulated design practice, site visits and regular project work to ensure graduates can turn innovative designs into viable construction projects.
---