GRAHAM apprentice makes it a double at CITB Awards
Glasgow-based GRAHAM apprentice Shams Rahimi has expressed his "pride" after scooping two coveted awards at the Construction Industry Training Board Awards.
Shams won the CITB 'Scotland Apprentice of the Year Award' and the 'Scotland South Apprentice of the Year Award' at a glittering ceremony in London on November 1.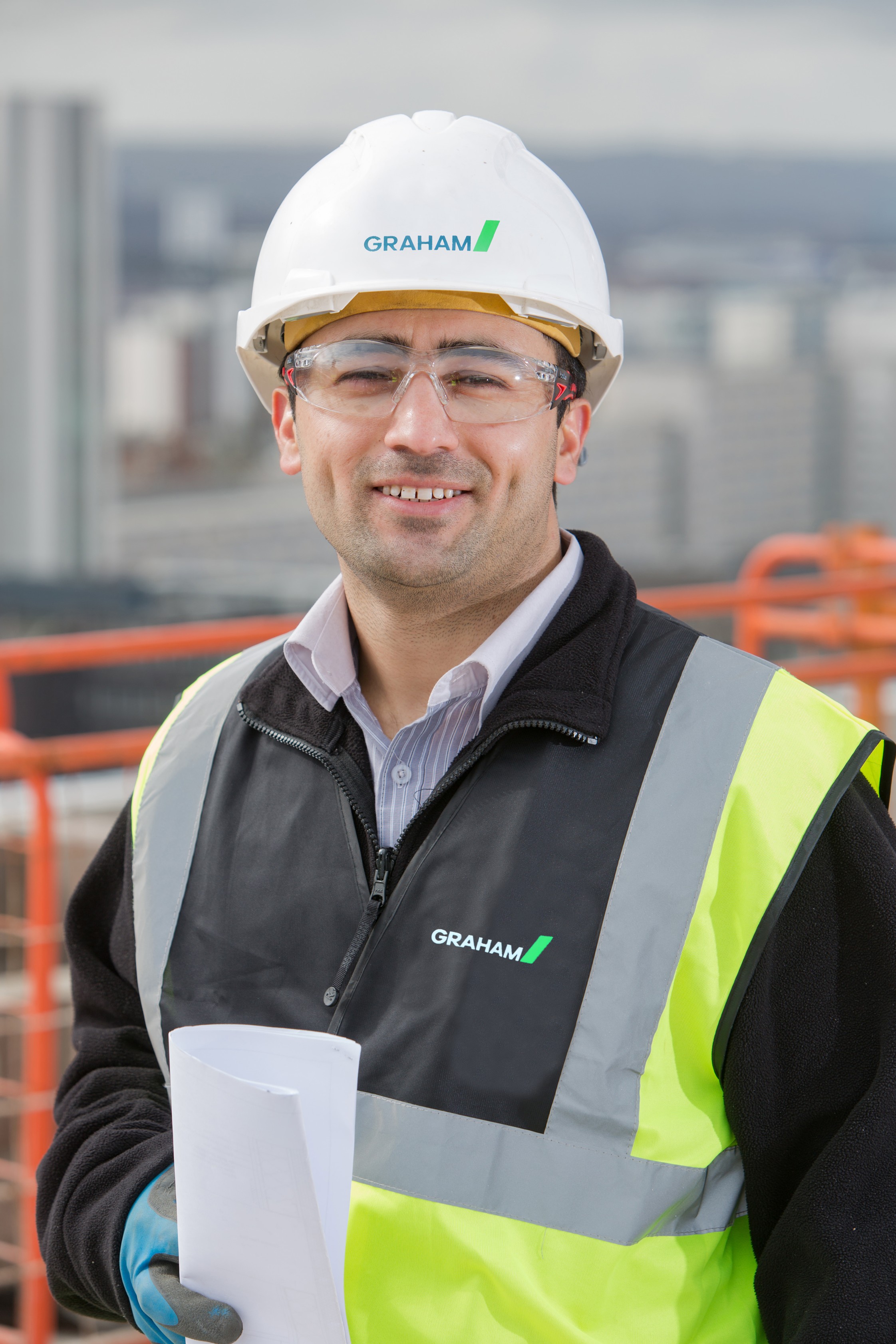 The trainee engineer held off stiff competition for the respective national and regional awards, which seek to recognise apprentices from all trades across Scotland, England and Wales and showcase their achievements while gaining qualifications.
---
---
Commenting on his success, Shams said: "I'm still in shock to have won both of these high-profile awards. The calibre of the other nominees was exceptional so to win both of these awards is a source of immense pride for me. I was just grateful to be nominated so I cannot quite believe it.
"Before starting at GRAHAM, I didn't have any construction experience, but the company had faith in me and I am determined to make a positive contribution to its continued success. The GRAHAM apprenticeship has provided me with hands on experience, from working on site and then gaining valuable knowledge and insights from my experienced colleagues. I feel it has really enhanced my career development. It has also helped me to grow in confidence professionally and personally. I am grateful to GRAHAM and all of my colleagues for their ongoing support."
Captivated by a documentary on the construction industry, Shams demonstrated his initiative and determination by walking from his accommodation to a GRAHAM site in Glasgow city centre before waiting patiently to see the construction director and request an interview.
Having never been employed before, he relied on a CV made up of personal information rather than a job history and immediately impressed GRAHAM's management with his enthusiasm to learn.
---
---
Subsequently, he was awarded a part-time role, coinciding with his first year at college, before being offered a technical apprenticeship.
He is now studying an Undergraduate Degree (Hons) in Civil Engineering at Heriot Watt University, through a Graduate Apprenticeship Scheme, and is currently working on GRAHAM's Scotway House student accommodation project in Glasgow.
Bob Kenney, site manager at GRAHAM, said: "Shams has taken full advantage of every opportunity available to him and has worked extremely hard to get where he is today."
GRAHAM regional managing director – building, Gary Holmes, was full of praise for Shams' unique achievement.
---
---
He said: "On behalf of everyone at GRAHAM, I want to pass on my congratulations to Shams. His journey is truly inspirational, and he fully deserves every accolade and the subsequent recognition that comes his way.
"He has proved to be an invaluable part of our team and I have no doubt that he will go on to have a successful career at GRAHAM and in the construction industry. He sets a great example to all future apprentices and we are honoured to be able to celebrate his success with him."
---