Graham + Sibbald promotes trio to partner amidst business expansion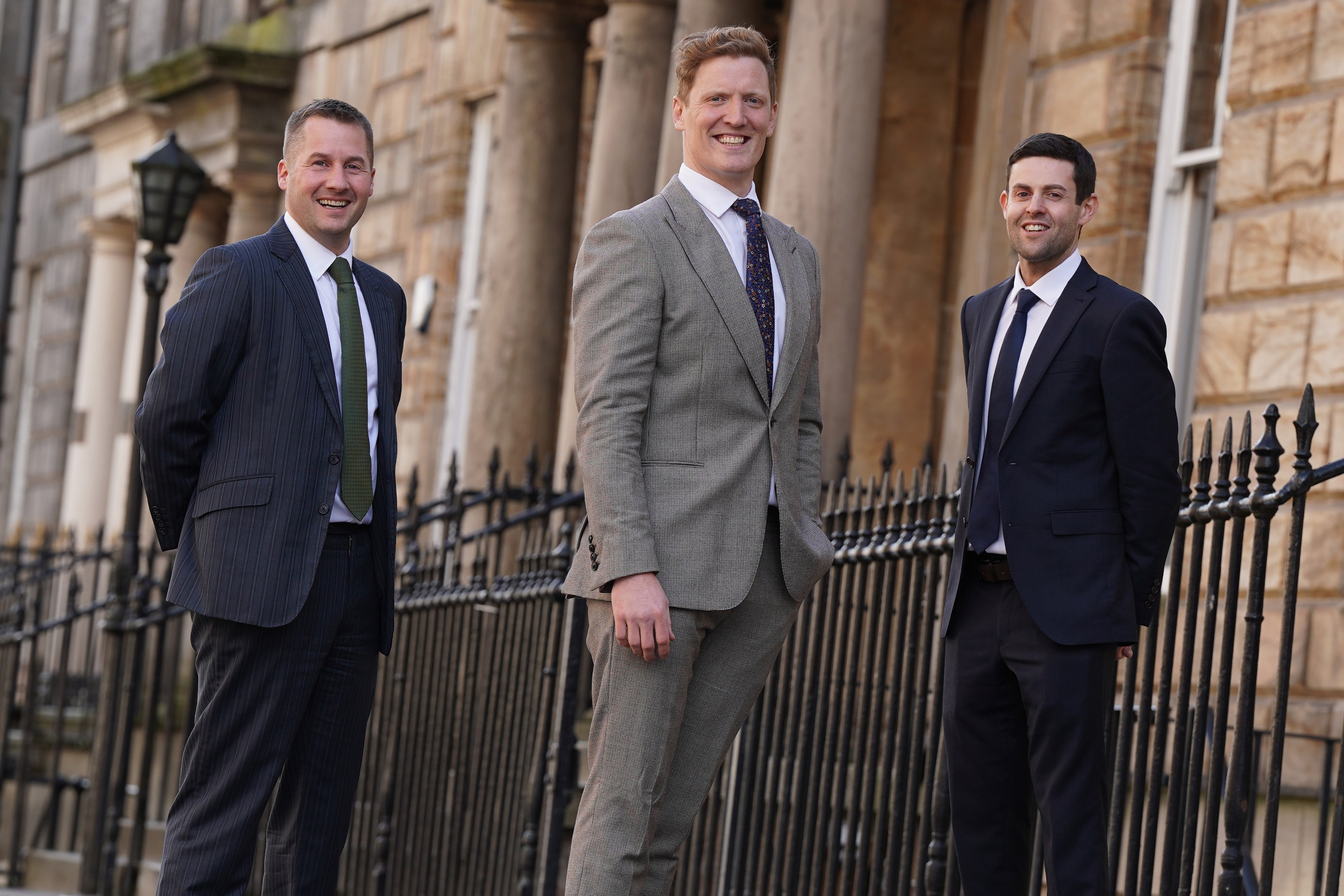 Chartered surveyor and property consultant Graham + Sibbald has promoted Mark Gillies, Ross Wilson and Chris Ion to partner level within its Commercial Agency department.
Mark Gillies boasts a vast range of experience having worked across Edinburgh, Aberdeen and now Glasgow. His unique knowledge of Scotland's three biggest markets and breadth of clients accumulated over the past decade with Graham + Sibbald has been enhanced in Glasgow where he heads the Corporate and Private Client Agency team.
Mark oversees all areas of agency and is the resident Glasgow expert in Restructuring, having been seconded into the RBS Restructuring team during his time in Edinburgh.
---
---
Mark Gillies said: "At present, the Glasgow market continues to enjoy a privileged position with occupational demand remaining strong, despite various micro and macro-economic issues. We pride ourselves on being at the forefront of our market, thinking outside the box and offering reliable property advice which delivers positive outcomes for all our clients."
"In recent months, we have assisted a number of clients in the disposal of their accommodation, as well as securing improved accommodation to meet the requirements of the modern workplace. This encompasses anything from helping a businesses to meet their ESG requirements and reduce utility costs, motivate staff and colleagues back to the office on a more regular basis or reduce overheads and running costs by acquiring more efficiently space planned accommodation."
Ross Wilson is based within the Commercial Agency department of Graham + Sibbald's Edinburgh office. With a degree in Real Estate Management from Heriot-Watt University, Ross boasts 18 years' experience covering all basis of both commercial and residential property transactions. Having initially joined Graham + Sibbald in 2003, Ross went on to work as a commercial agency partner at a competitor firm and more recently as a development manager where he gained valuable client-side experience and understanding of both sides of the fence.
Ross Wilson said: "It's an honour to be invited to join Graham + Sibbald's partnership. These are extremely exciting times for the business as we continue implementing our UK-wide expansion plans. The growth of the business in both Scotland and England is further complimented by our increasing and extensive service lines providing our clients with a genuine 'one stop shop' capable of fulfilling all their property requirements. This is what makes G+S unique from other surveying businesses."
---
---
With a master's degree in Property and Management from the University of Aberdeen and over 15 years' experience in commercial property, Chris Ion joined Graham + Sibbald's Aberdeen Office in 2021 as a director of agency. Prior to that, Chris was partner at a rival firm where he worked across the agency and capital market teams. Chris' remit primarily involves disposals and acquisitions of commercial properties on behalf of a range of clients across Aberdeen and the surrounding local area, while aiding in the development and service offering of the Graham + Sibbald Commercial team across the UK.
Chris Ion added: "It has been an exciting time to have been part of the recent growth of Graham + Sibbald and we are already seeing the benefits of the increased presence south of the border. Together with fellow new Aberdeen Partner, Derek Richardson, we are looking to continue to build on the strong team to make sure we continue to serve our established and growing client base.
"In Aberdeen, our local market is often to an extent counter cyclical and we are cautiously optimistic about its prospects in sectors of the property market. In particular, the previous year saw the highest take-up figures for industrial since 2014, while the Grade A city centre office Stock has reached its lowest level since 2016. There are also recent changes to empty property relief in the Aberdeen City Council region which is already having an impact with more landlords seeking advice as a direct consequence."
---