Greig MacLeod named new Scottish Building Federation president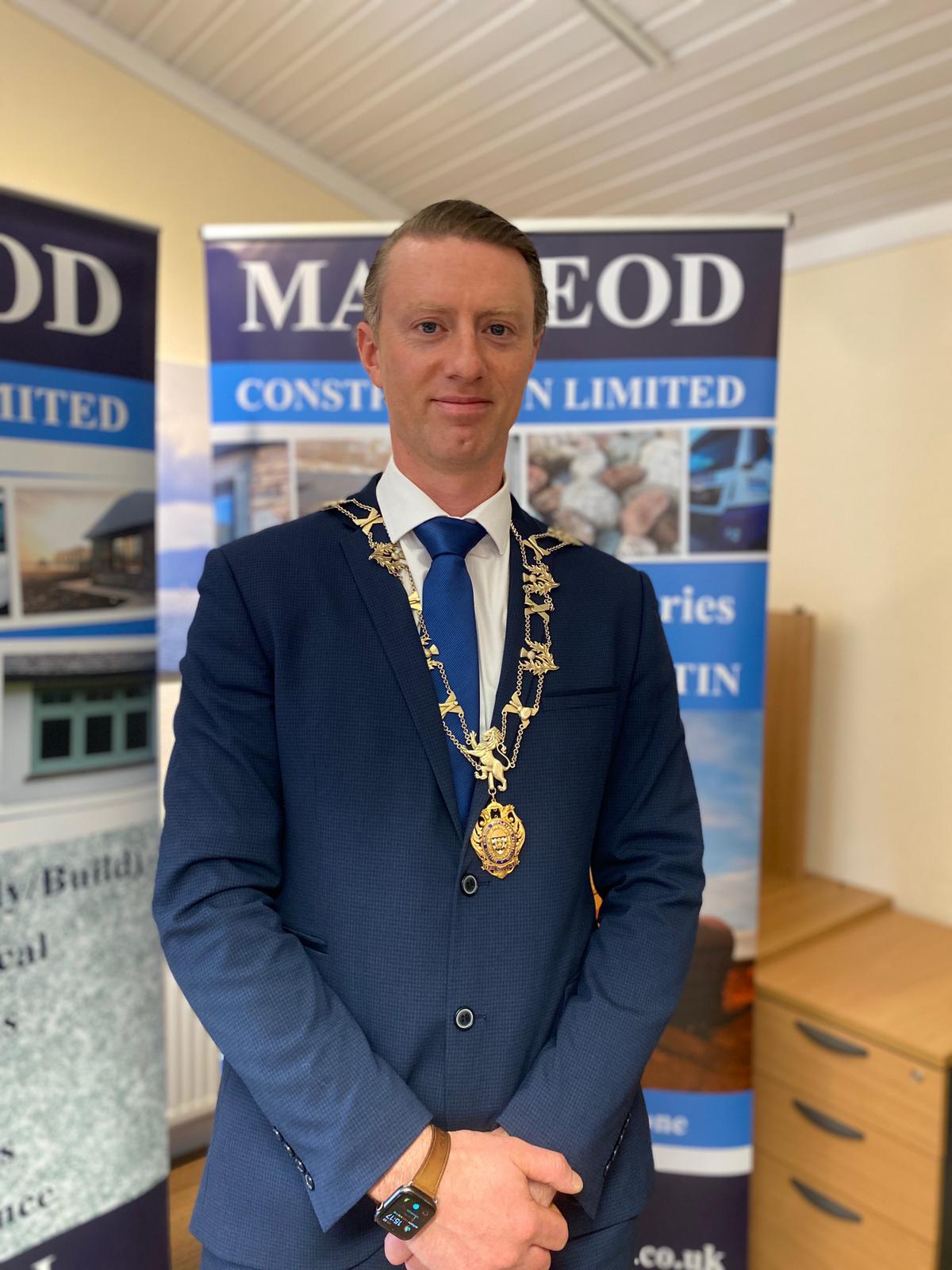 The Scottish Building Federation (SBF) has announced Greig MacLeod of Lochgilphead firm MacLeod Construction as its new president.
Currently working at the firm set up by his father and late uncle in the 1970s, Greig MacLeod takes up the role immediately replacing Alan Morris of Fourply who has held the role of national president over the last two years.
With a collective turnover exceeding £3.5 billion, SBF is the trade association for Scotland's building industry, fostering cooperation amongst its members on the basis of shared ideals, collective needs and collaborative business practices.
---
---
Greig MacLeod started his career working for Tulloch Construction, before gaining further site management experience in the United States, returning to the UK to work for Interserve for nearly ten years. In 2013, he joined the family business and is now focussed on general management within the business.
MacLeod Construction has been a key member of SBF for over 50 years, spanning the generations of ownership of the Argyll-based business which directly employs 200 people in the area assembling timber-frame buildings within their own developments and for clients across Scotland.
Commenting on the appointment, Vaughan Hart, managing director of SBF, said: "I am delighted to welcome Greig as the new President of the Scottish Building Federation. Both he and MacLeod Construction have been active supporters for many years.
"I want to thank Alan Morris for the amazing service and support he has given to both SBF and I, as President and I am now looking forward to working with Greig at this crucial point as we seek to ensure the building sector plays a key role in Scotland's recovery from the pandemic."
---
---
Greig MacLeod added: "The Scottish Building Federation is a fantastic organisation that serves the interests of the sector across Scotland and I am delighted to have been chosen as the new President.
"There critical areas where the building sector has a key role to play, be that tackling climate change, providing apprenticeships making sure we build enough homes for people to live in and helping the economy recover after Covid-19. I will be actively engaging with members immediately to see how we can best support them and deliver a sector we are all proud of."
---