Groundwater extraction first could decarbonise Inverness heating
An Inverness hotel is to pioneer a new £2.5 million low carbon heating innovation which could pave the way for future decarbonisation of the gas grid in the Highland capital and further afield.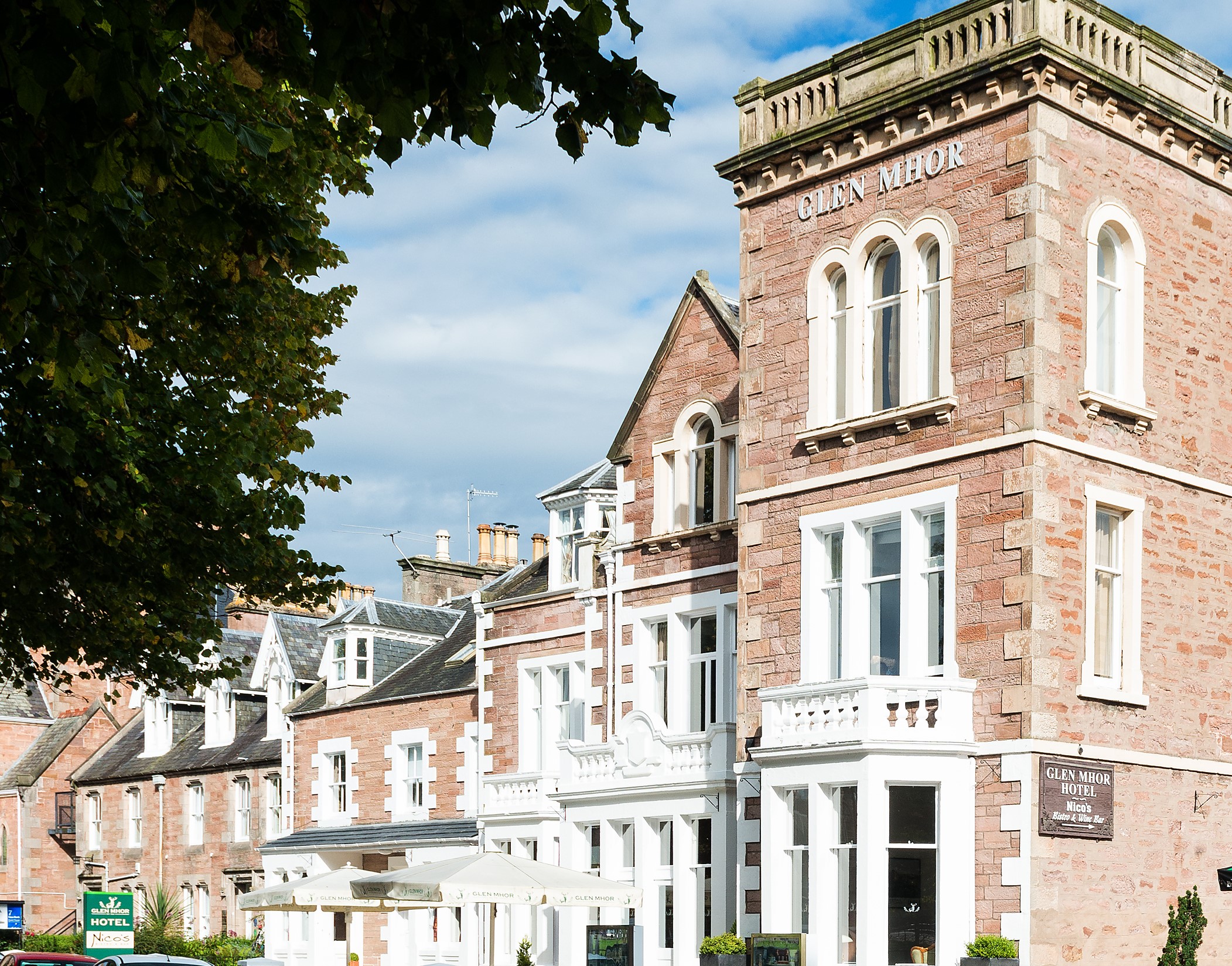 In what will be a Scottish first, The Glen Mhor Hotel has commenced construction on an emerging system that will draw natural heat from groundwater.
Part of a major effort by the hotel to achieve net zero, the project will source groundwater from geological sand and gravel layers found at shallow depth around Inverness, which is connected to the River Ness.
---
---
The natural groundwater heat, gathered from shallow wells, will be further heated by electricity-driven heat pumps before being distributed to guests' rooms and apartments via a small district heating network.
The Water Source Heat Pump project has received Scottish Government funding through the Low Carbon Infrastructure Transition Scheme and will generate ongoing carbon savings of 200 tonnes per annum.
Twenty gas fired boilers, currently in operation, will be scrapped and replaced with two heat pumps housed in an energy centre.
Once the natural heat has been drawn, the water will flow back into its River Ness source in a system described as an 'open loop'.
---
---
SEPA approved monitoring arrangements will be in place to ensure there is no water abstraction from the river itself or changes in the wider water temperature or chemistry.
"This is a unique project and we are proud to be part of it. It crystallises a decade of research on the best low carbon solutions for the hotel," said Glen Mhor co-owner, Jon Erasmus.
"It is all part of our long term effort to achieve Net Zero. Guests today want to know that their visare having as minimal an impact on the climate as possible and all businesses have a duty to decarbonise as much as possible.
"We also have the long term Inverness Distillery plan for the hotel so we want to take steps now to ensure our energy systems are climate and future friendly."
---
---
As well as producing major carbon savings, the technology is tipped to improve local air quality as well as expanding the potential for selling low cost, low carbon solutions to neighbours.
It is one of only a few systems in construction which can decarbonise non-domestic buildings on the gas grid.
Engineers and renewables experts will be looking closely at how it can help with further decarbonisation of heating across Inverness and further afield.
The project, outlined for completion next Spring, has also received support from the Scottish District Heating Loan Fund from the Energy Saving Trust.
---
---
Similar innovations, where heat is drawn from groundwater, are operational at the Tate Modern and Royal Festival Theatre in London.
Andrew Lyle, CEO of Locogen, said: "Locogen are delighted to be working as technical advisors in this ground-breaking low carbon heat project. The River Ness has the potential to provide low carbon heat for the whole of Inverness and this project could be the foundation stone in the roll out of a low carbon heat strategy for the city. This could be a replicable business model for other towns and cities across the UK with their own river and water resources."
Local companies G&A Barnie Group Ltd and Compass Building and Construction Services are providing the energy system and buildings.
---