Hardies and Shepherd move into larger Glasgow premises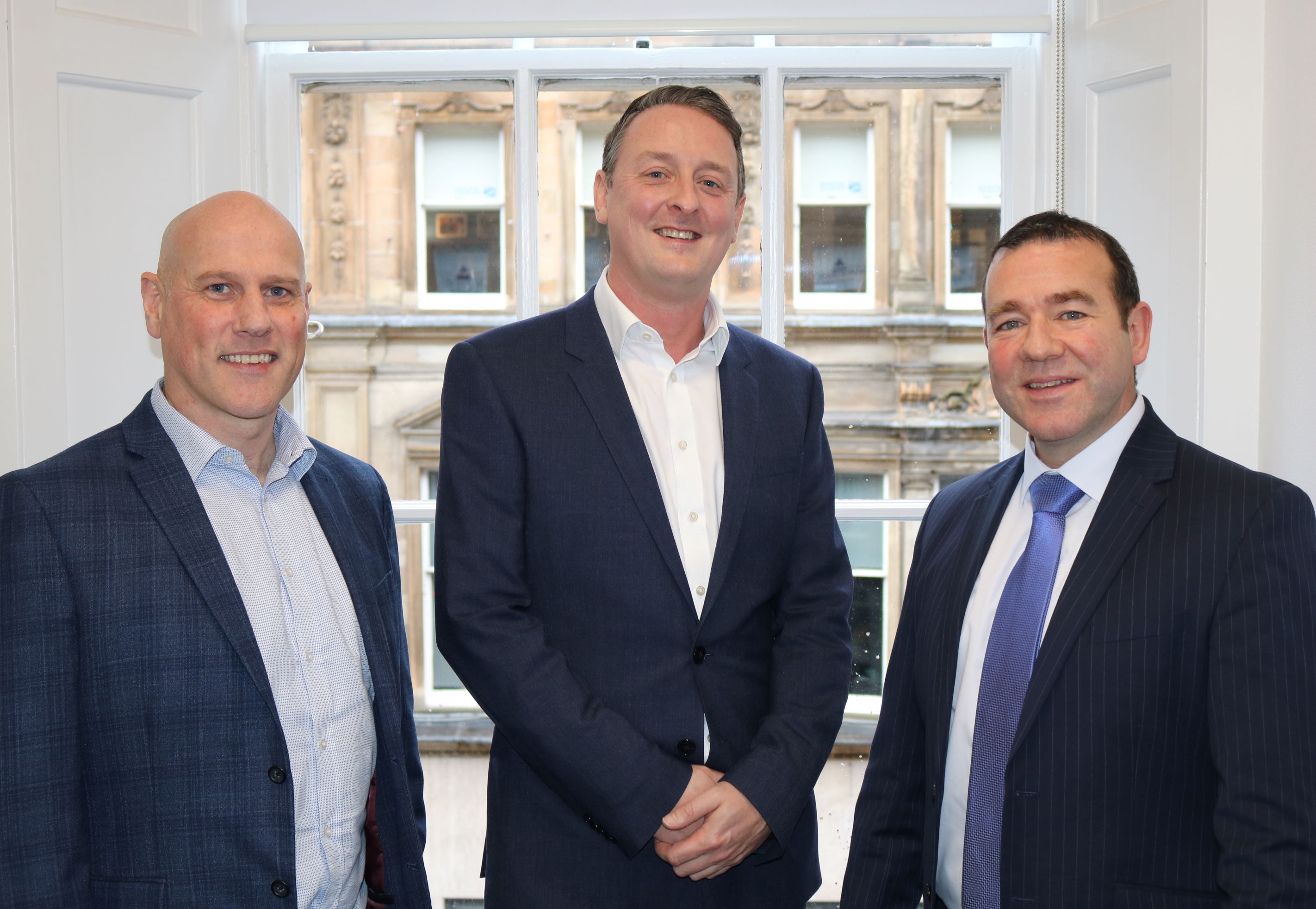 Significant growth in activity throughout the West of Scotland has prompted sister companies Hardies Property & Construction Consultants and Shepherd Chartered Surveyors to relocate to larger office premises in the heart of Glasgow city centre.
The move sees the firms relocate from their former St Vincent Street office into a prime location on the second floor of Afton House, 26 West Nile Street, diagonally across the road junction. The fully refurbished 3,000 sq ft open plan office will accommodate up to 40 staff.
Graeme Davidson, managing partner, Hardies Property & Construction Consultants, said: "In this, Hardies' 110th anniversary year, having outgrown our previous office space, we decided that the time was right to make the move into larger city centre accommodation where both Shepherd Commercial and Hardies' teams of professionals can work closely together in an open plan environment to deliver a broad range of property services to our burgeoning client base in the West of Scotland."
---
---
Alongside Mr Davidson, the new Glasgow office is led by Steve Barnett, managing partner at Shepherd Chartered Surveyors, Joe Madden, partner and board member at Hardies, and Alastair Buchanan, partner at Shepherd.
Mr Barnett added: "Expanding our offering in the West and increasing our market presence with an extensively experienced management team operating across a wide variety of projects and skills, our new office offers graduates and new recruits an attractive location from which to develop their careers in property.
"This relocation represents a significant investment for the firms, demonstrating our confidence in the property market throughout the West of Scotland and ambition to expand on our burgeoning presence within that market.
"From our new city centre office, we will continue to service Glasgow's vibrant business, professional and financial communities with a comprehensive range of property and construction consultancy services and advice."
---
---
Recent projects undertaken in Glasgow include New Edmiston House, the £9 million museum and events space for Rangers next to Ibrox stadium; GolfIT, a £6m family leisure hub at Lethamhill golf club built for the R&A; the £2m conversion of the listed Teacher Building in St Enoch Square to 25 serviced apartments for JFM (Holdings) and a £5m 55,000sqft new build warehouse in Kinning Park.
---