Here comes the sun - solar so good at Elderpark
In the next in our COP26SCN feature on how the housing sector is playing its part to tackle climate change, Scottish Construction Now examines an innovative concept from Elderpark Housing at its landmark new housing development in Govan – harnessing the power of the sun with 'sun rooms' in apartments to bring the outdoors in. Now completed, the sun rooms are an eye-catching addition to an already impressive development.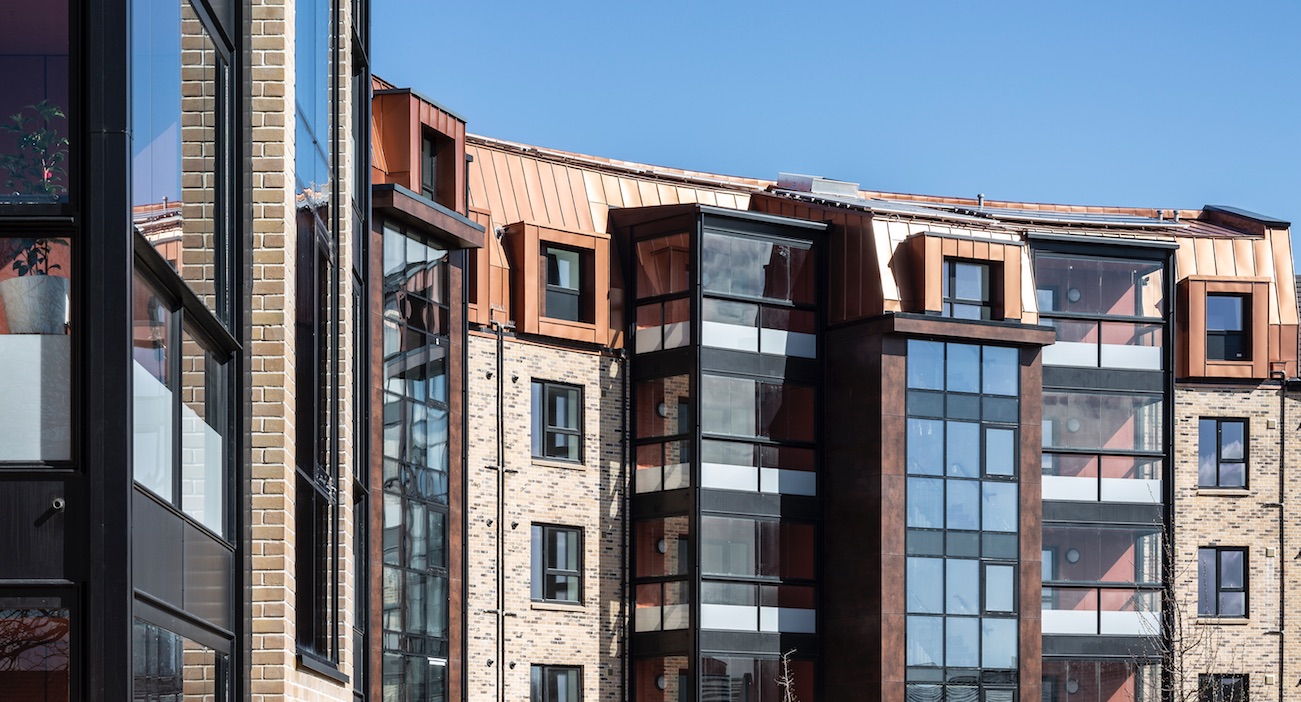 The physical benefits of sunshine are well documented – even in Scotland with our track record of washout summers.
While 2021 has given us months of sunny skies, not every year can boast such sizzling credentials.
---
---
So when Elderpark Housing and MAST Architects got together to plan 67 stylish and contemporary new flats in central Govan, they wanted to ensure residents got an eco-friendly fair share of sunshine and outdoor space.
The curved apartment building at Nethan Street has filled a derelict site overlooking Govan shopping centre and is an impressive part of the ongoing multi-million-pound regeneration of this historic Glasgow community.
The flats are a part of a bigger development which also includes 2 one-bedroom cottage flats, 1 two-bedroom fully wheelchair-accessible, ground-floor cottage flat and 12 two and three-bedroom, terraced two-storey houses.
And a visually-appealing feature of every apartment is a sun room - something which has deeply impressed those moving into their new homes.
---
---
The sun rooms capture 'solar gain' which can be distributed within the property as well as acting as a sound barrier.
Compared to open balconies or regular windows, enclosed balconies such as these provide more warmth in the winter, thanks to the sunlight and extra barrier of glass.
In summer, the cooling effect of the air circulating around the property means tenants who are spending time at home are more comfortable – indoor air quality is improved and the need for air conditioning is reduced.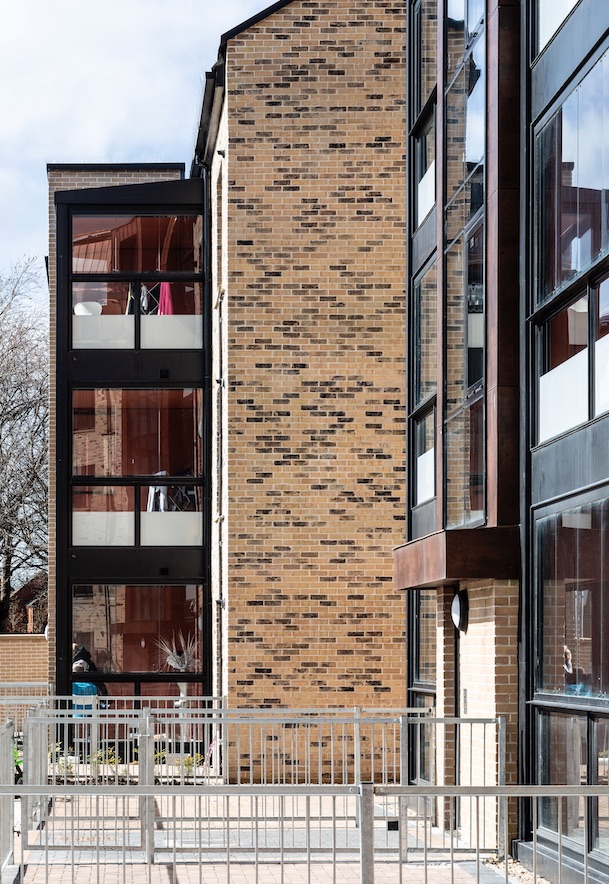 ---
---
The new homes have been constructed using the very latest technology made available from developer CCG which included using an innovative, closed panel timber frame system manufactured offsite at CCG's bespoke premises.
This semi-automated production process not only ensures guaranteed quality and consistency in manufacture but also delivers enhanced levels of thermal performance which reduces energy demand and makes savings to the occupier.
This is promoted further by the application of solar PV to the roof of each dwelling (with a landlord supply for the flatted block) to further encourage energy savings.
Gary Dalziel, Elderpark Housing Association's chief executive, said: "The pandemic has identified the importance for people to have access to outdoor space and the sun rooms successfully deliver this for residents.
---
---
"Because the balconies can be opened up in good weather and closed off when wet or windy weather strikes, the space is still useable for most months of the year for a variety of purposes. Some tenants prefer to place plants and patio furniture there for a winter garden feel, whereas others use the space as a reading room or for dining.
"They have been a very popular feature within the new homes and we have been delighted with how widely our residents are using these spaces."
All the COP26SCN articles will be available to view here. New contributions are still welcome and feel free to join in the conversation on social media using #COP26SCN.
---