Heriot-Watt University launches centre for green hydrogen innovation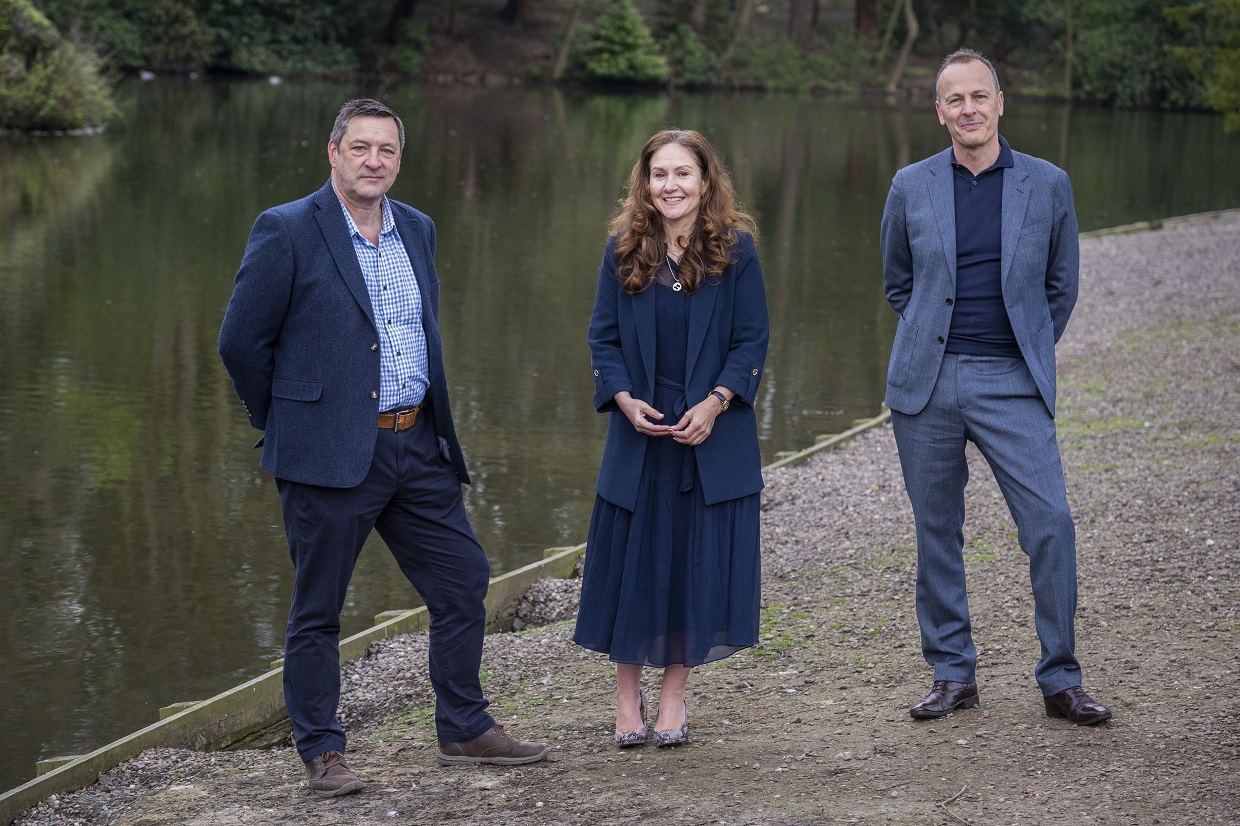 A new centre for green hydrogen innovation and product development has been launched by Heriot-Watt University in collaboration with hydrogen technologies experts Logan Energy and PlusZero.
The newly named 'Hydrogen Works' building will see the consortium collaborate across a range of hydrogen-related research and industry projects including clean-power generators, state-of-the-art refuelling infrastructure and cutting-edge energy systems for heavy industry.
As part of Heriot-Watt University's pioneering strategy to engage with business and become leaders in sustainability, it is reshaping its Riccarton Campus in Edinburgh to house innovative companies and clusters, including Logan Energy and PlusZero.
---
---
The Scottish Government recently published a draft Energy Strategy and Just Transition Plan setting out its plans to kickstart the production of low carbon hydrogen and carbon capture and storage as part of its ambition to decrease industrial emissions by 43% by 2032.
It's estimated that Scotland's energy-intensive industry, which relies on polluting fossil fuels, is responsible for up to 15% of the nation's greenhouse gas emissions.
Professor Gillian Murray, deputy principal for business and enterprise at Heriot-Watt University, said: "Working hand-in-hand with business is at the very heart of what we do at Heriot-Watt University. Hydrogen Works is an excellent example of how co-location on our campuses can drive engagement and accelerate growth in businesses through access to innovation, talent and entrepreneurial minds.
"We look forward to working in partnership with Logan Energy and PlusZero and building a strong business cluster in Scotland around the future opportunities hydrogen brings to our economy."
---
---
Energy minister, Gillian Martin, said: "Scotland has vast natural resources with which we can become world leaders in renewable hydrogen production and export, and the Scottish Government's Hydrogen Action Plan reaffirms our clear commitment to helping our hydrogen sector grow and prosper.
"We must work collaboratively and innovatively in order to realise the huge potential of hydrogen and partnership is important to accelerate the development of the technology."
Edinburgh-based Logan Energy has more than 26 years of experience in delivering projects and solutions in the hydrogen and clean energy sectors. It specialises in integrated engineering solutions incorporating hydrogen technologies, including production, refuelling, storage, distribution, and fuel cells.
Bill Ireland, CEO of Logan Energy, said: "With demand for net zero technologies greater than ever, this collaboration demonstrates the innovative ways academia, industry and enterprise can work cheek-by-jowl to meet our collective energy-solution needs.
---
---
"Our partnership with Heriot-Watt University and PlusZero comes at a pivotal moment for hydrogen as part of Scotland and the UK's energy mix. The further development and roll-out of standardised, proven hydrogen technologies will only accelerate the transition from environmentally damaging fossil fuels and encourage the wider adoption of renewable energy sources across industry and society.
"Together, as part of Hydrogen Works, we look forward to helping deliver the hydrogen technologies critical to Britain and the world's net zero objectives."
Launched in 2021, PlusZero Power creates portable, zero-carbon generators that are powered by green hydrogen from renewable electricity generated on the Scottish islands, with the aim of replacing greenhouse gas-emitting diesel generators.
David Amos, managing director at PlusZero, said: "PlusZero Power's unique offer is to deliver portable clean power wherever it is needed. In the two years since we launched, our innovative green hydrogen generator has already removed tonnes of carbon from the atmosphere at several festival and live music events.
---
---
"It's abundantly clear that there is huge potential to bring this ready-to-go green hydrogen solution to other sectors including outdoor filming, construction, and industry, as well as outdoor events.
"I'm delighted that PlusZero Power will be headquartered within the Hydrogen Works building at Heriot-Watt University in order to build a generator fleet that can realise this potential. Working with our partners at Logan Energy and Heriot-Watt University, PlusZero is making hydrogen happen."
---